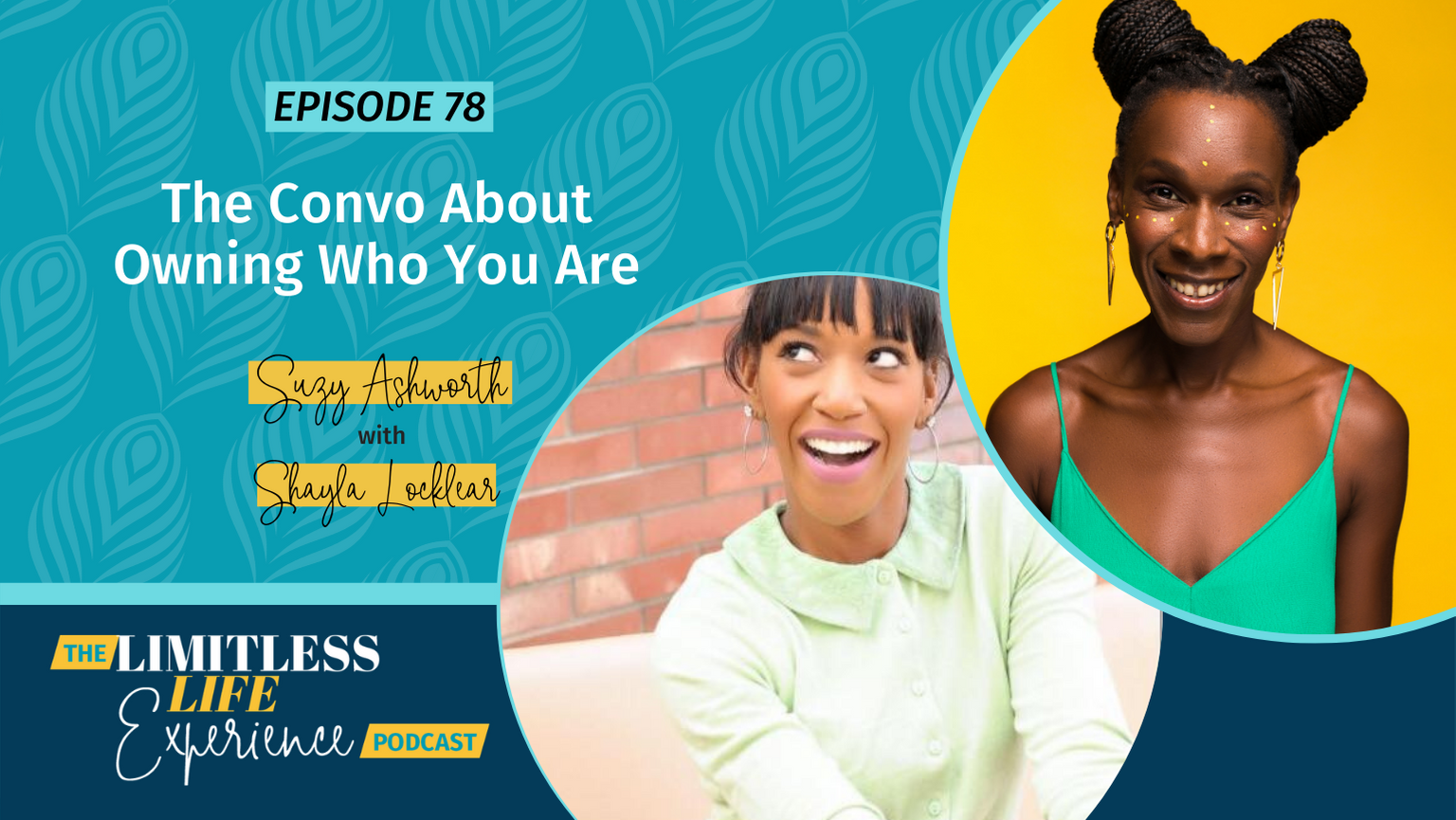 Welcome welcome again to The Limitless Life Experience Podcast, today I have the absolute pleasure of talking to Shayla Locklear. She is the Founder/Owner of ShaylaUnlmtd, The EmailUnlmtd Agency, and Unlmtd Brands LLC, a business coach and marketing consultant. She teaches high performance, multi-passionate, service-based entrepreneurs and corporations worldwide how to grow, scale, and add leverage inside of their businesses in non-traditional ways. She is passionate about personal development, using energy, soul, and intuition in business, marketing, copywriting, and helping entrepreneurs build wealth and create their legacy through their businesses.
In this episode we talk about meeting in tree houses, quantum healing, expanding consciousness and being able to finally claim and own who you are and what you are meant for.
We dig into how other people's energetic disbelief can hold you back and how we are so NOT into that life. As well as running multi six figure businesses while homeschooling kids and having an actual life as well.
If you're even slightly leaning towards any of the things we talk about I highly recommend that firstly you run and listen to the whole episode (and then subscribe if you haven't already, of course) and next up go and stalk connect with Shayla here.
Highlights

01.25 Who is Shayla
9.23 The transition to allow spirituality in to Shayla's business
30.31 The power of mothers
35.59 The eternal struggle of diving your attention
42.36 Where to find Shayla
Quotes
"I don't look at fear as a bad thing […] I'm just trying to calibrate my energy to this new energy."
"In order for me to push forward, I've learned that I don't strive for balance in my life […] My goal is harmony."
"Nobody has it together as much as you think that they do."
Links of interest

Share and review the podcast

My goal is 100 reviews in just 6 months. Can you help me? Each month until December 2020, there will be a draw and everyone who leaves a review will be in with a chance of winning a 30-minute laser coaching session with me. So if you want to get a sample of what I do with my clients and see what we can achieve in half an hour, leave me a review on iTunes. You can do that by clicking here. Thank you so much!
You can read the transcript here.
Faith + Action = Miracles