''Change is inevitable, but growth is a choice
– Bob Proctor
Introducing Limitless Live, the second annual one-day event bringing women from around the world together, to connect, inspire and motivate you into taking yourself and your business to the next level of success.
It's a special day for special people. (Yup, I'm talking to you.)
Prepare for a day full of laughter, love and lightbulb moments, as the special guest as the specially curated team of changemakers, visionaries and artists share not only their personal stories of growth, but inspire you to release the stories that have been keeping you stuck and share with you their tried and tested strategies for creating massive growth that you can take home with you right there and and then to implement in your own lives and businesses.
Ebonie Allard
She's a Misfit turned Maven, an author, an artist and an advocate
Award-winning international coach, Ebonie is the creator of The Misfit to Maven Way, The Value Filter™ system and host of the podcast 'Adulting, with Ebonie'. She empowers self-selected Misfits to build businesses and lives that feel as good on the inside as they perhaps look on the outside. It is her mission to help 100,000 Misfits know that they belong, and live fully rounded, three-dimensional, successful, FUN and self-governed lives.
Wake up. Kick ass. Be kind. Repeat.
Stay wild, stay true – always be YOU!
Sally Beaton
Sally is a holistic nutritionist, life coach, international speaker and the CEO of Women with Sparkle.
She coaches women all over the world to reach their full potential and believes that every woman deserves to live with vitality, confidence, passion and purpose, i.e. their sparkle! She has a special interest in teaching women how to understand and work with their health and hormones so they can truly thrive in business and life.
She is an engaging and enthusiastic speaker and you'll come away from hearing her talk empowered, uplifted and with more sparkle than you had before!
The Wicked Jade
Stephanie was born and raised in Singapore and came to England to train as a ballet dancer aged 12, before falling into the law, spending several years as a corporate lawyer in the City, where she was often the only East Asian woman in the room. As a result, Stephanie is passionate about diversity, visibility and inclusion. Through her mentoring, writing and speaking, she encourages younger women and women of colour to break down invisible psychological barriers to advancement and leadership. She blogs under the name The Wicked Jade on the themes of sex, fashion, body image and challenging society's expectations of women. On Instagram, she expresses her love of lingerie, fashion and 'fierce elegance'. She champions young, independent brands that promote ethical and sustainable values.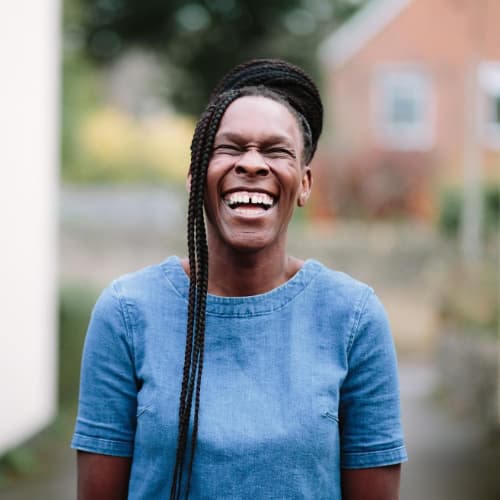 Suzy Ashworth
Suzy is your host for the day
Mother of 3, international coach, TEDx Speaker, retreat host and Hay House author,as a mindset and messaging mentor Suzy's superpower is being able to read in between the lines and to help you express what is in your heart and on your mind in a way that makes you magnetic for your dreamboat clients. By the time she's finished with you, you'll believe in who you are and what you can achieve in a deeper, more aligned way than ever before.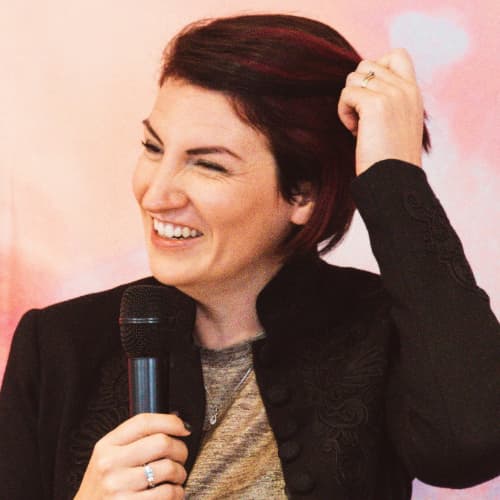 Laura Husson
Laura is founder of Husson Media Ltd, host of the Business Beyond Belief podcast, and a business intuitive, who travels the world providing energetic support to transformational leaders.
When it comes to running a business, especially in the online world, most people are caught in the HOW.
This means, all too frequently people are so tied up in dilemma, indecision, time pressures and anxiety (hello analysis paralysis!!).
Laura's super power is showing you how to tap into the ways of always knowing the next right step to take and feeling inspired to leap into action even when you don't have it all figured out just yet.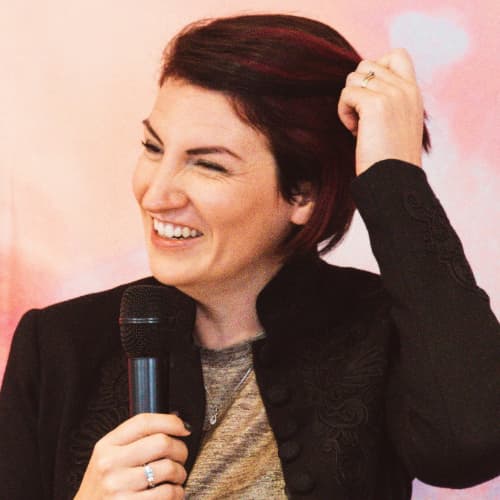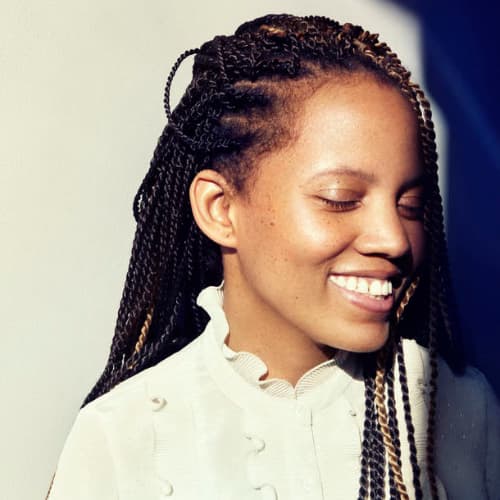 Samantha Moyo
Samantha is a social entrepreneur who specialises in community building, innovation and culture change. She designs future-focused campaigns with positive social impacts and is the founding alchemist of Morning Gloryville. MGV is a social movement that pioneered the sober morning dance industry and has grown a community of 190K globally within 18 months. This spiritual business won the award for Best Zero Alcohol Award Initiative in the UK in 2016. The company has appeared in over 3,000 press features worldwide, reaching 3.8 billion people. Sam now offers creative direction and community-building consultancy to conscious businesses and traditional businesses seeking culture change and innovation.
Hello Beautiful Human,
I'm so excited to have you here on this page. It means you're thinking about joining the crew of #Lifers for a day of growth.
Why is growth the theme for this year's event? Well, it's my intention for you – and if I'm really honest for myself too. By the time we reach the 3rd of May, I will be over half-way through my 41st year and this will be my first time back in the UK after spending 5 months of a year away in Mexico with my family. The themes for our year as a family are growth and exploration.
I am more acutely aware than ever that as we move into the second half of our lives, we have more opportunities to step up and make a positive difference in a world that sometimes feels like it's not just crying out but screaming for good people, with great intentions and ACTIONABLE plans to go out and make the difference. What I know to be true is that in order to step into being that person on the outside, we have to intentionally 'do the work', seek out and lean into the growth on the inside.
As you set the intention to 'do the work', I want to remind you that the most beautiful, accelerated and powerful results come up when we take a break from our normal surroundings, release the everyday pressures, concerns and responsibilities, and surround ourselves with different perspectives, different stories and a different awareness of ALL the possibilities that are available to us.
And it's with all that in mind and this intention held that I invite you to join us on the most magical day of inner growth, so that you can make the external leaps, at Limitless Live.
If this love letter speaks to you, hit the button below, and also know that you'll be doing something great not just for yourself but also for Love Support Unite, my charity of the year, as I will be donating 50% of the regular ticket sale profits to them.
I can't wait to see your face.
All the love,
Suzy
Faith + Action = Miracles
VIP Mastermind Day with Suzy on 2nd May,
10 am – 4pm : £497
Join Suzy and a maximum of 10 other women for an intimate mastermind day experience, where you will get to take an in-depth look at one area of growth that you are looking to make a breakthrough in, in order to accelerate your business or personal growth.
Central London venue // Lunch included
Tickets are strictly non refundable.