And you know it.
You feel it in every ounce of your being.
Sometimes it feels exciting. Electrifying.
And other times you feel on the verge of being sick.
But that, my friend, is the tightrope of entrepreneurship.
It's what it feels like to hold a dream.
A big vision.
Where somewhere you know… deep down… that you can do it.
Even if right now, you're not sure how. 
It's your time.
And you know it.
The question is what are you going to do about it?
WARNING:
please do not read any further unless creating more impact and more income is a non-negotiable for you in 2019
If you're still here, it's because you're one of my people.
The 1%.
Who get it.
Who have a desire to make a difference in the world.
You want to do what you love in the world.
You have a desire to help.
You are here to make a difference.
And whilst the money side of things isn't the thing that drives you, you're finally making peace with the idea that money = leverage.
FREEDOM.
MORE CHOICE.
And permission to do good, whilst creating a business that rocks your world and the people you serve, well that, that is really fricking exciting.
The thing is, whilst the dream is real, clear and so close you can smell it, the clients are not. Not in the hoards that you'd like anyway. And that's a problem.
It's a problem because, whilst this probably isn't your first rodeo, and you've felt like you kind of know what you're supposed to be doing, something just isn't sticking.
Coaches
Free classes
FB ads
Posting in groups
Going live on IG
Updating your LinkedIn profile
Networking
All. of. The. Things. Right?
Maybe you're just not cut out for this life. Maybe you're just no good at this game. Right?
No. Wrong.
But if your focus hasn't been on the one thing that underpins every single marketing strategy you will ever embrace in your business, it's impossible to see success in any of the strategies that people will tell you are the silver bullet you're looking for.
Nail your MESSAGE and everything else will fall into place.
Because it's your message that:
connects
attracts
magnetises
sells
converts
creates the superfans who become dreamboat clients – the ones who will come to work with you again and again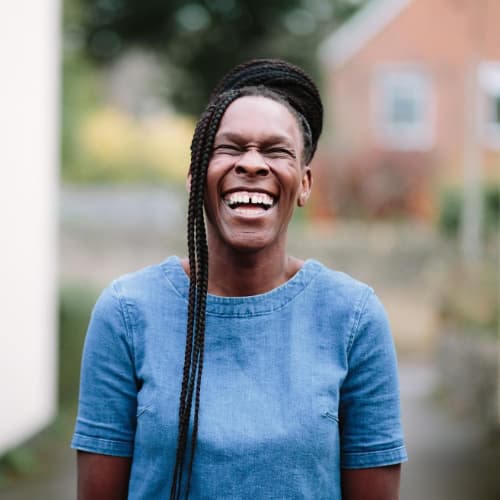 Mastering your message in business is your key to the kingdom in life.
As you learn to master your message, there's no more:
'But I don't have anything interesting to say…'
'But I'm just me…'
'But there's so much competition…'
'But I barely have any followers…'
'But there's nothing special about me…'
Self-doubt be gone.
Mastering your message = clarity
Mastering your message = confidence
Mastering your message = clients
Imagine you could get so clear at communicating what you do and why people should work with you that you have dreamboat clients queuing up to work with you.
What would that feel like?
Well, no need to keep wondering, because I have exactly what you need.
Message Mastery is my new flagship programme.
It is designed to help female entrepreneurs like you go from confusion to clarity, so that you can create powerful messaging that converts browsers into buyers, as you build a tribe of superfans who love your face and all that you do!
Messaging is the foundation for everything single piece of communication that you create, whether that's on social media, at speaking engagements, on your website – anything and everything. And at the moment, most people are getting this ALL WRONG.
During this adventure, I'm going to share with you my Miracle Messaging Formula, which will change the way you communicate what you do for the rest of your life, so that you can confidently build a tribe ready, willing and wanting to buy EVERYTHING that's right for them, which will most likely be everything that you sell.
The 7-day Jumpstart
7 days' worth of short actionable steps, designed to get you showing up for yourself and your new dreamboat clients right out the gate. I'll get you thinking about and speaking to your micro-tribe of perfect people differently from day 1.
Value £200
The Adventures
Week 1 – The Purpose Adventure™
I will guide you through how to identify the unique quirks that will help you to cut through the din of a noisy marketplace. You'll learn how to utilise your story effectively to gain clarity for yourself and to demonstrate why you are the ONLY person that can offer what you offer in the way that you do.
You will also get absolute clarity on your WHY, so you can weave this into your messaging where appropriate and use it as a fire to keep you going on the dark days.
Week 2 – The People Adventure™
You will learn how to connect more powerfully with your dreamboat client than you have ever done before in your life.
You will have access to the templates, checklists and questions you need to ask yourself to get in the mind of where your ideal client is today (before she has even heard of your services).
I will also share with you my step-by-step guide on how to take what you have learnt about her mindset to build a relationship immediately.
I will guide you through how to reverse-engineer a ladder of beliefs, so you can reframe the natural concerns, worries and biases she has about taking the next step with you, in a way that leaves her dying to know more with each interaction with you.
Week 3 – The Paradigm Pivot Adventure™
Here's where we tip everything you've ever been taught about selling, freebies and email lists on its head with my Reverse Opt-In Strategy™.
I give you the framework for how to build a compelling series of content where you're able to demonstrate your expertise and love and care, in such a way that by the time you ask for your follower's email address, she is begging to give it to you.
This framework will help you to demonstrate why and how everything she has ever been told is leading her in the wrong direction – without the heavy sales pitch.
Week 4 – The Storytelling Adventure
'Every point should have a story and every story should have a point.'
We'll take what you've learned in the previous adventures and turn it into stories that you'll use with your clients as well as those personal brand-building, positioning stories.
This will give you the content you need to blow up ALL your platforms, but it doesn't stop there. It will feed every podcast interview, every article, every sales conversation… and nothing will ever be the same again.
Value £2000
Fortnightly group calls
Fortnightly group calls for 12 months.
Value £2000
Monthly mindset calls
Monthly mindset calls with our resident EFT specialist, for people who are active participants in the programme.
Value £1000
You have permission to start dreaming bigger again NOW.
Here's what I know about you:
You are a creative and brilliant woman.
You are devoted to your family and the ones you love.
You want to make a deep impact on the world.
You have a calling and a dream of turning that passion into a sustainable business.
And you CAN DO IT.
Stop questioning if you're really cut out for the entrepreneurial life. If it wasn't for you, you wouldn't be here.
Hello Lovely, I'm Suzy,
I am a mum of 3, wife, sister, Hay House author, TEDx speaker and serial entrepreneur currently living in Mexico in a 'gap year' with my family. I have sold over a 1000 ecourses over the last 5 years and my mission is to have help 1000 women this year master their message so that you can create a business that enables you to live a life without limits. Yes your business CAN help you do that and I want to show you how. Because I'm a human being no Superwoman, I wanted to share a little snippet of a talk that I did last summer at the UK's first Self Love Summit to 400 women, where I keep it real as I talk about what it feels like when I just want to eat biscuits, curl up under the duvet and hide. If you're a human with a big vision, that some 'very human days' you'll get this.
Love,
Suzy
Gayle at Blossom and Berry Baby Massage and Yoga
Aine Flynn The Baby Reflux Lady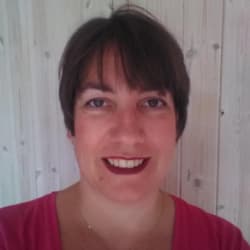 It's amazing what you can achieve in just 30 mins of coaching – Suzy is wonderful, grab the opportunity to have a bit of coaching with her! She asks the right questions to really make you think and decide what you want for yourself and for your business. A must if you're a bit lost or not getting what(you think) you want.
– Saveria Upcraft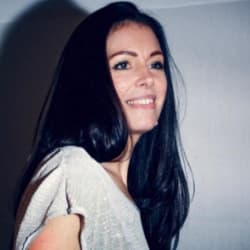 "I set a really strong intention that if I was meant to do it, the money would be there and I would just take it month to month…I joined…and it was the best decision I've ever made. Yesterday I had my best day in business EVER I earned more money than I had in the previous 2 weeks…and I worked 2 hours. The reason for this is that I truly stepped into who I am meant to be…I connected with what I am here to do and I connected with my dream clients."
– Jennie Harrison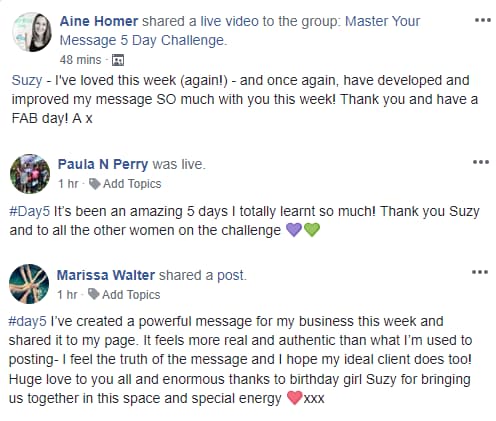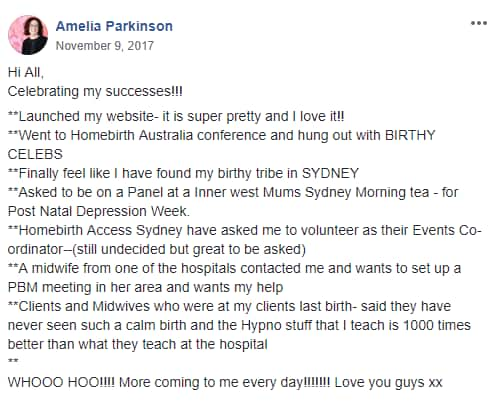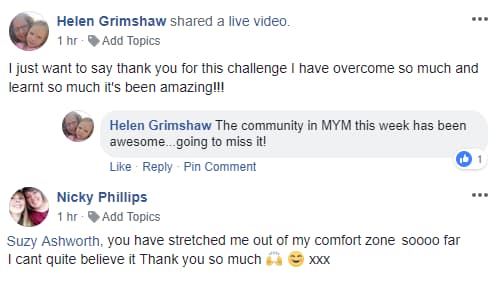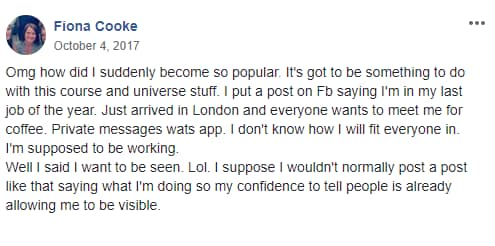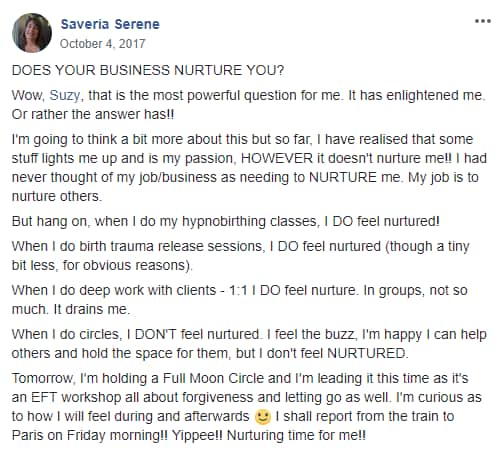 Income Injector Booster Session with Jade Jenna – Value: £197
How to write a banging 'About me' page – Value: £197
The Content Creation Workshop – Value: £197
Price the Package Workshop – Value: £197
Monthly group EFT sessions (for 12 months) – Value: £1000
12 months access to the F.A.M. Tribe community – Value: Priceless
Total value: £5791
Your price today: £1997
Dive into Message Mastery today and walk away with:
all the confidence and all the words to take out into the world so that you can start
making an impact
visibility with meaning
clarity and clients (the right ones)