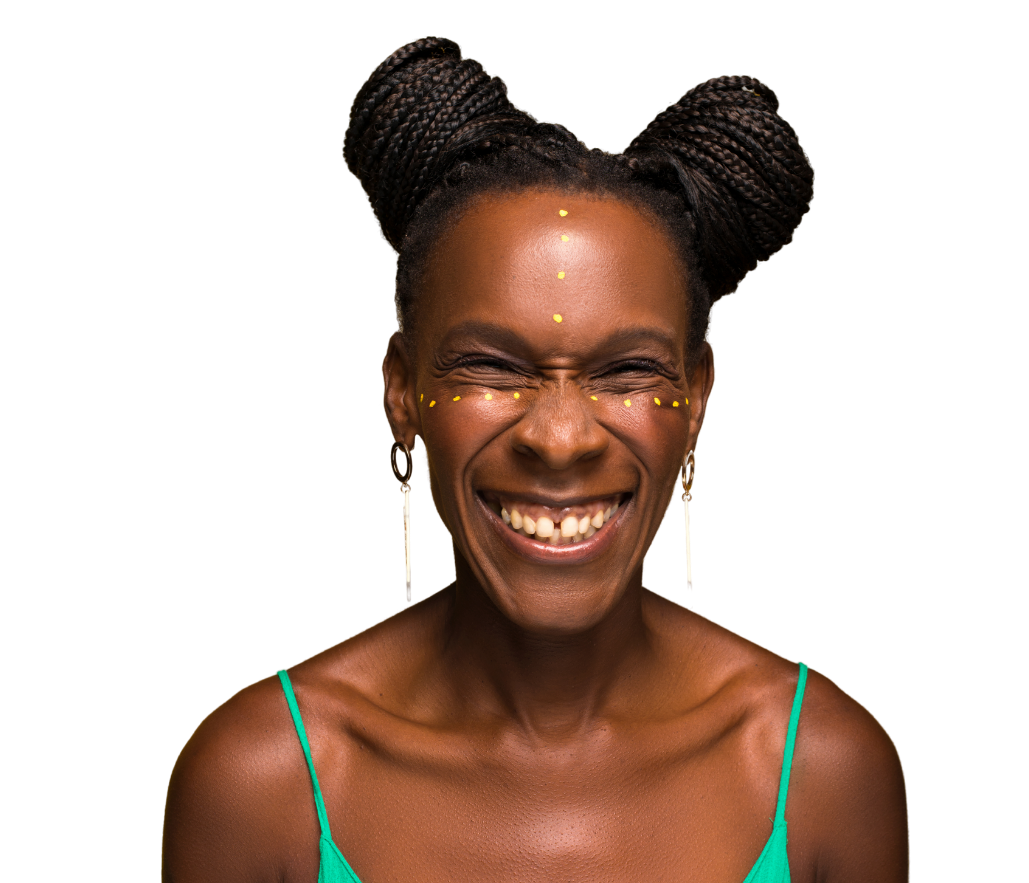 Our best-selling products packaged into bundles to give you the highest impact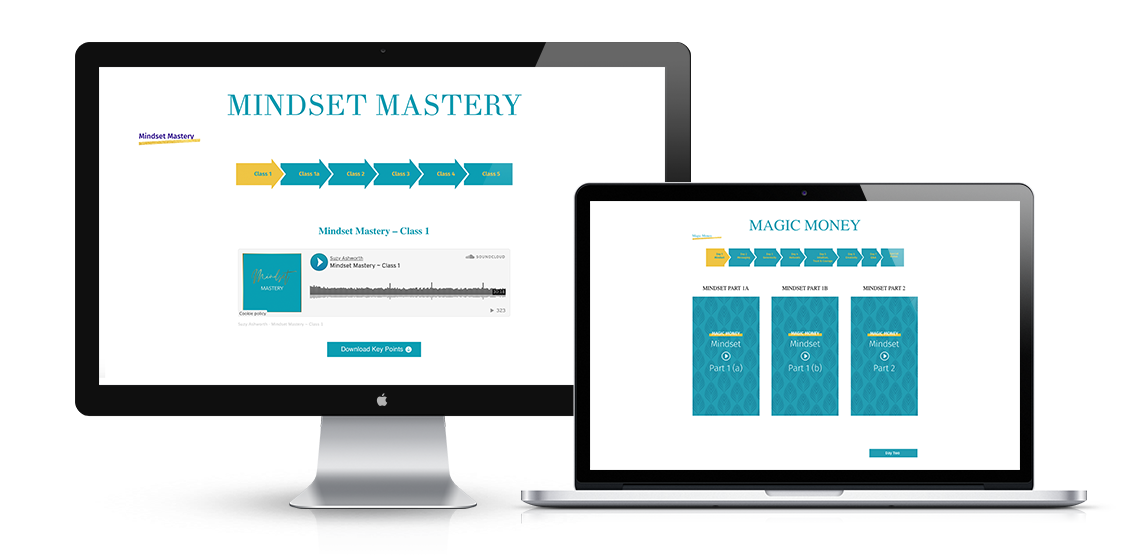 Learn how to tap into your power and embody the energy of abundance so that you can start receiving in all areas of your life – in business and beyond.
What you'll get
MONEY MAGIC
Content focused on five elements of:
Mindset
Aligned Action
Generosity
Intuition
Creation
MINDSET MASTERY
Class 1a: The mindset it takes to turn your dreams into reality
Class 1b: Taking a deeper dive into limiting beliefs
Class 2: When we are in alignment with our soul, we attract and create what we desire.
Class 3: What it is that you want and making peace with desiring more.
Class 4: The 4 key components that have seen me create a multiple 6 figure business in record time.
Class 5: How to manifest with ease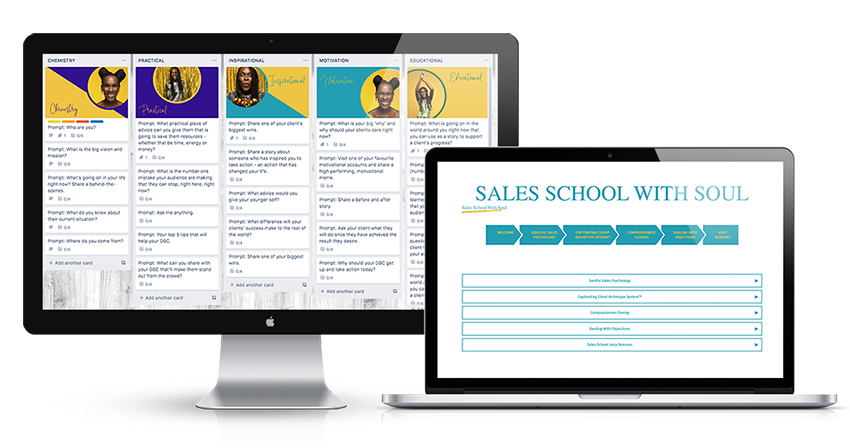 Learn how to master your messaging and sell soulfully so that you can make an impact and an income with ease, grace and flow.
What you'll get
MESSAGE MASTERY
The 7-Day Jumpstart
Week 1: The Purpose Adventure™
Week 2: The People Adventure™
Week 3: The Paradigm Pivot Adventure™
Week 4: The Storytelling Adventure™
SALES SCHOOL WITH SOUL
Week 1: Soulful Sales Psychology
Week 2: Captivating Client Archetype System™
Week 3: Compassionate Closing
Week 4: Dealing with Objections
120 DAY SOCIAL CONTENT CALENDAR
Social Media Prompts
Trello Board Guide
Batching Breakdown
How to write headlines Masterclass
PLUS these bonuses:
Content Creation Masterclass
How to Create Killer Packages
How to create a banging 'About Me' page
Social Media Prompts
Income Booster Masterclass
How to Create Soulful Sales Pages
The Painless Pricing Workshop
How to Sell on Video