What would TOTAL FREEDOM look like, feel like and mean to you?
Travelling around the world with your family, whilst being able to live the lifestyle of your choosing, instead of needing to opt for the cheap and cheerful Airbnb or restaurant with the deals on meals? 
Feeling free to communicate your message as you evolve, without any anxiety, nervousness or fear, because you are so connected to your vision and your mission that you are literally UNSHAKEABLE at your core? 
Creating a legacy business that is not only helping people, but making money too? That is making the difference and going the distance?
This is what is available to you in 2020.
THIS is

You have been in a business for a period of time already.
You know you want to make a BIG impact in the world.
You know you want to make a BIG income for doing it.
You know you want to deepen and widen your spiritual connection.
Your first financial goal is consistent 10K months – and then the sky is the limit.
The problem is – you've already worked hard to get to where you are, and sometimes it feels like it's working and other times… mmm… not so much…
What you definitely know is that you don't have the time, the space or the energy to work twice as hard as what you are doing right now.
The next level of success for you is FREEDOM.
You know that carrying on doing what you have done is not the path that is going to get you to where you want to go with a sense of ease and grace.
''WHAT GOT YOU HERE WILL NOT GET YOU THERE…''
This is why I created
THE FREEDOM EXPERIENCE.


My name is Suzy Ashworth and I am proud to say this is my sixth year in the online business world.
I help women like you create six- and multiple-six-figure business breakthroughs, by helping you co-create via the quantum field, release energetic blocks that hold you back from divinely expressing yourself and execute business strategies and tactics that actually work. In a nutshell, I am a witch. And my superpowers consist of combining the woo with the work, to accelerate the speed at which you grow as a human and business owner, so you can create more freedom, more life, more leading and more laughing. 
This is what business (and beyond) should be about, right?
I'm a mum of three children who are 9, 7 and 4. 
I am originally from the UK and after 16 months of living in Mexico, we (my husband, kids and I) now find ourselves in Valencia in Spain, we are obsessed! And feel so freaking grateful that we get to travel the world with our three little rug rats because of the freedom that my business has afforded us.
The time we spent in Mexico was not only life changing for us as a family, but completely changed my business. I literally quantum leaped. From plateauing at £420K in 2019, to more than half a million pounds in sales in the first six months of 2020, during a global pandemic and lock down…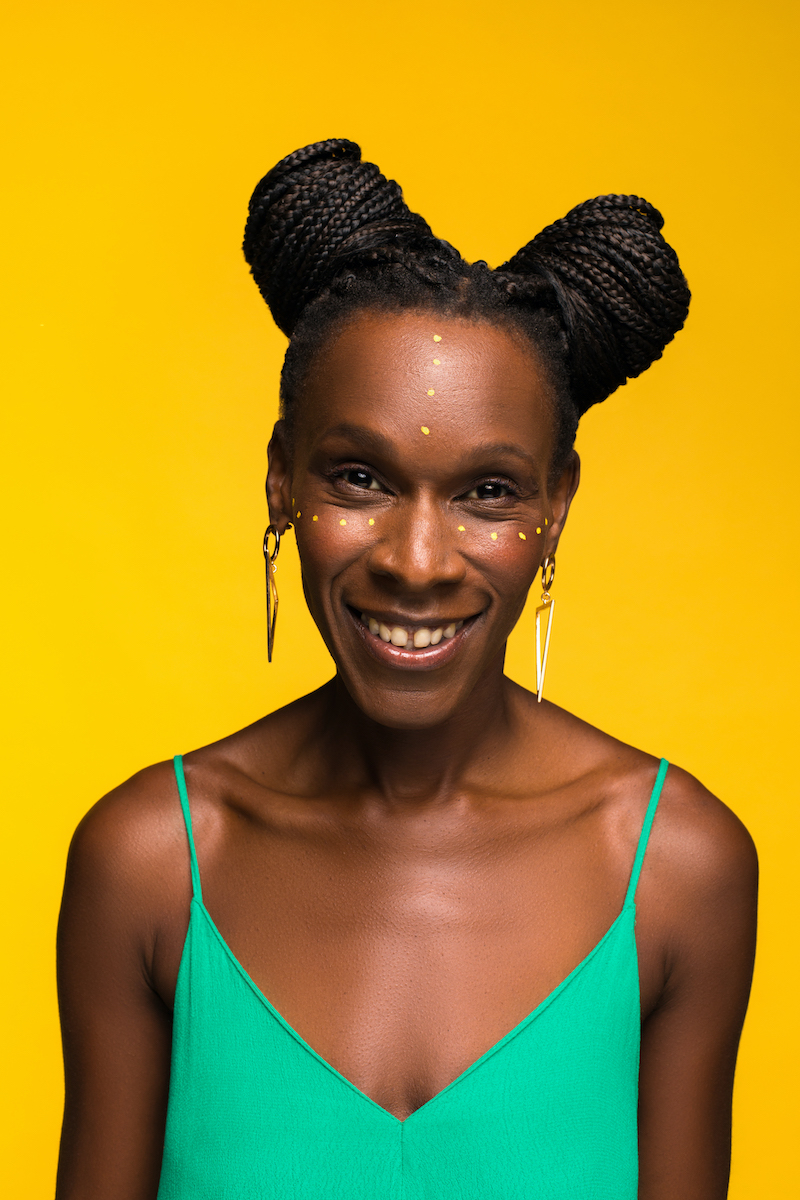 Alongside being a mum, I'm an international speaker, a quantum transformation and embodiment coach, a Hay House author, and about to cross the 7 figure business owner mark. I am a master at co-creation and playing in the quantum field, as well as being a marketing geek whose one mission in life is to support you as you step into your own limitlessness through helping you create an abundance of personal and professional freedom in your life and business, so that you can do incredible things in the world.
What does
your
version of freedom look like?

You share it with me and I'll help you create it. 
I didn't always believe that living life and doing business like this was possible. I thought it had to be one or the other. I came from the school of 'if you're not busting a gut, pulling all-nighters and getting shit done, you were destined for failure', but I was wrong. So even though I had made it to £200K plus in sales by my third year in business, I didn't feel like I'd 'made it', despite what it looked like on the outside. I had three kids and I wasn't being the mother or the wife that I knew I could be and, for the most part, I was selling what I thought I 'needed' to because I wasn't brave enough to be building a business around what I really truly, deeply desired – because what if it all went wrong?
We go into business because we want to be our own bosses and masters of our destinies and we still end up spending way too much time and energy doing the things we think we should be doing, to get results that aren't fully lighting us up. 
Things changed for me when 1) I fully embraced what I desired, 2) I stepped beyond the world of mindset and in the quantum world 3) I implemented like a mofo. 
So, yes, the financial results were there – mid-multiple-six-figure years and hundreds of clients – but what has been the biggest game-changer wasn't the money, the book deals or the speaking gigs – it has been the sense of FREEDOM I feel. The freedom to choose. 
And just how much more comfortable I feel in my own skin creating the business AND life of my dreams.
Are you ready to do the same?
Introducing
THE FREEDOM EXPERIENCE
A deep, transformational experience, where we go way beyond surface-level success
to create a life and business that helps you embody personal and professional
financial and spiritual FREEDOM in abundance.
What you receive over the next 12 months
Kezia Okafor
Infertility Counsellor & Coach
www.ziacounselling.co.uk
Aine Homer
Founder of The Baby Reflux Lady
www.thebabyrefluxlady.co.uk
ACTIVATE THE CODES, ACTIVATE YOUR FREEDOM
In The Freedom Experience, I will show you how to activate the Freedom Codes in 4 areas:

Spirit
First things first, we will activate the codes in your spirit. I will teach you how to connect to your highest self, so that you can make important decisions (in business and beyond) from a place of knowing, not thinking. Knowing with all your light body, that you're doing what is best for you, what is for your highest good. I will show you the difference between thinking and feeling, your head and your heart, and how to put your faith and trust in the Universe. We will discuss divine timing and collapsing timelines so you can take quantum leaps in your life. So you can create transformation at the widest, deepest level, and make even your wildest dreams your reality. So you can make even your deepest desires manifest.
Self
Not one to only take spirit into account, we will be making it our mission to activate your Freedom Codes of self, the relationship you have with yourself here in the 3D. What's the most transformative and powerful tool on the planet and when you are able to ensure that you're bathing in self-love daily and infusing that heart into your business. The contraction you once experienced around does this sales page work like this? Disappears as the energy of your intention and attention to yourself and your clients shines through.
Wealth
Are you ready to access abundance in all areas? Because I'll be showing you how to maximise your income, by activating your Freedom Codes in the area of wealth too. We will tap into your worth, and the worth of your products and services. We will tune into what you value. And we will turn on your attraction magnet, so that you can call in clients who are willing to work with you (and pay not only your rate, but more than you would ever have imagined charging) because THAT is the price tag you (and they!) put on the kind of transformation you can create for them. By the end of working with me on this, scarcity and lack won't be in your vocabulary. You will have the freedom to spend as much or as little as you like, because your bank account is in a perpetual state of overflow, with a balance that just gets bigger and better, because you earn more than you could ever spend.
Impact
If you're the womxn I think – actually know – you are, then impact is just as, if not more, important to you than income. You want to make a difference to planet earth and the people on it. You want to make changes for the better – to the world, to lives. And in The Freedom Experience, you will activate the Codes that allow you to do so. You will release any impostor syndrome – thoughts and feelings that you aren't ready or able to make an impact, and set about making a wider and deeper impact than you ever have before. You will be making waves. And those waves will be having ripple effects. You will touch so many people's heads and hearts, and be more connected to your vision than mission than you thought was humanly (or spiritually) possible. It's going to be huge.
Ready to activate your spirit, self, wealth (a.k.a.) income and impact?
You know what to do.
Ali Mapletoft
Designer & Founder of Age of Reason Studios
www.age-of-reason-studios.com
Jamila Theobold
Yoga and Mindset Coach
www.jamilatheobold.com
OTHER KEY AREAS WE WILL EXPLORE
Alongside over 30 masterclasses about everything from branding to PR, the things that have really made a difference to the level of freedom I have in my business have been the following – so The Freedom Experience makes sure you have support in these key areas too.
Team (hiring)
Everything you need to know about how to hire like a boss (when you need to be taking this step) and who you should be bringing onto your dream team so that you don't drive yourself insane with possibly the hardest thing you have to do in your business.
Strategy
I don't believe in a one-size-fits-all strategy, so you'll receive personalised one-to-one support from me during the three quarters of the year.
Scaling and business models
Scaling your business is never as simple as the gurus tell you it's going to be, so we'll look at how you can grow your business with ease and grace so that you have the time to spend outside of your business on the things and with the people that you love.
Idea generation
Knowing when you need an idea and when to freeze that baby is crucial for building your business and creating peak experiences for clients so they come back to work with you again and again.
Life and business execution plans
The Freedom Experience is a life and business mentorship. In order to get the most out of that, you have to consciously design and see the steps that are required to allow the results you want to create to manifest. We work through this together.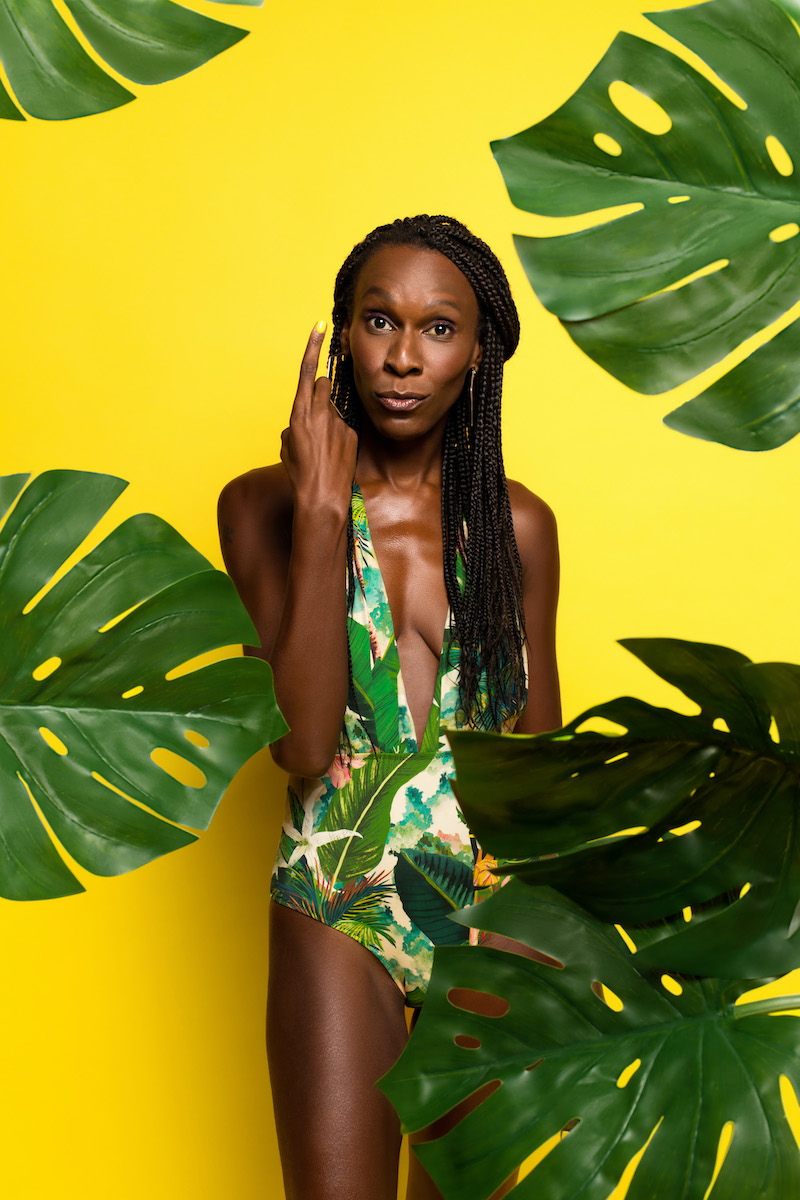 It was such a yes from me, and an easy one too. The value you give is phenomenal. The way you deliver content; no BS and FUN. You got into my needs so clearly and helped me reconnect and re-identify what it is that I wanted to achieve with my work. You helped me find my way back. I love the Practical, the mindset and the spiritual. I mean, it's all there in a glorious package. I also know you're not going to take any BS from my ego and that makes me utterly accountable for the work.
Kate Taylor
Qoya Queen and Transformational Coach
www.katetaylor.co
WHAT YOU GET
VALUE
Fortnightly group coaching calls 1 training, 1 Q&A
£10,000
Access to Message Mastery
£497
Access to Sales School with Soul
£2000
Access to Magic Money
£247
The Captivation Codes Templates
£497
Freedom Codes Energy System ™ 
[New!]
£9997
Access to The Genius Zone Strategic Library
£5000
6 x subconscious transformation sessions with Laura Husson
£4000
Private Facebook Group
INVALUABLE!
PLUS a bonus intensive with me in Valencia!
£7500
(The bonus intensive will be in-person if Covid restrictions allow, or online otherwise)
Total value of the programme £39,738
£4000 + VAT deposit followed by 11 monthly instalments of £1600 + VAT
Nicky Clinch
Maturation Coach, Integrative Counsellor, Spiritual Mentor, CEO & Entrepreneur 
www.nickyclinch.com
Nicola Rae-Wickham
Creative Mentor & Founder of A Life More Inspired
www.alifemoreinspired.com
– Frequently Asked Questions –
Is this good for people who are brand new to business?
If you are not brand new to business and have earned at least £3,000 a month consistently for a few months and transitioning to something new and would like to see if this is a good fit, please do reach out.
Is this a mastermind?
Not in a traditional sense. Whilst you will benefit from the group input within the Facebook group and from the in-person intensives, you will receive coaching from me.
When will the calls take place?
The group calls will vary to accommodate time zones (these are subject to change when I'm travelling; you will always be provided with a schedule with any changes; the timetable will be given with at least 2 weeks' notice).
Is travel and accommodation provided for the business intensive bonus?
No, you will need to arrange your own accommodation and travel to the venue