Make or break question for ambitious, impact-driven womxn creatives, coaches & healers who are being called to level-up:
What's the difference between the entrepreneur who transforms the lives of her clients, effortlessly juggles life's distractions and U-turns, and consistently commands £10,000 – £30,000 per month…
… and the one who struggles to get her business off the ground, barely makes enough to cover a VA and a few lead gen ads, constantly questions whether she's cut out for this and worried she'll face the embarrassment of calling it quits (again)?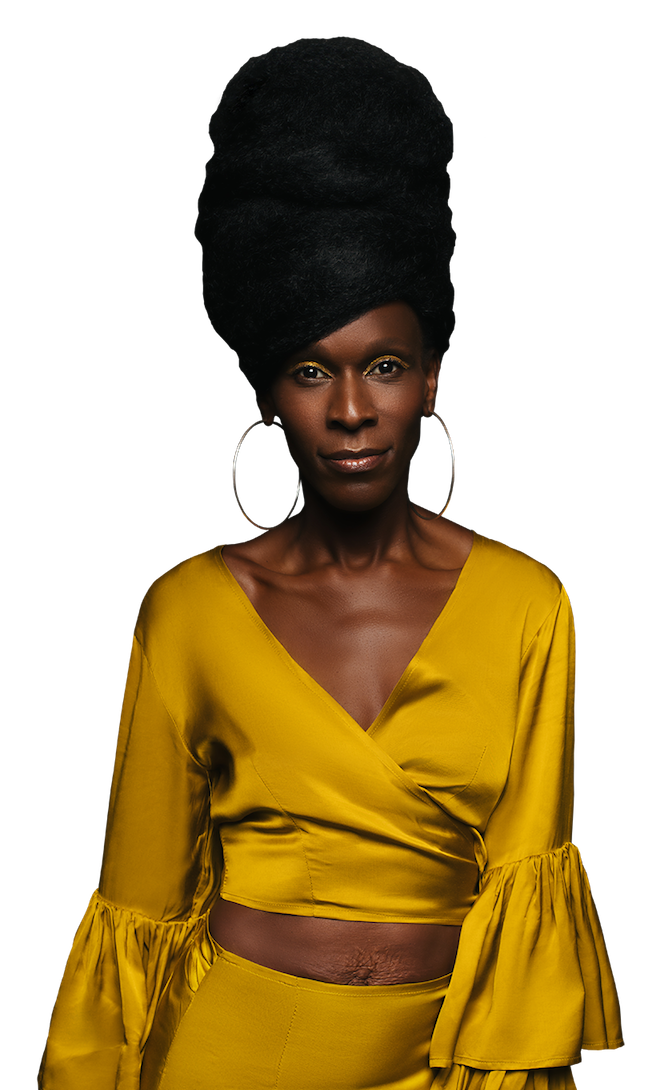 How much passion (& skill) you have for your work
How many tiny-offer funnels, live challenge groups, or creative REELS you post
How many hours you spend listening to Joe Dispenza meditations whilst doing the dishes, or reading Gabby Bernstein until the battery on your e-reader dies
How many challenges you're dealing with (like at-home learning as a single mum, working your arse off to meet everyone's needs, whilst trying to eek out just a little bit of time to get your own shiz together during a lockdown)
… you'd still be f*cking wrong

  We all know the same strategies.

  We've all said the same mantras.

  We're all dealing with crap in one shape or form.
The levels of crappiness rise and fall throughout our lives and don't depend on how beautiful we are, or how many quid we make each month.
If 2020 has given us anything, it's the gift of knowing that if sh*t happens, you find ways to adapt (and thrive) through it all.
The biggest differentiator between those who are
& those who are still struggling
(even after several years and investments in business or mindset coaching)
is how we embrace our core mission and impact in the world.
When you lead from a place of deep impact and service to others, you will find the success you so deeply desire in your business and your life.
"
Pfft. How can I have success in my personal life AND my business? I'm already giving away so much value and service, trying to show up every day, but still not making decent money. I'm hustling way too hard…"
I get it, babe.
I really, really do.
My life's path wasn't paved with gold. Nor is it today.
I grew up with my foster parents in Kent.
I was raised to believe 'if you're not busting a gut, pulling all-nighters you had to WERK." It needed to feel hard or you just weren't doing properly.
And then even after all the hard work, if you finished up with just enough, then you should be grateful. There was no need to suck it up, you were lucky.'
I believed that I could have either a successful business OR an enjoyable, easy breezy life of a little adventure and budget travel. But not both.
And for a while, that was my experience.
My business grew quite rapidly to £200K+ in sales by my third year in business.
And, yet, I didn't feel like I'd 'made it.'
I wasn't being the mum I knew I could be to my 3 kids.
I was so focused on building a business that I sacrificed what was important to me:
I was selling what I thought I 'needed' to because I wasn't brave enough to build a business around what I really truly, deeply desired.
On the flip side, I worried that if I spent more time with my family, doing the things I loved, my business would fail.
And I'd look like a fraud to my clients and friends.
Isn't it bizarre that we go into business because we want to be our own boss?
We want to be masters of our destinies.
And then we spend way too much time and energy doing the things we think we should do.
And have less time for the things we love that light us up.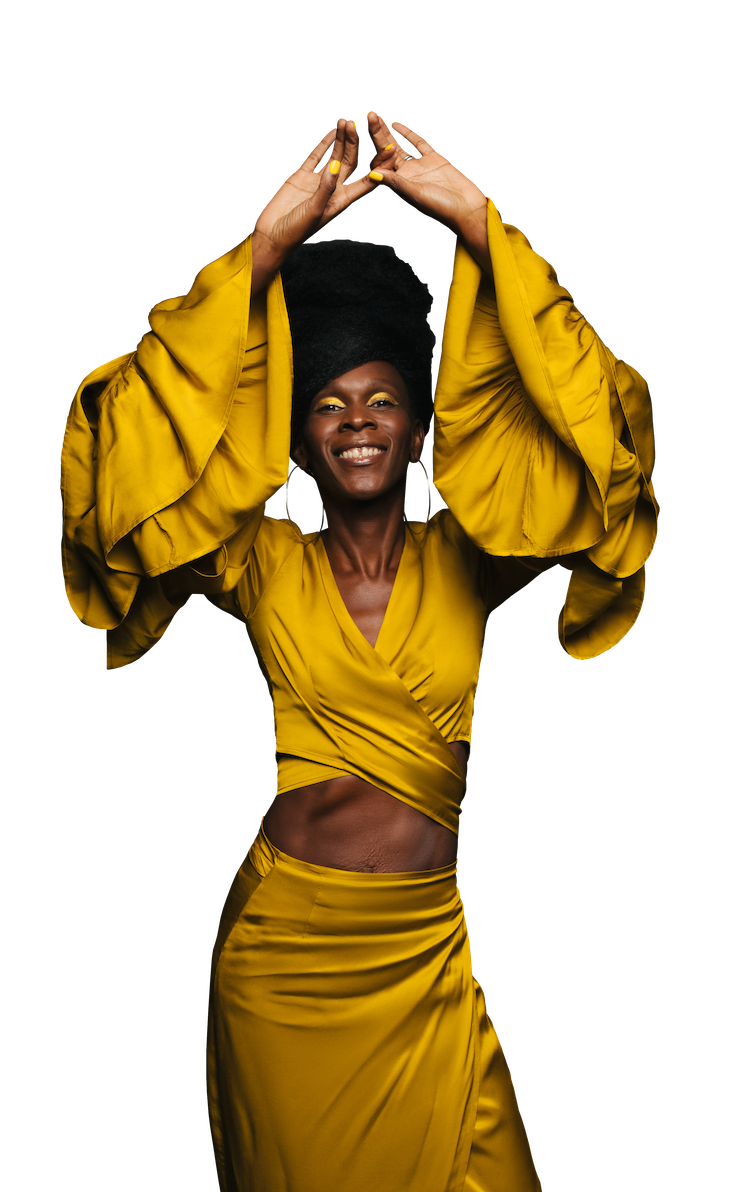 I'm here to tell you that you CAN have both.
You don't have to choose.
You can have a successful, profitable, impact-driven business AND have time for family and fun.
You have the freedom to choose.
But I'm not going to blow smoke up your ass and tell you it's easy.
It's fucking not.
But it's not as hard as you think either.
Things changed for me when I
1) got clear on and fully embraced my mission and my desires
2) moved beyond business strategies & mindset work into the quantum world
3) and implemented like a mofo
The result?
In the midst of the greatest U-turn of our generation, during a global pandemic and lockdown,
I TRIPLED my business. 
I went from a £400K plateau to shattering the 7-figure mark. By the end of December, I had hit £ 1.52 M in sales.
And it's not just me.
The women I support inside my programs are hitting remarkable goals as well.
"With Suzy as my coach, my business is flourishing at a time that it doesn't make sense. She holds space for me in the same way that I hold space for my clients. She reminds me constantly of the importance of creating a 7-figure impact."
"In September of 2019, I wasn't in a great place with my business. From the outside, everyone thought I was so successful. But I was scraping by with about £1.5K/month and it felt like a lot of hard work. Even though I was on the fence and scared of the investment, I joined the Freedom Experience in February of 2020.
In 8 months, I've brought in £100,000 of revenue. 100-f*cking-thousand pounds. I did NOT believe that would ever be possible. Inside this container, I finally feel totally ME. And it's joyful."
"The Freedom Experience has catapulted my business to levels beyond what I ever expected. And in only 4 months. Suzy gives constant encouragement & support – calls me on my own BS. She focuses on ME and how I'm holding myself back. I've gone from dreaming about 5K months, to having 10K months, consistently."
"Nobody in my daily life runs an online business or really "gets me." Inside the Freedom Experience, I found an amazing collective of women who get me and support me. And between the support, inspiration and Suzy's coaching, I closed a $12,000 client in just a few weeks of saying yes.
I'm so glad I signed up for the Freedom Experience during the shit show that is Covid, because it's the support, coaching and community I need right now."
But I want to be absolutely fucking clear.
It's not about the money.
2021 is calling forward all creatives, service providers & coaches
Who have empathy & compassion
Who have the desire & the ability to change people's lives for the better
(so get off the fricking fence and do the work you're meant to do)
You have a gift and a calling.
Your superpowers are needed now more than ever before.
Another mantra isn't going to get you there.
The latest social media strategy isn't going to get you there.
It's going to require you to step into the fullness of yourself
to surround yourself with a collective of womxn who are ambitious and inspiring
& to tap into your core mission, purpose & impact

A 12-month, transformational group coaching and peer mastermind, where you will go way beyond surface-level success to create a life and business that helps you embody personal and professional financial and spiritual FREEDOM.
Create your (multiple) 6-figure impact
What you receive over the next 12 months

Coaching
Fortnightly group coaching calls & monthly expert sessions to drive momentum and support you

Community
A private, engaged online community of high-achievers to network with & cheer for you

Training
Access hundreds of hours of top-level business strategies & mindset tools for every stage of your expansion

Energetics
Quantum flow & subconscious reprogramming sessions to release and transform 
Jennie Harrison
Birth Trauma Specialist, Energy Healer & Teacher and Transformation Coach
www.jennieharrison.com
Aine Homer
Founder of The Baby Reflux Lady
www.thebabyrefluxlady.co.uk
Hello, you gorgeous human being.
I am so excited you're here, considering this opportunity for growth and expansion.
I'm Suzy Ashworth and I am proud to say this is my 7th year in online business.
I help women like you create 6- and multiple 6-figure business breakthroughs.
With my process, I help you spot, embrace and release the blocks that hold you back from divinely expressing yourself and your purpose.
I am a certified Quantum Transformation & Embodiment Coach, which, when combined with my demonstrated business savvy and mindset mastery accelerate the speed of growth in your life and business. 
So you can create more freedom, more life, more wealth and more impact.
(Without losing your shizzle.)
I'm a mum of three children who are 9, 7 and 4.
I am originally from the UK and spent the last 2 years travelling and living in Mexico & Spain, whilst building a 7-figure business and supporting hundreds of women to do the same.
Alongside being a mum, I'm an international speaker, a quantum transformation and embodiment coach, a Hay House author.
My version of freedom is having time and space to be an incredible mum, travelling and moving around the world, laughing lots, AND creating a movement that supports womxn to rise up in their lives and businesses.
This is what freedom looks like to me.
What does it look like to you?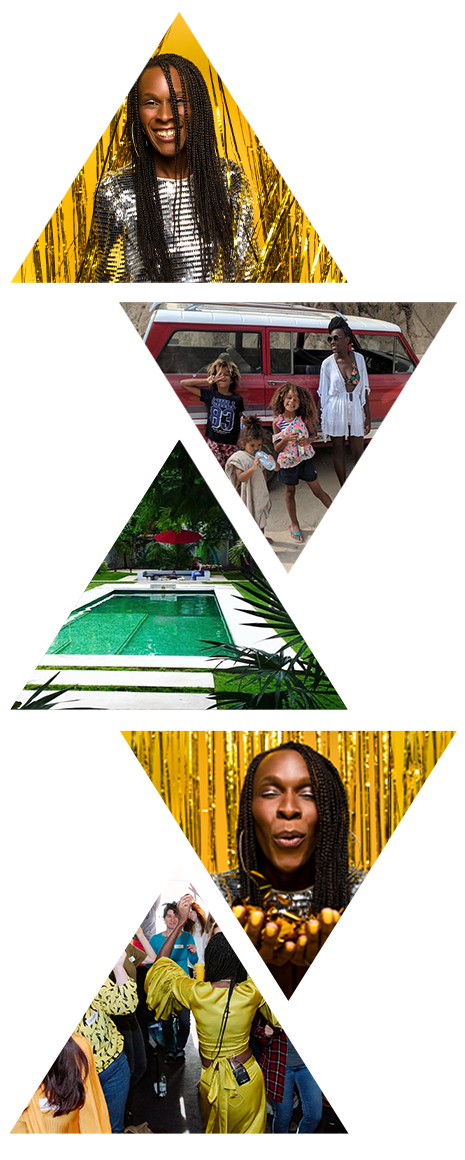 How you'll create your path to
During our 12 months together in The Freedom Experience, I will show you how to activate the Freedom Codes in 4 areas:
Spirit
First we will activate the codes in your spirit. You'll learn how to connect to your highest self, and make important decisions (in business and life) from a place of knowing.
You'll see the difference between thinking and feeling, and how to put your faith and trust in the Universe.
The Spirit Codes create transformation at the widest, deepest level.
Self
Next, we address the relationship you have with your Self. YOU are the most transformative and powerful tool on the planet.
When you understand the importance of self-love you'll infuse that into your business.
All the negative self-talk that prevents you from showing up and offering your gifts to the world will disappear.
Wealth
You'll discover how to maximise your income, by activating your Freedom Codes in the area of wealth too.
We'll tap into your worth, and the worth of your products and services.
You'll turn on your attraction magnet that call in dreamboat clients who want to work with you and pay more than you would ever have imagined charging. Abundance will overflow.
Impact
Impact is more important than income.
You're here to make a difference to planet earth and the people on it.
The Freedom Codes will allow you to do so.
You'll release the impostor syndrome that's holding you back so can make a wider and deeper impact than you ever have before. You'll live your vision and mission at scale.
Ready to activate your (multiple) 6-figure spirit, self, wealth and impact?
Jude Turner
Social Media Mentor
www.judeturnercreative.com
Kate Taylor
Qoya Queen and Transformational Coach
www.katetaylor.co/
In addition to the Freedom Codes, you also get on-demand access to a complete library of proven business-building strategies, messaging & marketing training, & mindset tools.
(That's hundreds of hours of courses & training to help you at every stage)
Here's a snapshot of just some of the trainings you'll access
So now I want to ask you…
What would TOTAL FREEDOM look like, feel like and mean to you?
Travelling around the world with your family, whilst being able to live the lifestyle of your choosing, instead of needing to opt for the cheap and cheerful Airbnb or restaurant with the deals on meals?
Freely communicating your message as you evolve, without any anxiety, nervousness or fear, because you are so connected to your vision and your mission that you are literally UNSHAKEABLE at your core?
Creating a legacy business that is not only helping people, but making money too? That is making the difference at the exact time humanity needs what you offer?
This is what is available to you in 2021, even during a lockdown
… especially during a time when there are so many who need your help
THIS is

What you get

Value

Fortnightly group coaching calls [1 training, 1 Q&A]
£10,000
Monthly 30 minute 1-2-1 Strategy Call with your Freedom Coach
£6,000
Bi-weekly group Mini Momentum Mini Momentum Mastermind [groups of 10 people maximum]
£6,000
Weekly group Copy Clinic
£5,400
Weekly group Results & Prosperity Call
£6,000
6 x group Subconscious Transformation Sessions
£4,000
Access to Message Mastery
£497
Access to Sales School with Soul
£2,000
Access to Magic Money
£247
Access to Mindset Mastery
£497
Access to Mindful Messaging Makeover
£247
Access to 120 Days of Creative Social Content
£247
Freedom Codes Energy System ™ [New!]
£9,997
Access to The Genius Zone Strategic Library
£5,000
Private Facebook Group
INVALUABLE!
PLUS a bonus intensive with me in Valencia!
£7,500
(The bonus intensive will be in-person if Covid restrictions allow, or online otherwise)
Total value of the programme £63,632
Go VIP
Everything above +++
| | |
| --- | --- |
| Voxer access with Suzy for the duration of the programme | £25,000 |
| A monthly 60 minute 1-2-1 Strategy Session with your Freedom Coach | £12,000 |
Total value of the programme £100,632
£3000 + VAT followed by x 11 monthly payments of £1550 + VAT
VIP £10000 + VAT followed by 11 monthly instalments of £3000 + VAT
Nicky Clinch
Maturation Coach, Integrative Counsellor, Spiritual Mentor, CEO & Entrepreneur 
www.nickyclinch.com
Nicola Rae-Wickham
Creative Mentor & Founder of A Life More Inspired
www.alifemoreinspired.com
Frequently asked questions
Who is the Freedom Experience perfect for?
TFE is perfect for you if:
You've been in business for at least a year or 2, consistently earning a minimum of £2.5K/month
You want to make a BIG impact in the world.
You desire a BIG income for doing it.
You want to deepen and widen your spiritual connection.
You're a high-achiever but need a boost to really step into what you know you're capable of
You identify as a womxn
Your first financial goal is consistent 10K months – and then the sky's the limit.
Who it's not for:
The Freedom Experience is not for beginners. You must have a proven offer and audience (even if you're not seeing huge growth yet).
It's not for those who don't like being called on their own BS.
It's not for those who can't be vulnerable or authentic.
It's not for whiners & complainers.
Is this a mastermind?
Not in a traditional sense. It's a group coaching program and a peer mastermind. You will benefit from your peers inside the private group and in special events,  you will receive coaching from me.
How much 1:1 time will I get with Suzy?
Participants can receive custom advice on the group coaching Q&A calls and inside the private fb group from me directly. You'll also be assigned your personal accountability coach for additional monthly 1:1 support.
If you are a VIP, you get me in your back pocket every single day with Voxer access for the duration of the programme.
When will the calls take place?
The group calls will vary to accommodate time zones (these are subject to change when I'm travelling; you will always be provided with a schedule with any changes; the timetable will be given with at least 2 weeks' notice). Calls are recorded and replays will be available in the membership hub.
How much time will I need to participate? How can I get the best results?
The time required to see success within The Freedom Experience is 3 – 5 hours per week, including the coaching calls. Alongside the coaching calls use the community and coaching team in the Facebook group and the resources and masterclasses in the membership hub.
How much does it cost?
The entire Freedom Experience (coaching, modules, courses) is valued at 63,138
The investment in full is £18,000 + VAT. There is also a payment plan available.
VIP: For those ready to fully step into expansion and impact, we are offering an additional level of support:
"Suzy in your backpocket" Voxer access
Monthly 1:1 private coaching with Sarah
VIP £30K + VAT (Valued at £100,138).
More questions?
It was such a yes from me, and an easy one too. The value you give is phenomenal. The way you deliver content; no BS and FUN. You got into my needs so clearly and helped me reconnect and re-identify what it is that I wanted to achieve with my work. You helped me find my way back. I love the Practical, the mindset and the spiritual. I mean, it's all there in a glorious package. I also know you're not going to take any BS from my ego and that makes me utterly accountable for the work.
So, are you ready to activate your (multiple) 6-figure spirit, self, wealth and impact?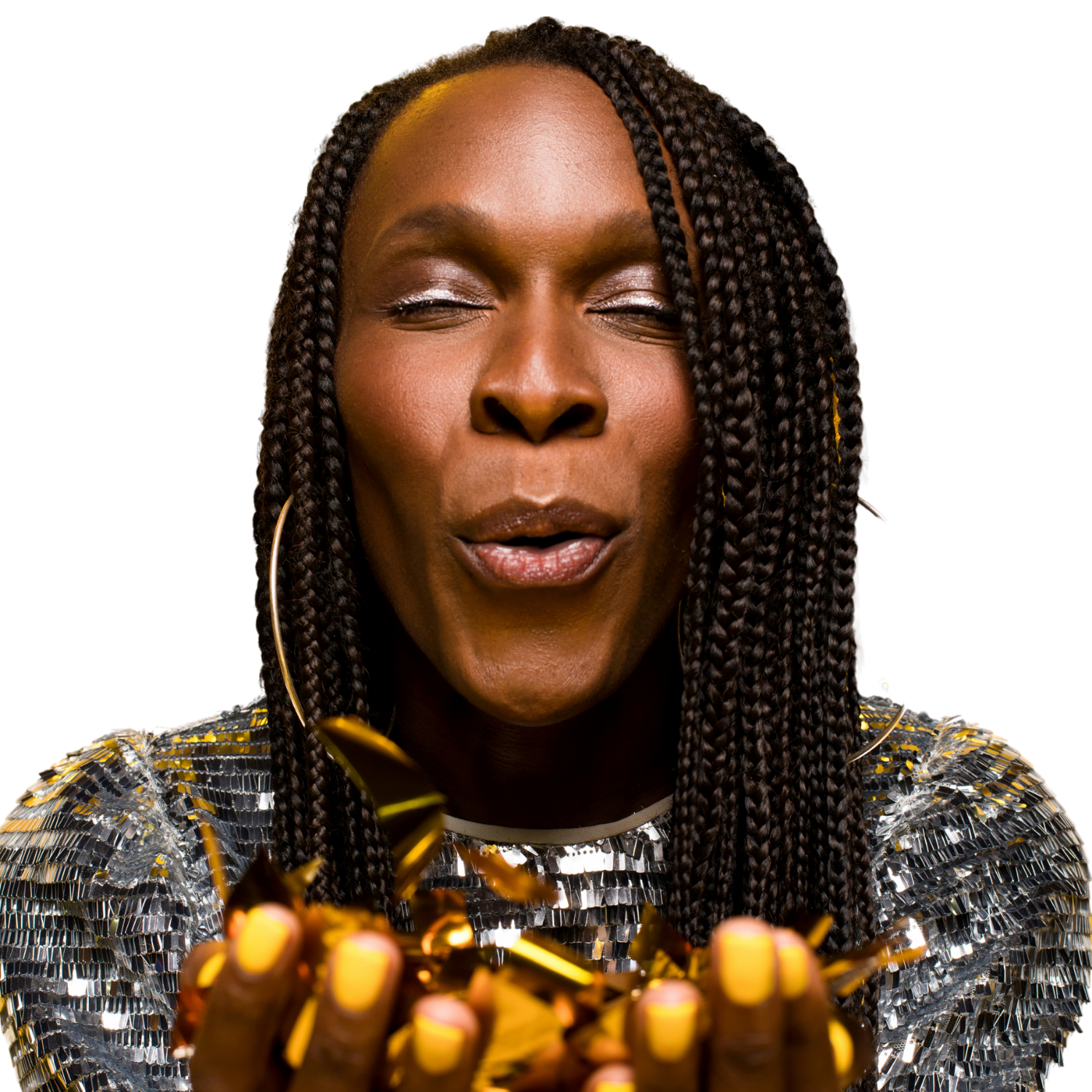 COPYRIGHT © 2020 · ALL RIGHTS RESERVED · SUZY ASHWORTH