Become The One your dreamboat clients choose to work with – without crazy complicated business strategies, 'proven' formulas that inevitably don't work for you, or advice that went out of date in 2020
To become The One, you must first become the leader of your own destiny and not a follower of someone else's.
Shall we begin?
After all, now is the time to begin. For so many reasons…
To start with, you're more exhausted than your kid after an epic tantrum. You've been running your business for a good couple of years and, if you get really honest with yourself, it feels like your business has been running you. Into the ground.
You thought you'd be further along The Road To Success by now. But instead of meeting your dreamboat clients, you've been collecting a fine display of tumbleweeds.
You thought you'd be basking in the security of consistent £5k months (if not more!). You're lucky if you hit more than £2k on the regular. But that covers your bills so, shouldn't you be grateful?
You thought you'd have nailed an online launch and be gearing up for an even better one. But every time someone subscribes to your list, two people unsubscribe, so it feels like your audience is actually shrinking — along with your confidence.
You thought you'd be THE in-demand coach, consultant, or service-provider in your niche. The name that's dropped to your dreamboat clients. The person with the two-month waitlist. Instead, you find yourself working with anyone who says they can afford you. And even though they're paying a fraction of what your work is worth, they're the most demanding people on the planet and it's sucking the sizzle out of your soul.
Oh, and you thought you'd be able to take Fridays off once in a while. Thank goodness your partner doesn't mind you working evenings and weekends. At least, they say they don't mind…
It crushes you that life looks more like a tornado of trying so. damned. hard. to do allthethings you think you're supposed to do and seeing nothing significant land.
Jamila Theobold
Yoga, Mindset and Anxiety Coach
jamilatheobold.com
Ali Mapletoft
Designer & Founder of Age of Reason
www.age-of-reason-studios.com
What if doing allthethings is actually distracting you from what really matters? What if the grand plan you've been devoted to following is actually taking you further away from what you're meant to be doing?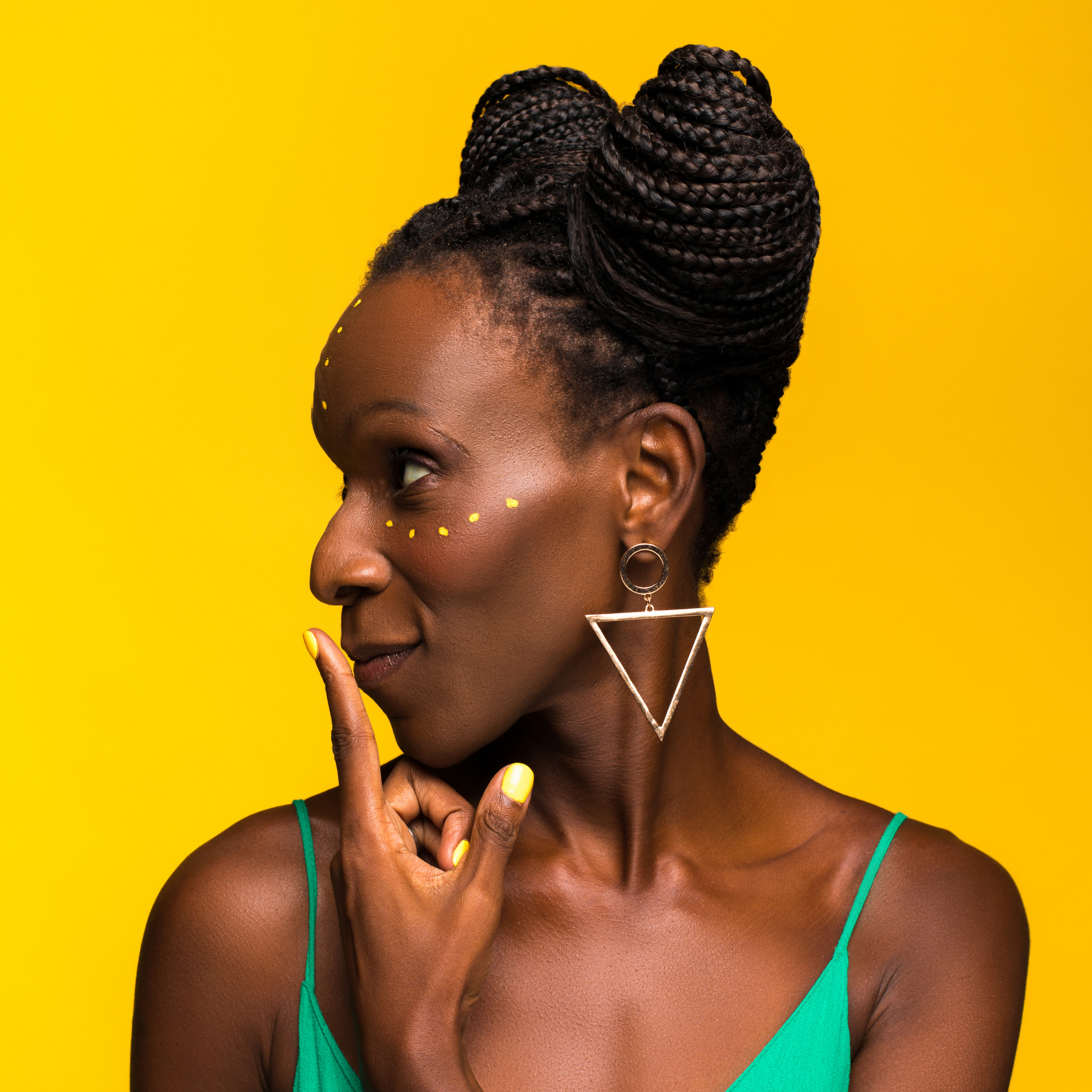 After (finally) getting the kids off to school, you came home, fired up your laptop with excitement instead of dread, and knew exactly what you needed to do in order to make money this week?
You danced through your to-do list before picking the kids up, knowing you've proactively moved yourself closer to achieving your goals (instead of whittling your time away on social media)?
You wrote the truthful (and potentially controversial) content that's on your heart with 100% certainty that it's going to have your dreamboat clients filling up your DMs?
You stopped buying (and relying) on DIY courses that inevitably lie asleep in your inbox and don't show a return on your investment in them?
You ditched the tried-and-tested formulas and shiny objects that quickly lose their shine, like, immediately, and created your own aligned, fail-proof strategy for success?
You crafted a message that resonated deeply with the exact group of people you've been desperate to attract to your world?

You raised your rates and raised them again because you knew more people were going to say YES to them?
You had your best launch evaaaa?
You had a record financial month in business? And then another?
You got asked to speak on a stage? And then another one?
You got your book proposal accepted for publication?
You impacted thousands of humans SO in need of your help?
What if you had it all? Every single desire? (Because, guess what.. you can.)
Here's a bright idea. Let's turn what if into WHEN
Become The One –
The Chosen One

– simply by focusing on one thing that's in complete alignment with who you are, who you want to be, and the business you dream of running.

One specific kind of dreamboat client.
One utterly irresistible offer.
One smart yet simple bespoke business strategy.
One streamlined-to-perfection marketing plan/activity.
One big, beautiful, and absolutely achievable goal.
One middle finger to spending allthetime doing allthethings.
If it sounds terrifying, if it feels almost reckless, and if you're thinking that could never work, it's because it goes against what so much of the online business world preaches.
Which is exactly why I created
The One

– and why you should join me inside it.
It was such a yes from me, and an easy one too. The value you give is phenomenal. The way you deliver content; no BS and FUN. You got into my needs so clearly and helped me reconnect and re-identify what it is that I wanted to achieve with my work. You helped me find my way back. I love the Practical, the mindset and the spiritual. I mean, it's all there in a glorious package. I also know you're not going to take any BS from my ego and that makes me utterly accountable for the work.
Kate Taylor
Qoya Queen and Transformational Coach
www.katetaylor.co
The One Incubator is a 90 day program that will take you to consistent £5k months or your first £10k launch by becoming The One person your dreamboat clients choose to work with.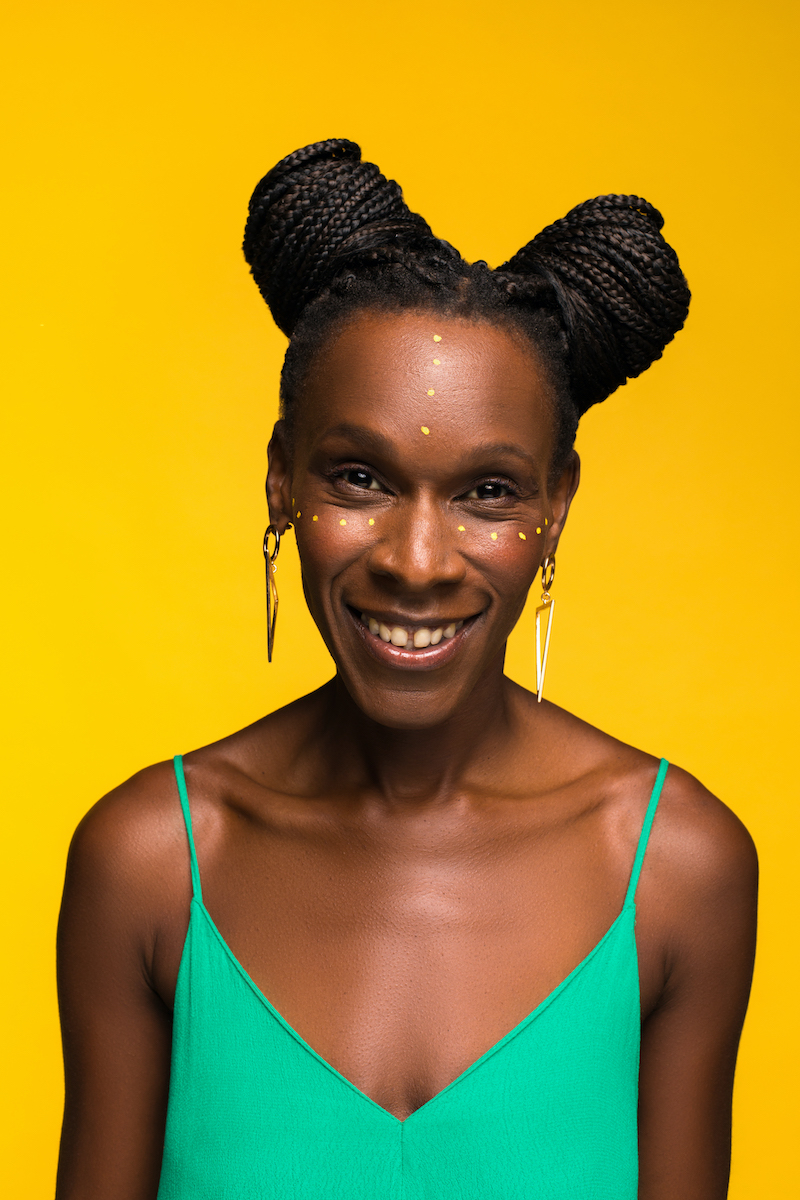 The One Incubator was created by me, Suzy Ashworth. Hi! I'm a Hay House author, speaker, and quantum transformation and embodiment coach who helps female entrepreneurs take MASSIVE leaps in their lives and businesses, so that they can increase their income and impact, by turning their browsers into buyers.
Over the last six years, I've supported 1000's of female entrepreneurs through my free and paid for online and in-person mentoring and experiences, and they've experienced epic results including:
Having their biggest month in business
Having their first five-figure launch
Quitting their job to go full-time in their business
Retiring their partner
Taking the dream holiday
Now it's your time and your turn.
How do you know if I'm The One for you? Well, if you're still here reading, that's your first sign 😉
The One is for you if you want it to be almost impossible not to reach consistent £5k months or have your first £10k launch. (Still gotta do the work, though 💁🏿)
The One is for you if you prefer your guidance served direct, without fluff, nonsense, or well-masked BS.
The One is for you if you're looking for a team of mentors who aren't going to try to put you into a box you don't belong in. In fact, we won't put you in a box at all. You're here to fly.
The One is for you if you have a fire for more burning inside you and you want a mentor to fan those flames, not stamp on them. You were born to be SEEN, and woman, we SEE you.
Also The One is for you if you're looking for mentorship from a team of people who have been there, done that and got the T-Shirt… The majority of the superstar coaching squad have been through the program themselves. After getting amazing good results, they decided to stick around and teach the tools that have seen them transform both their lives and their businesses.
So whether you know you need to:

Master your message
Improve your sales calls
Learn how to sell in the DMs
Run a successful challenge
Build your audience
Create a successful webinar presentation
Own an engaged Facebook group
Or know how to nail organic social media…
Nicola Rae Wickham
Creative Mentor & Founder of A Life More Inspired
www.alifemoreinspired.com
Jennie Harrison
Energy Healer & Transformation Coach
jennieharrison.com
It's these frameworks that I have shared in The Genius Zone, our home for the 60+ trainings, that have resulted in hundreds of thousands of pounds created by clients in the last 12 months.
It's these frameworks that took me from struggling to hit £2K a month, to having my largest non launch month to date, receiving cash in excess of £80K. I say this to let you know: If you work the strategies, the strategies work for you. 😉
And that's why the team and I want to embrace you with open arms over the next 90 days, so we can show you that even though the online marketing landscape is changing…
…there is a beautifully easy way for you to become
The One.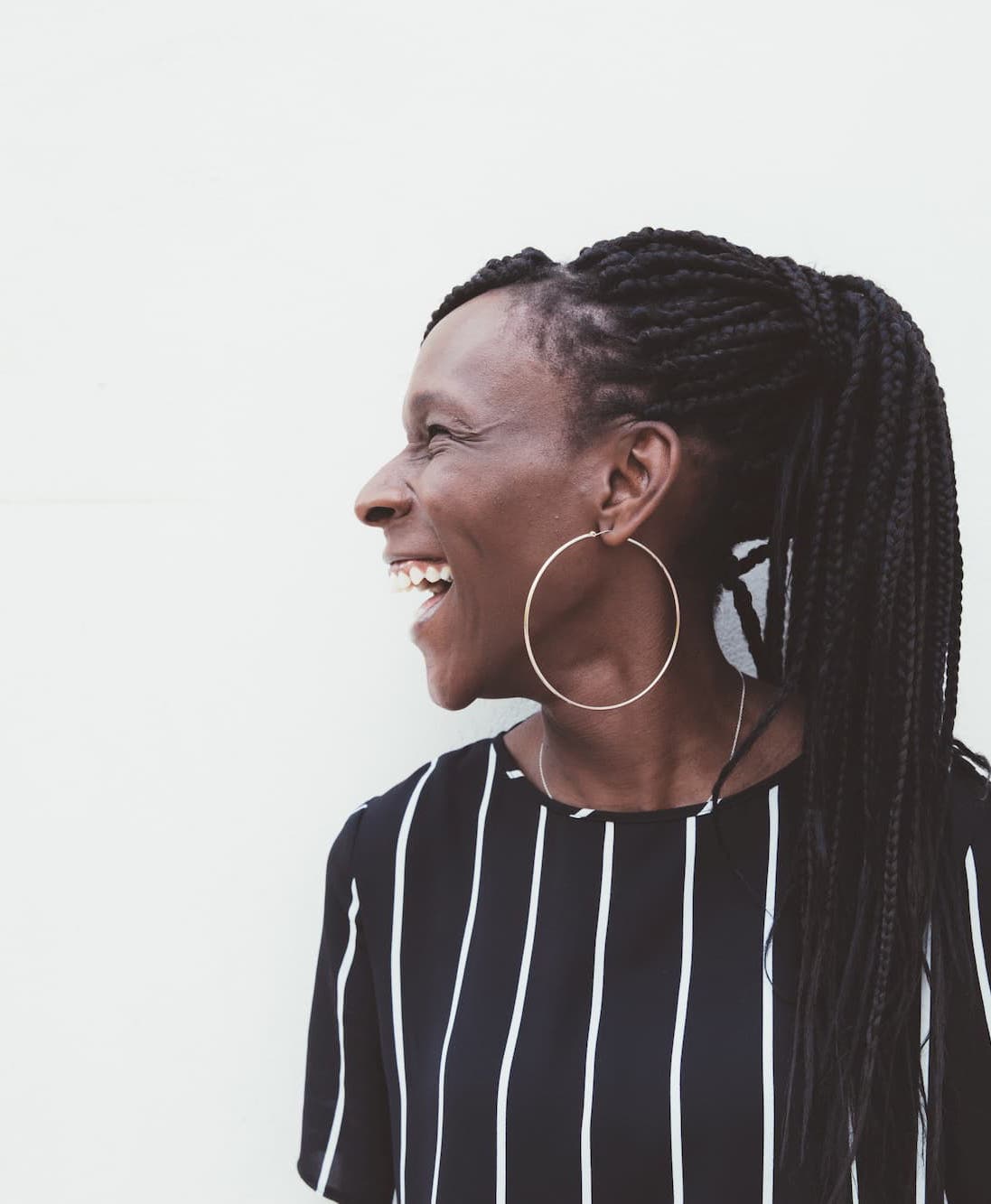 Here's what your path to turbo-charging your 2021, and becoming The One (and only!) looks like:
+ Weekly calls with your The One Coach
The One The One isn't about cookie-cutter advice. It's about unique, personalised support. These weekly calls are your opportunity to ask deep questions and get deep answers, super specific support, and immediately actionable guidance on what to do (or what not to do, because this is about doing One thing brilliantly, not allthethings averagely). Turn up and it's impossible not to experience significant AHA moments. What's more, you can experience huge insights from listening to other people asking questions. Win-win.
Value: £5000
+ Weekly accountability threads
Faith + Action = Miracles. I can believe in you, you can believe in you, but if you don't take action, miracles can't happen. That's why weekly accountability threads and mindset support are a hugely important part of The One. THEY WORK. At the start of the week, you'll let us know what your specific goals are, and at the end of the week you'll let us know your progress. If ever you're struggling mentally or emotionally, my team and I will be there to give you the pep talk you need to get back on track with re-fuelled fire in your belly.
+ Access to online programmes
+ Magic Money
+ Sales with Soul
+ Message Mastery
+ Mindset Mastery
+ Mindful Messaging Makeover
Value: £997
+ The Genius Zone
You also get instant access to the Genius Zone, a Netflix-style zone of expert masterclasses and trainings for your learning (and earning) pleasure. Currently 61 trainings strong (and growing)
This is a Genius Zone, not a curriculum. You don't have to watch all the classes. You don't have to watch any! There's no trying to 'keep up with the content' and then feeling behind and guilt-laden when life gets in the way. You're in total control of the remote, and you can watch the masterclasses you feel are most relevant and useful for the one business strategy you choose to focus on in the program.
Value: £5000
What type of trainings can you expect to get your mitts on from our Master Coaches?
How to avoid branding that sells instead of sucks with Amanda Appiagyei

How to get press and journalists to know you exist with PR maven Natalie Trice

How to side step objection with Jade Jemma sales ninja.

How to use the woo to attract more clients and make more sales with energetic selling with Tiffany Skirrow.

How to create DIY graphics that stand out in the crowd with Adele Kelly

How to bend time and get more done in 90 days than you can in week, with high Lifehack Bootcamp founders productivity specialists Demir and Carey Bentley.

How to write killer headlines that stop the scroll and get your dreamboat clients clicking and wanting more with Suzi Hoare

How to impress your dreamboat clients in less than 3 seconds when they land on your homepage with Raquel Fernandes.

How to connect WITHOUT the spam on LinkedIn with the Queen of LinkedIn Helen Pritchard.
And yes, there's more:
How To use my 3 step V.P.A ™ System to sell on video with Suzy Ashworth

How to host challenges that make bank with Suzy Ashworth

How to Work Your Network: the 10 Step Roadmap to selling in your DM's with Suzy Ashworth

How to create 30 days of content in three days with content wizard Daire Paddy.

The low down and dirty on the tech behind the webinars with Belema Ronabere.

How to Build A Sales Page with Amy Richards

How To Link Your Sales Page To Payment/Email Sequence with Belema Ronabere

How To Share Social Media Across Platforms with Sophie Cartwright
And so much freaking more…
Your next move:
Join The One and watch your business become a lighthouse for your dreamboat clients
You're The One for The One if:
You've been in business for 1 – 3 years and you're not just ready to have consistent £5k+ months or your first £10k+ launch, you're bursting to make it happen.
You *kind of* know what you want but you're really unclear on how to get there, hence why you're doing allthethings and nothing is sticking.
You've got the knowledge and the ability to work with dreamboat clients who appreciate your worth and are willing to pay for it and don't want to be competing for the scraps any more
You've been considering hiring a coach or mentor for a while and haven't quite had the courage to make the investment, but you know that now is the time — your time.
You're excited to work with an experienced mentor who treads the line between coach and consultant, who can zoom in on the finer details of your unique business as easily as zooming out and seeing how all the pieces fit together in the bigger picture.
You want to devise and follow one bespoke business strategy that's based on YOUR needs, YOUR desires, and YOUR strengths
You understand that strategy is important but will only work when paired with a strong mindset, and you're willing to work with someone who's superpower is helping you become the person you need to be to make sure your strategy drives tangible results. (Spoiler: that person is me.)
Kezia Okafor
Infertility Counsellor & Coach
www.ziacounselling.co.uk
– Frequently Asked Questions –
Oh you got questions? That's okay I got answers.
What's the format of this course?

It's not a course. This is an Incubator designed to help you, whatever stage of the journey you are at, to hit £5k months or have your first £10k launch and get there with more ease, more grace and more flow.
What this means is that you will have access to The Genius Zone, which currently has 61 trainings and 4 courses within it. You are NOT supposed to go through all of these trainings, this is not a course, however depending on where you are in your journey and what your best next step is there will be a training on how to implement that next step…and if there isn't for some bizarre reason we will create it for you.
What areas/ subjects does your training cover?
+ Your why
+ Dreamboat clients
+ Your messaging
+ Accountability
+ How to book more Clients
+ How to build, and manage, your Facebook community
+ PR
+ How to create and price offers that sell
+ How to create content that attracts more clients
+ The complete guide to launching with Webinars
+ The complete guide to launching with Challenges
+ Everything you need to set up an Evergreen Webinars
+ The legal & accounting involved in business
+ And so much more…
Do I get 1-2-1 time with Suzy or her team?
Yes and no. There is no 1-2-1 time with me, although each week I personally review all of the accountability forms with my lead coach. This helps me to identify any common themes, blocks and limiting stories that I will address in my weekly lives, and I ensure I know exactly what is going on in your business and tailor content to support you.
Where you do get individual support is on the group coaching calls where you bring a question and my team will answer it for you. Yes, you read that correctly, for less than the price of a posh coffee a day, you get 1-2-1 support on the Incubator coaching calls.
What coaching is provided?
Once a week you can come to a call to receive support from your The One Coach. You can ask questions ahead of the call and then work through the online programmes you have access to throughout the 90 days.
You see this isn't a course, it's a coaching incubator.
What is the commitment?
When you sign up you are signing up for 90 days of support.
What days will the calls be on?
You will get your schedule of weekly calls when you sign up that will start week commencing 8th February.
If you cannot make a call live you will get a recording!
How long will the calls be?
Allow for 60 minutes although these may be longer or shorter depending on the needs of the group.
Is the Genius Zone like a course?
So far we have 61 separate training sessions. The idea is, not for you to go through every one, but to start with the 'start here' section, so you identify your dreamboat client, get clear on your messaging, your packaging and your pricing and then decide on the launch strategy you want to implement.
Can I drop out at any time?
The One is a 90 day container. I have created it for this length of time for you to learn, implement and re-implement the strategies that are going to make the biggest difference to your life and business.

Take your seat now and become The One