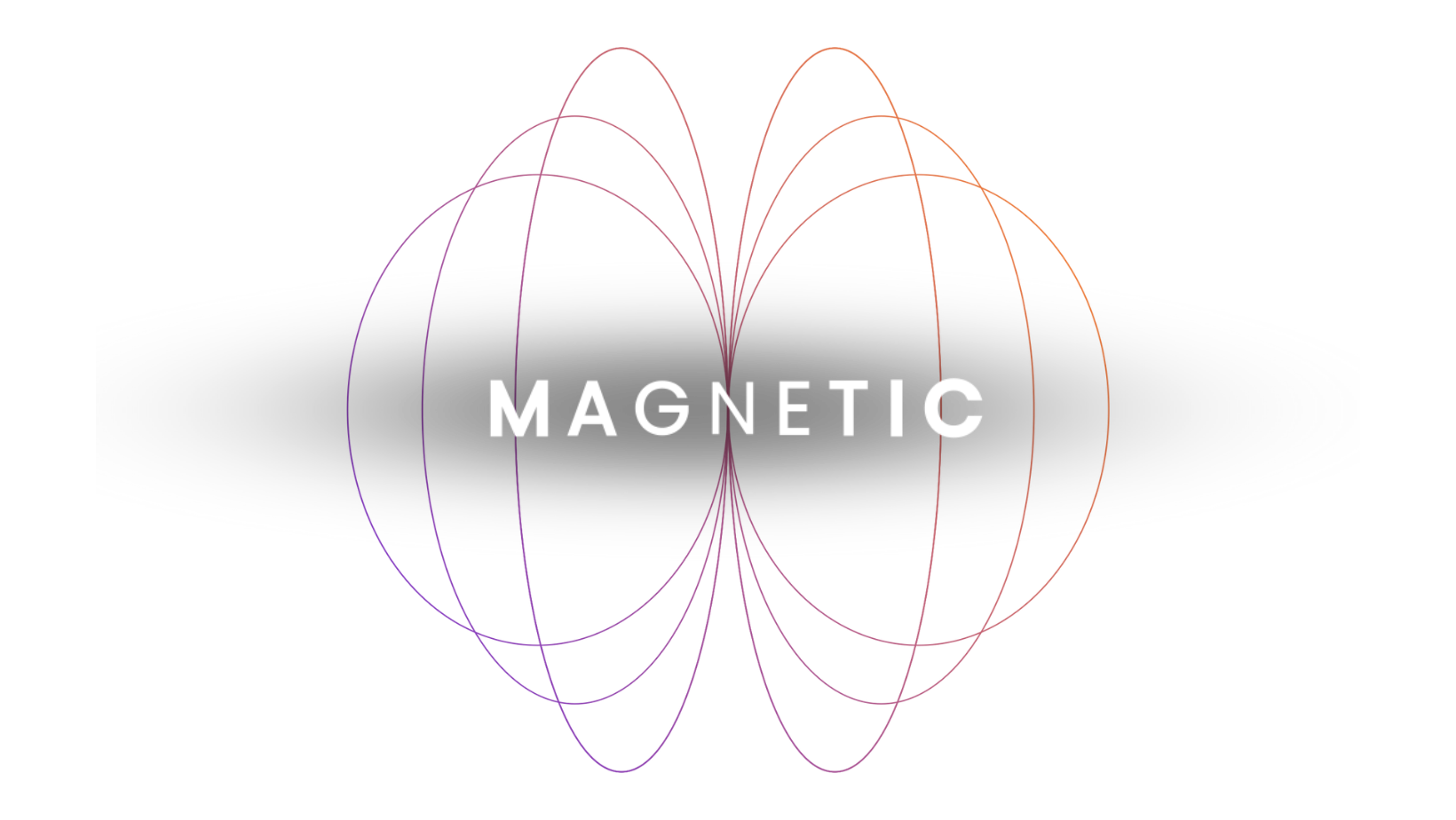 (even if you have a tiny audience!)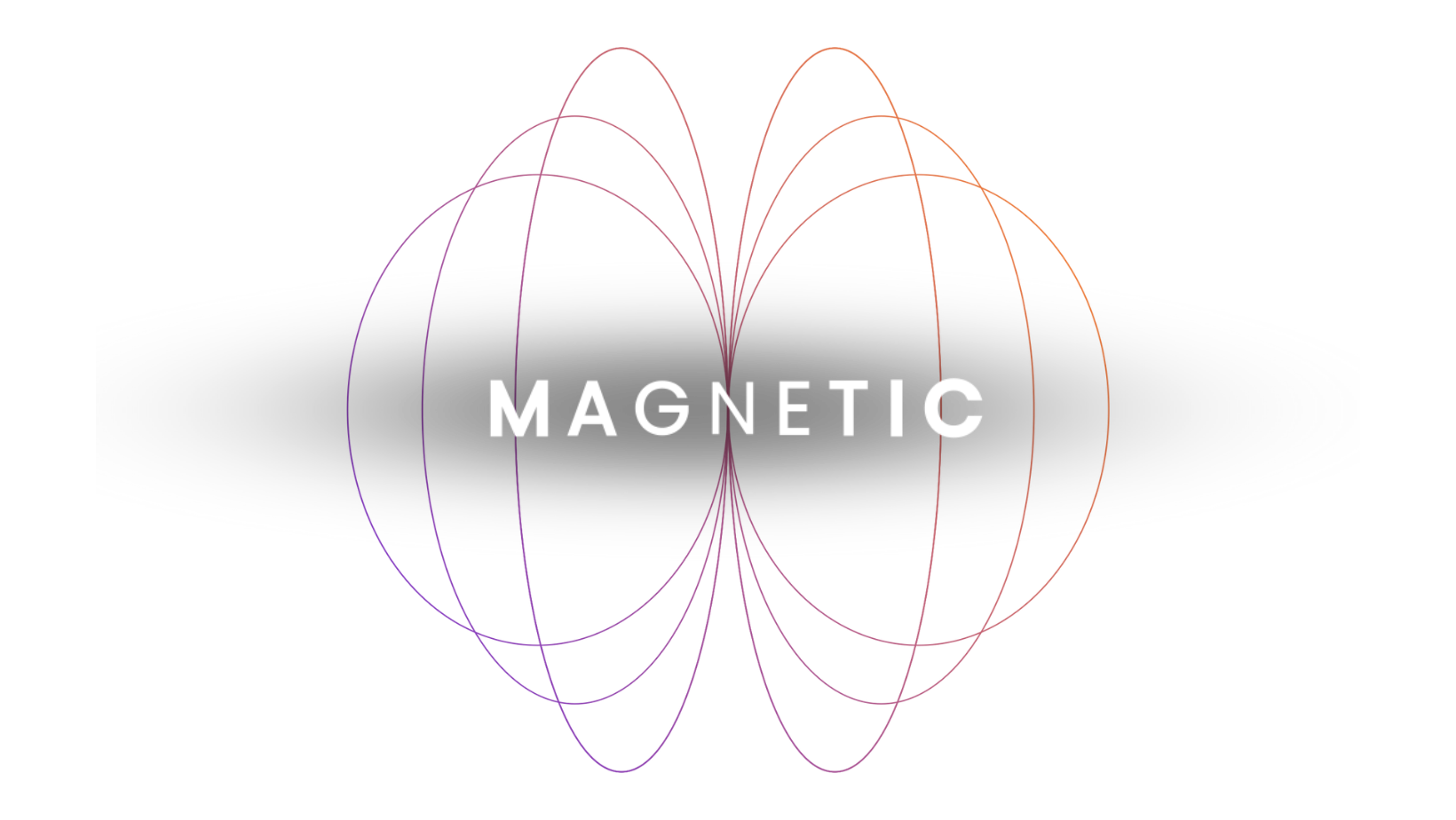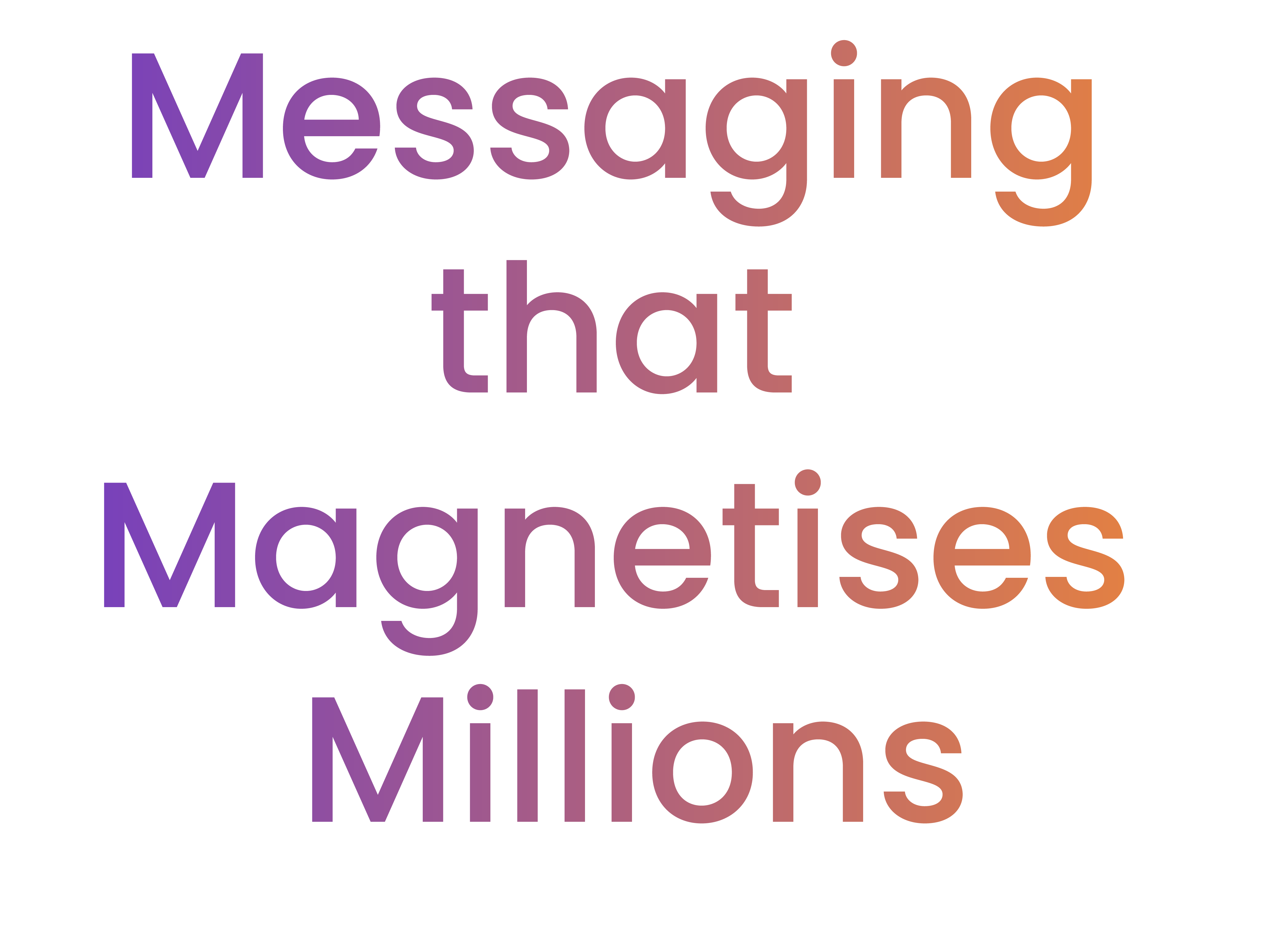 (even if you have a tiny audience!)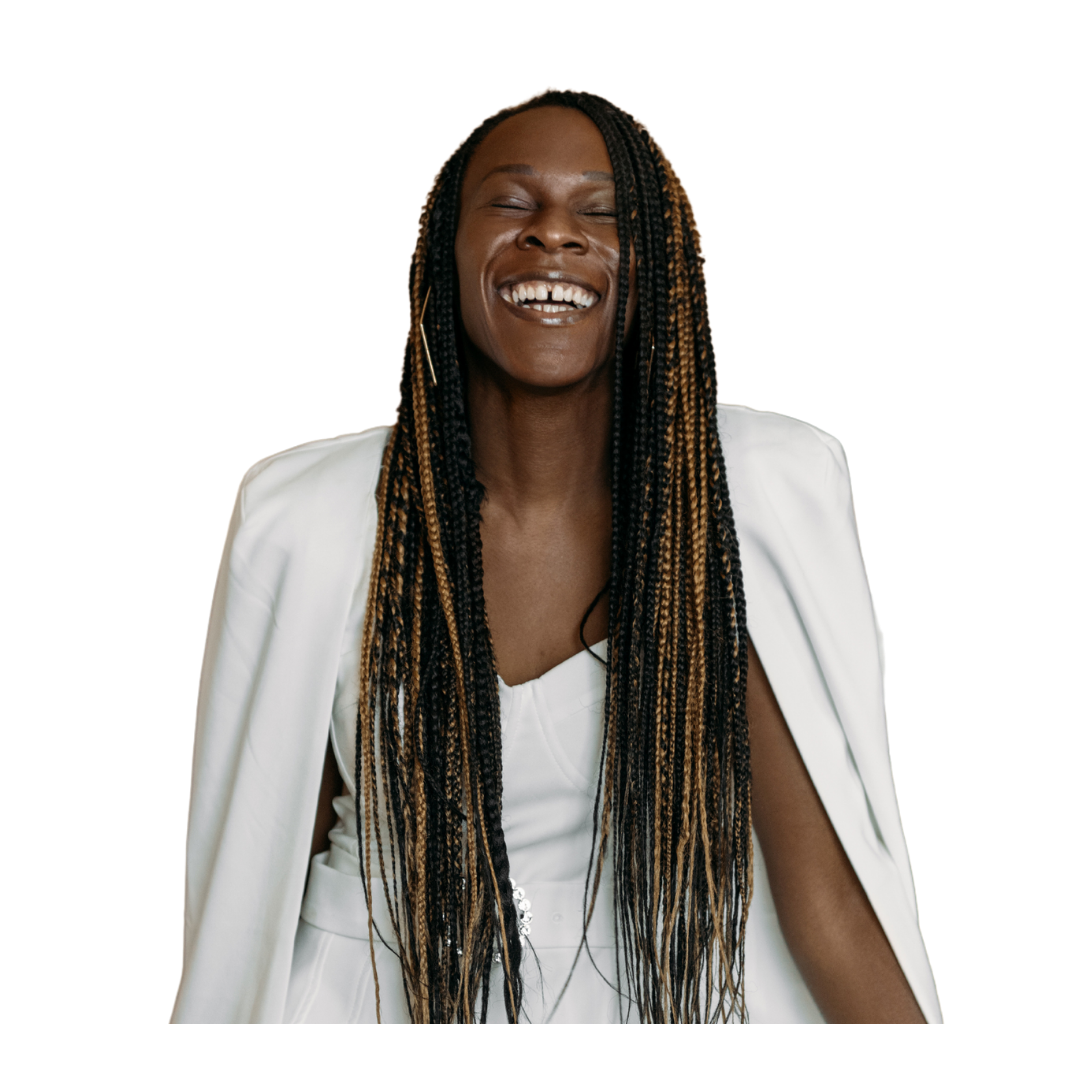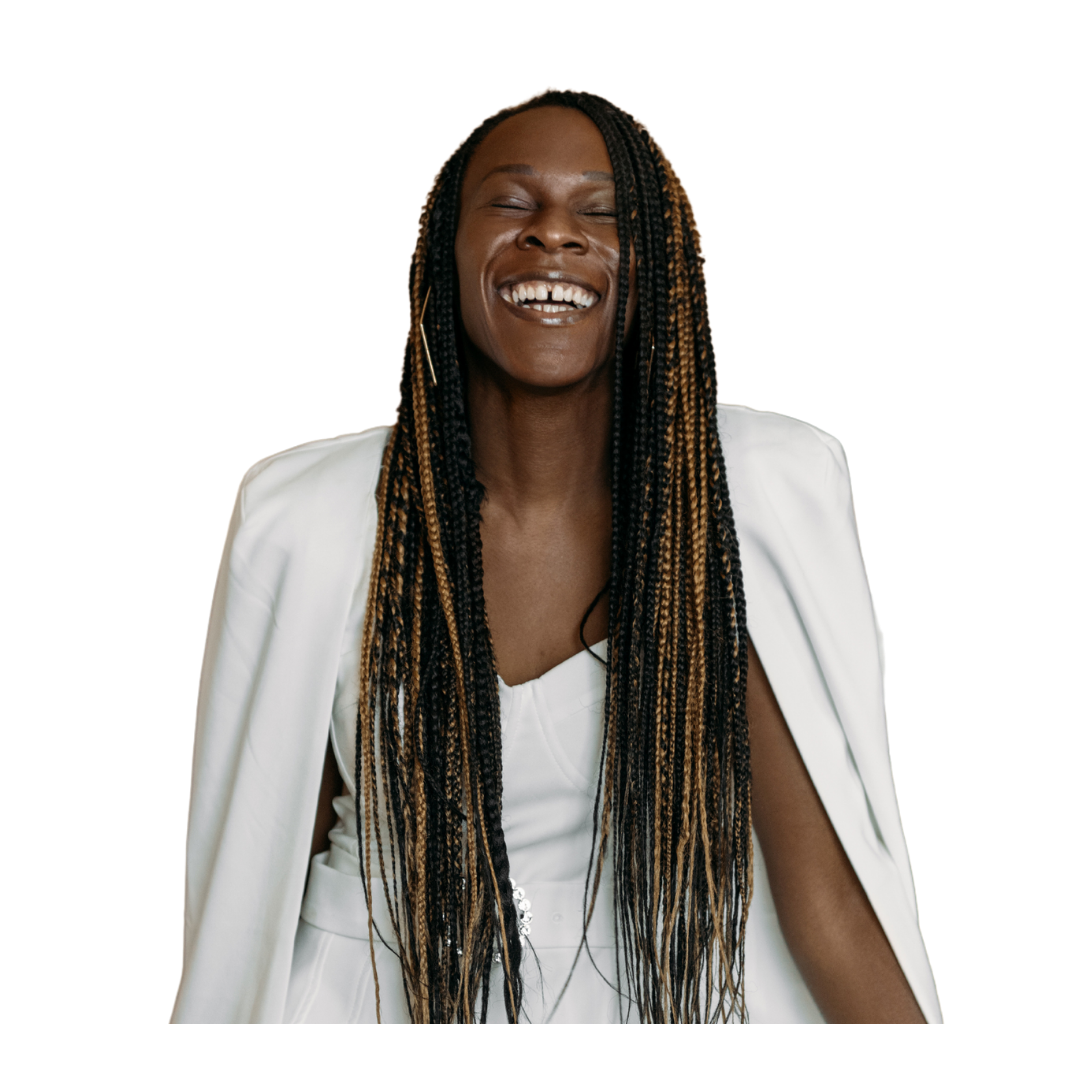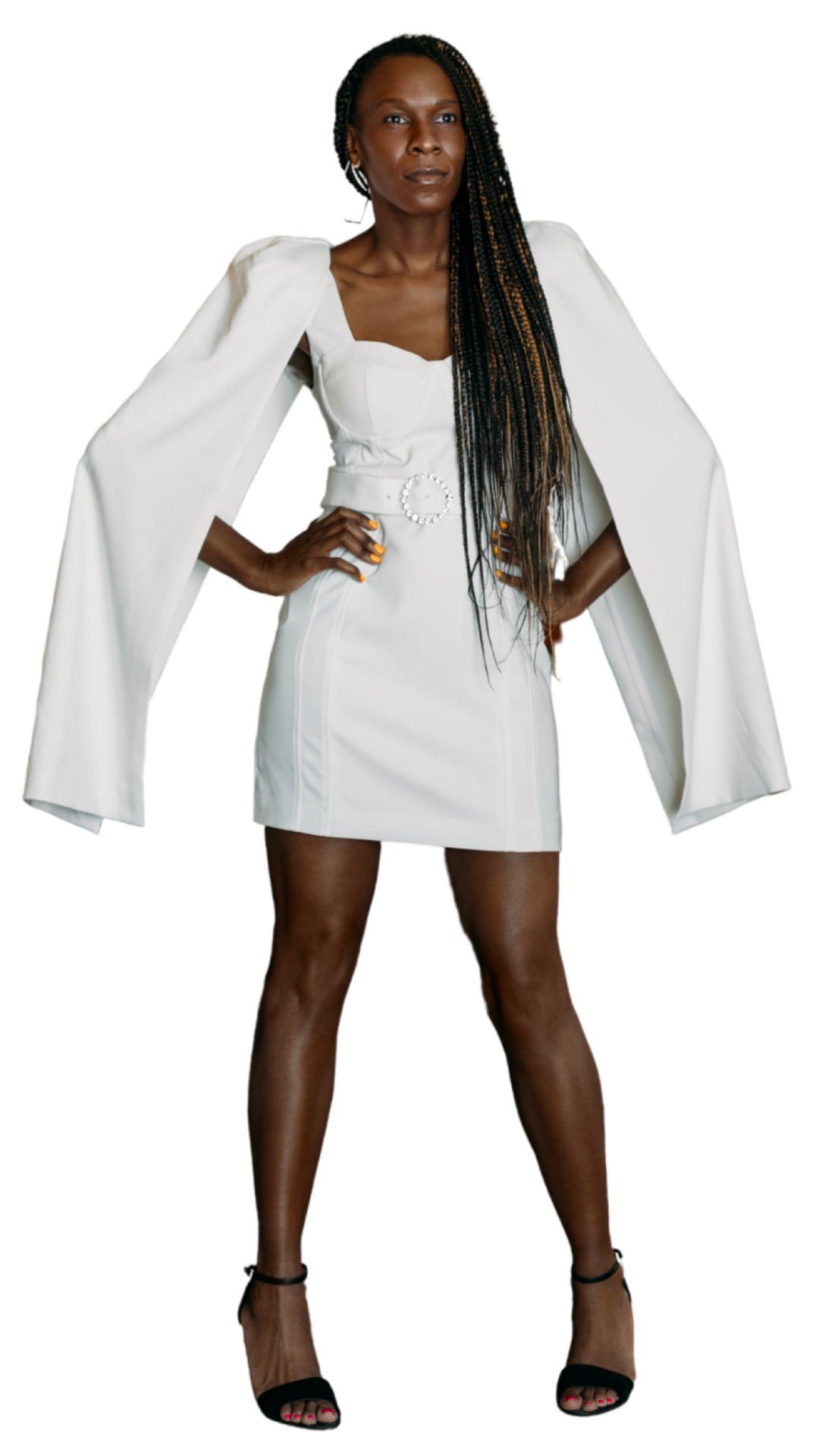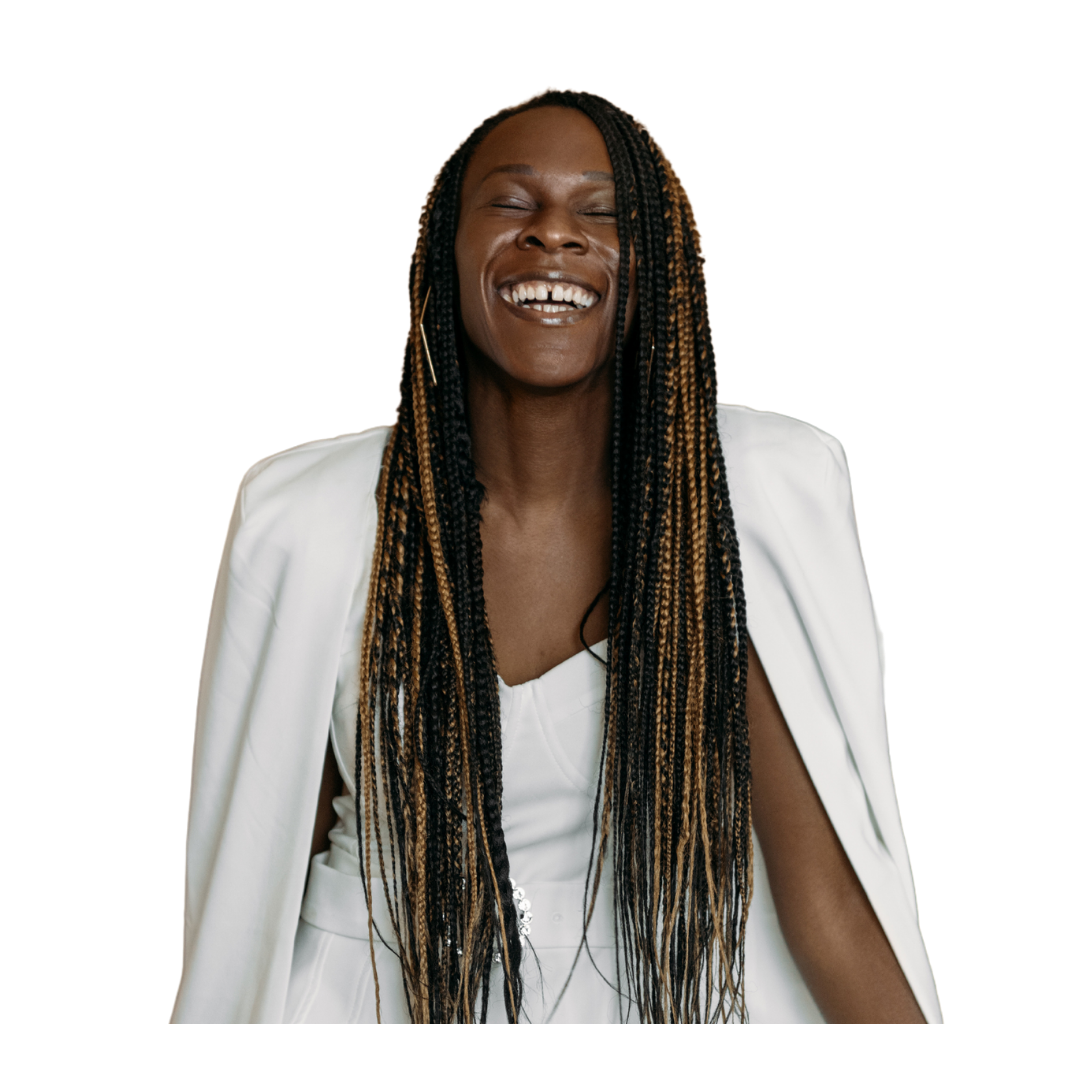 3 weeks 
12 modules 
Q & As
And I'll share with you everything I have learned about creating messaging that actually attracts buyers who want to invest with you even if:
You're not an influencer coach

Don't have a massive audience

Hate selling

Don't know what to post

Spend hours, sometimes even days trying to get your words right

None of that stuff actually matters
I had my first six figure year.
My first multiple six figure year.
And first multiple six figure month before I put my attention on any of the things above and even now there are only one or two of these things that make it into my priorities list.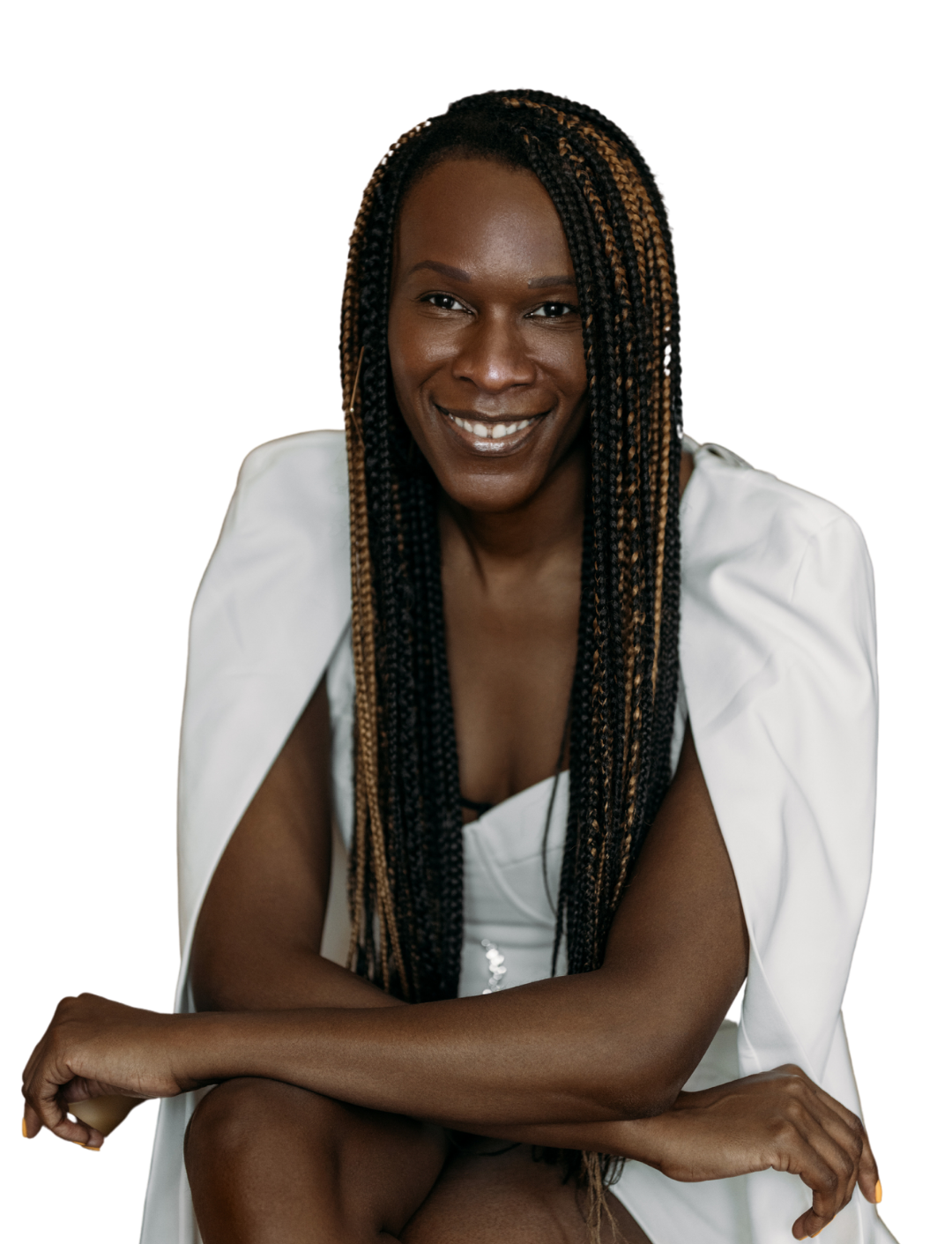 What I got great at BEFORE anyone knew who I was.
Before guest speaking.
Before a Hay House book deal.
I was writing content that magnetised my dream clients
And the interesting thing was the posts that got the most likes were never the posts that got the most enquiries.
Maybe you believe that magnetism is about popularity. I couldn't let this be true for me when I started out because there were too many people doing what I did that were way more popular than me. 
So I made it about something else
Which started with my

energy

and how I learned to share that through my words, so it would

CONNECT

with just the few right people who were

ready to say yes

.
This is how I've closed sales from

£5K to £40K

in the DMs without sales calls.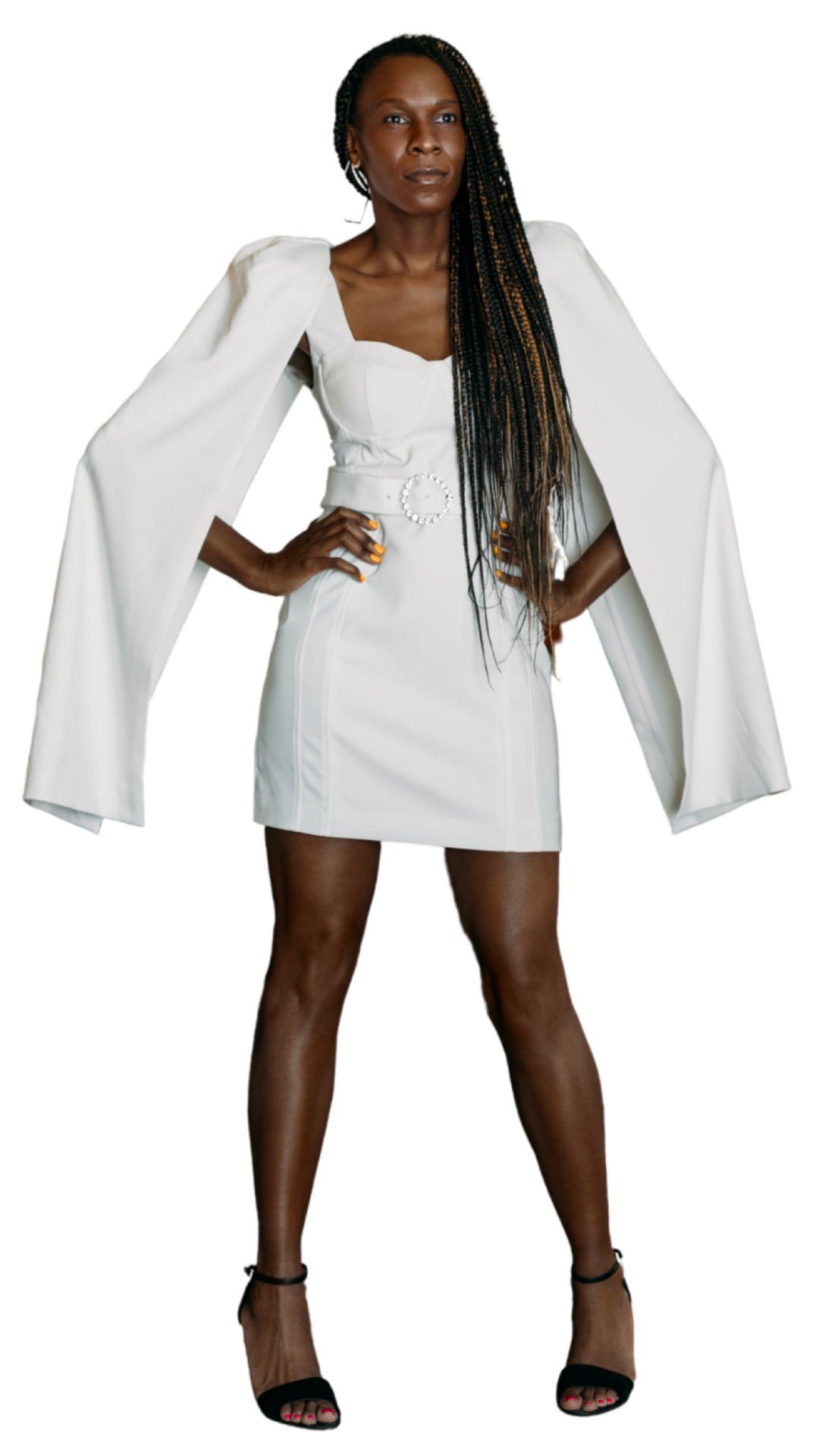 "
I've been working on being open to people applying for my group programme randomly, when I'm not actively launching. I've had a real block around this. But yesterday I got my first one and she said "sign me up already" – no call needed (and my price has gone up, so this is the first one at the new price).
~ Ruth

Stepping into 15K months…

"
Have I just signed up a one to one client for 6-months at high ticket offering of £8k? Ermmmm YES!!! With the clients I have all on payment plans, means I'm seeing 4-figures months!
~ Cleo

"
Celebrating a new £7k DBC client signing up! Whoop whoop! Which brings my month to £8.7k so far! Yay!!! And it's only the 8th of the month! I'm playing how quickly can I get to £15k!!! And help more gorgeous creators!
~ Joanna

Consistent 7K months & No. 1 Amazon Bestseller…

"
I want to celebrate that I make magic where nothing exists.
A $15k VIP Experience is secured and is currently being created after my free, no-graphic, you-gotta-DM-me-to-come, Sovereignty Channelling Session.
More of this please.
~ Lauren

"
The moment you realise rewriting your website, redoing your SEO, creating the selfcare guide that you have been meaning to create for years, was in divine timing. 
I am so bloody proud to read this, it's genuinely made my day, I have a massive grin on my face. Think I may have nailed my message. 

"
I'm only one week in yet I'm sat here tweaking my notes for my hypnobirthing taster session this weekend and I can already apply what I've learned. There's already been a shift in me and I'm managing to articulate things better. So excited to see where this course is going to take me!
~ Rachel

"
WOW what a course. Gamechanger. Thank you Suzy for creating it. You break it all down so wonderfully. Goodbye overwhelm. Hello ease and clarity. Such incredible learnings, insight, and value!!!
~ Kate

£30 sessions to multi 5 figure launch…
This is how my clients get people hopping into their containers before they have even begun their launches. 

This is the power of creating magnetic content and I'm pulling back the curtain on exactly how this works and I am so freaking excited to share what I have learned. 
Creating messaging that magnetizes Millions…
Start date 24th May 

12 modules

3 Q&A calls 

Feedback upgrades

Access until the next live round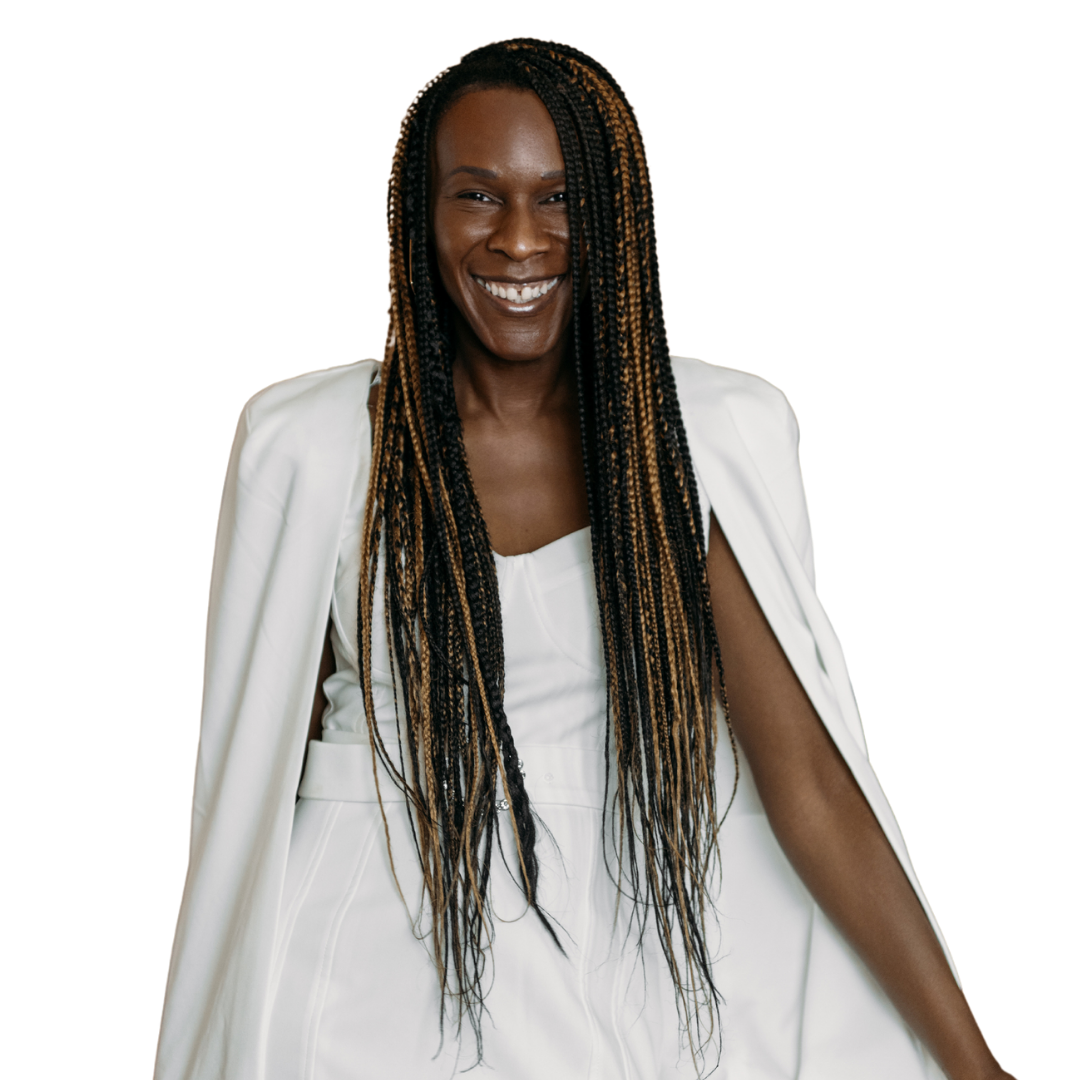 How to activate and infuse your personal magnetism in the words that you write and speak online to connect directly with your dreamboat clients

Heart and Content Activation process

How to avoid the traditional manipulation and persuasion techniques in your content

Soul X Strategy content formula

How to ask for the sale in a way that feels aligned in your content

Niche or not to niche

What it actually means and how to use disruptive messaging in your content

How to use my magnetic messaging structure in your workshops and masterclasses

How to use the magnetic messaging formula whether you're speaking on an instagram story writing a FB post

 
And so much freaking more!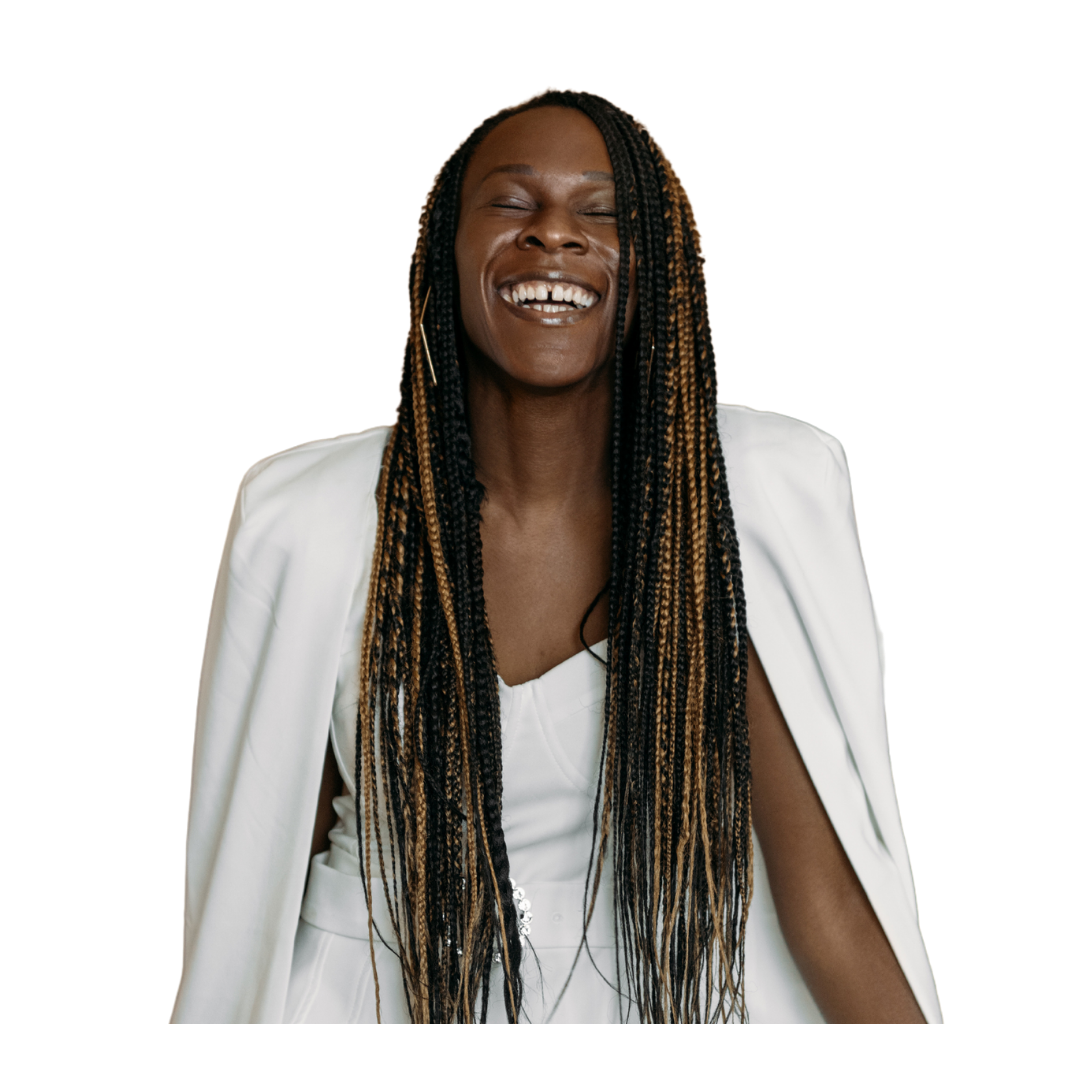 FAITH + ACTION = MIRACLES
FAITH + ACTION = MIRACLES
FAITH + ACTION = MIRACLES
FAITH + ACTION = MIRACLES