For changemakers, coaches, consultants and conscious leaders who already know that
ENERGY IS EVERYTHING.
AND NOW, YOU'RE READY TO BECOME 
AN ENERGY MASTER.
You're in the right place if you…

Still have a dream, a mission or a vision for how you'd like to change the world.

Subconsciously know that part of the biggest piece of the puzzle when it comes to making a difference on the planet today is – having more conscious leaders who HAVE money.

Recognise that this has never been more important than it is today.
Let's be real, there has never been a more challenging time in the collective human history of the world.
What with a never-before-seen pandemic, the wrath of nature with wild bush fires in some parts of the world, marches on governments, followed up with newer waves of COVID-19… 
If you're feeling tired, worn down and confused by the chaos… you're not alone. 

If you're asking yourself the questions:

Is it possible for me to keep on growing in such a situation?

How can I co-create my future, when there is so much uncertainty right now?

Is it realistic – or even fair – to be thinking about how I can put myself in a position where I can earn more money because of #allthethings that are going on in the world, or even in my personal life…


And here's what 2020 and 2021 have taught my most successful clients and me personally…
Life is not going to stop

. 
The craziness keeps on coming on a global scale.
And your life personally, will keep on coming too.

And what I know for sure is this:
It is totally possible to honour what is going on in life, in the world and in your own home.

Which means you can cry. 
You can feel the pain. 
You can feel the fear.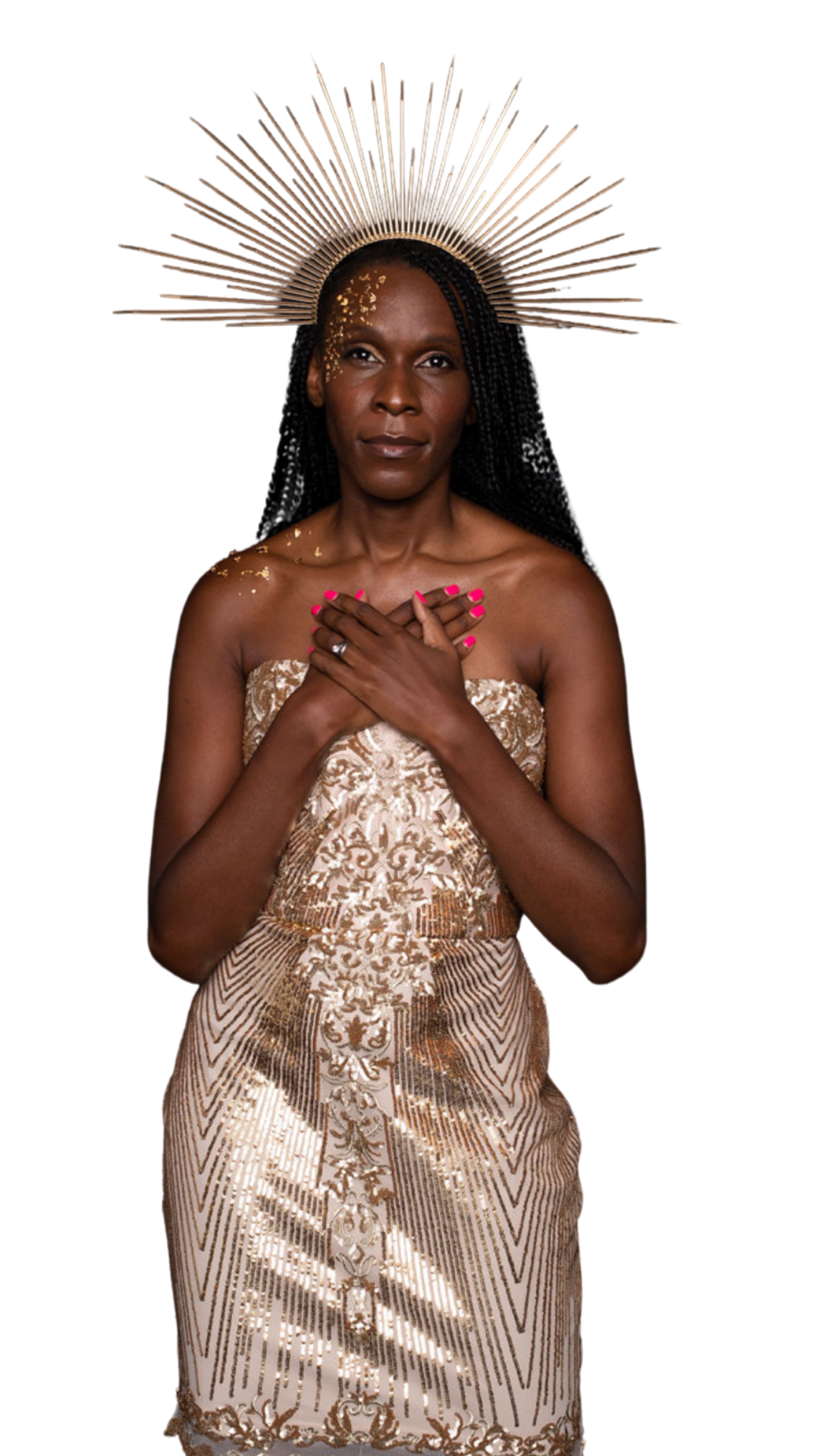 And contrary to popular belief (a.k.a 'good vibes only') you can still hold the frequency of receiving.
You can still amplify your income and your impact.
Without needing to pretend to yourself or the outside world that everything is just peachy…. (even when you only need to hop onto social media or switch on the news to know that it is not)
Why should you listen to me?
How do I know this?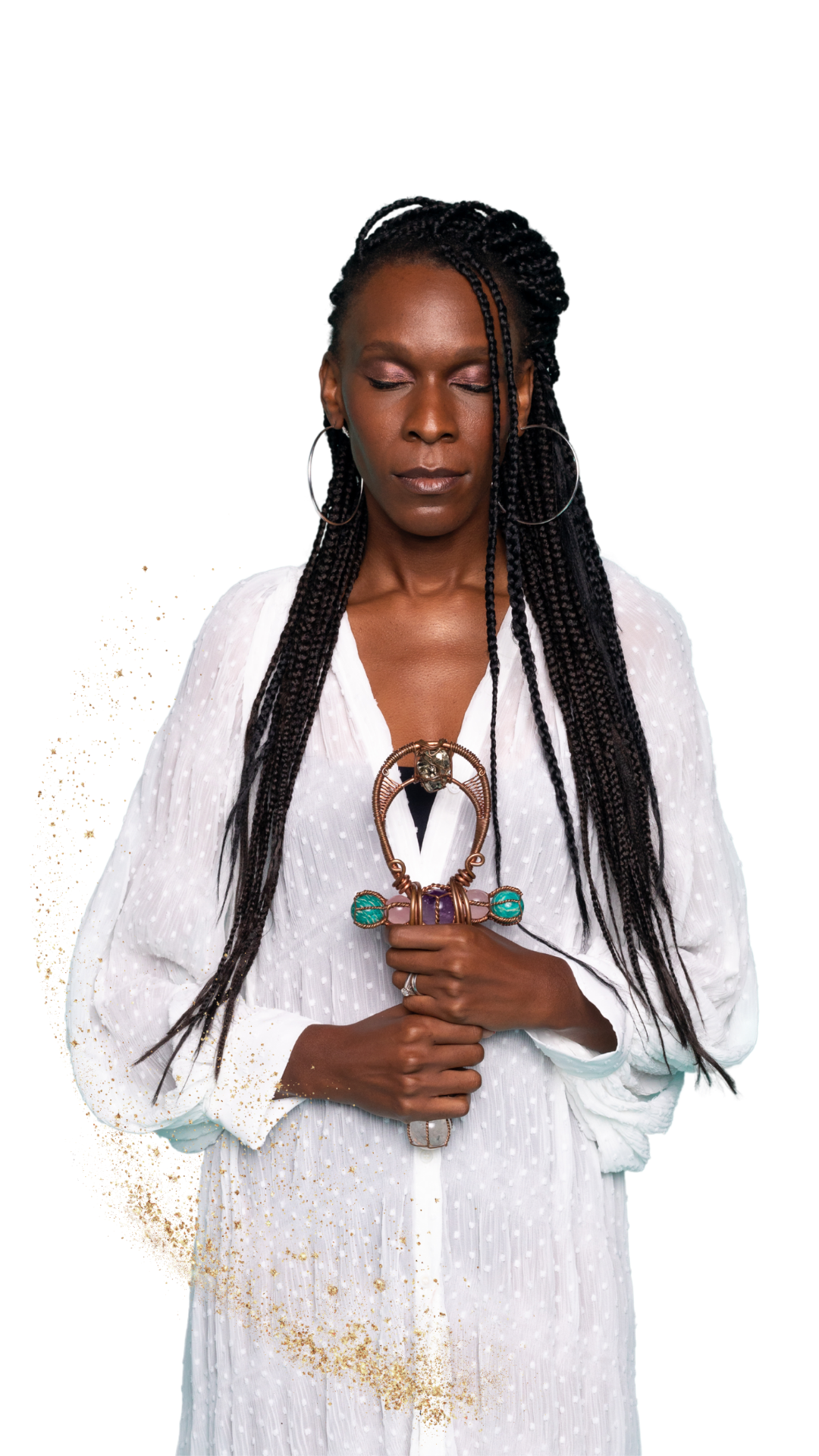 Because whilst so many people hopped, skipped and jumped into 2021, hoping, wishing and anticipating that this year was going to see a return to normality…
I was moving countries three times, with three children, navigating a separation after 15 years of partnership and marriage.
Happy 2021!

And yet, my business has continued to grow at a quantum rate.
August will be the 11th consecutive 6 figure month.
In April, we had our first multiple 6 figure cash received month.
The company has served more clients than it has before.

AND
I have been able to take the time to be with myself and my family during what has been the toughest decision and transition we have had to make as a family.

AND
I have taken the time to really process how much has changed, over the last 20 months and the impact of all those changes…
It has not been all hearts and flowers
AND it doesn't need to be.
Here's what you need to hear

Your voice as a conscious leader has never been more needed.
And your wealth and ability to receive has never been more required.
And if you know and feel that too.
I want to talk to you about your energy in a way that maybe you have never spoken about before.
Not just your energy.
Your power…
Your
Transcendental
Power.
When I look back at the last 18 months and unpick exactly HOW I've been able to keep on growing, evolving and RECEIVING, whilst feeling all the feels  and being. 

THIS is the piece I knew I had to share. 
I'm talking about your ability to master the art of transmuting your energy so that you're not part of the storm of life – but actually operate from the eye of it.
Where you aren't just going through the motions and praying the bad away – but you can witness the swizzles hitting the fan and still maintain the energy of receiving.

You can still earn money…
even when life is hard internally and externally. 
And for those of you who have felt the calling to be one of the change agents that are really going to make a difference in this world… it's paramount that you know HOW to do this.

Because so many times we have been told by the #goodvibesonly brigade that our negative thoughts, feelings and emotions are 'blocking' our receiving and this is NOT helpful.
Because when bad stuff happens we have to be able to deal with how that makes us feel…
Not suppress it or feel guilty about it or fear what we are feeling.


When you tap into your
transcendental power,
you're able to …

Operate at a higher level of impact and a higher level of receiving (make a shedload more money).

Increase your capacity to hold multiple frequencies and vibrations at the same time – which will elevate the relationship you have with money, yourself and every significant relationship in your life.

Become an energy master, so that you are able to honour all of your feelings and emotions, without being consumed by them.

Amplify your magnetism, attracting more soul-led relationships with clients and personally.

Harness Universal intelligence to co-create new ideas at quantum speed.

Release the pressure to appear perfect or have it all figured out.

Release judgement of yourself and others.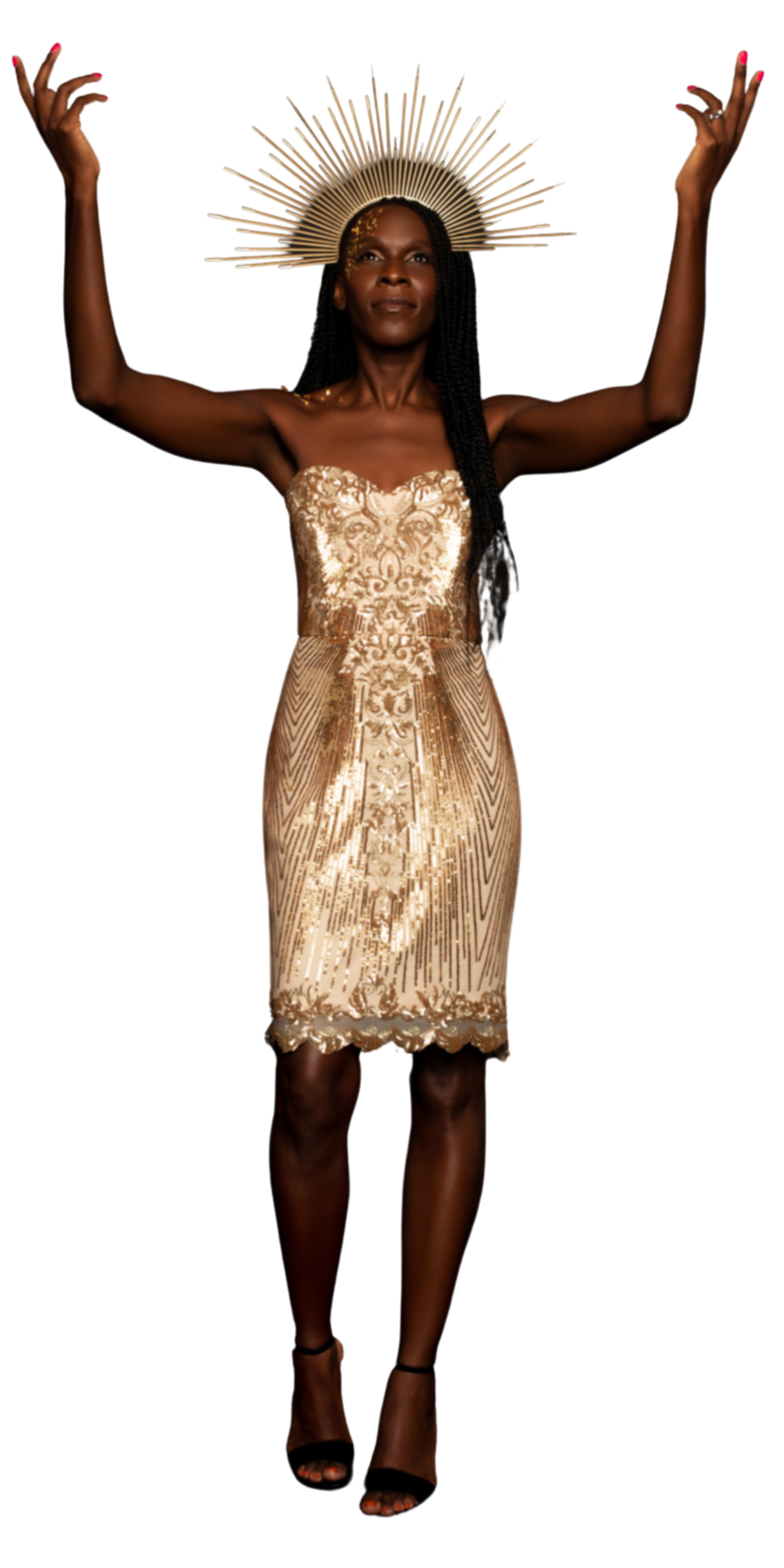 And I will show you
how to unlock this
power through… 

A 12-part monthly workshop, 9 live + 3 recorded ready for instant access, that'll give you the skill set to use your energy in a way that you're able to navigate the 'reality' of life whilst still being able to manifest magic in quantum proportions.

Transcendence is not a linear, paint by numbers program. 
It's your invitation to both play AND expand, with us…


There will be one unique transmission delivered each month for 12 months (3 recorded + 9 live).
The focus of each transmission will be different.
With the underlying theme of how you can increase your capacity to receive more money, more wealth, more freedom –– running throughout the year.

Each session will be 2 hours in length:
1 hour for teaching.
1 hour for coaching and answering your questions about the work and how you can apply it directly into your life.
12 transmissions, 9 live + 3 recorded ready for instant access:
Transmission #1
Connect with who you really are & transform your relationship with money
How I discovered my transcendental power, and how you can, too.
What makes holding the difficult & the easy, the masculine & the feminine, the struggle & the success—the yin & the yang—possible… and how you can find the balance within you so that you can hold both simultaneously.
Why life challenges don't mean you need to stop everything else to face them, and how you can tackle them without needing to be the most powerful human in the world for this process to work.
Transmission #2
A deep dive into Triggers & the Big 4 Emotions
Uncover why the Big 4 Emotions–fear, doubt, guilt, and shame–block you from receiving money & abundance in your life and how you can clear their energies to start receiving again.
Know the truth about triggers: why they affect us so much and what you can do to heal from them when a trigger gets activated in you.
The one thing you need to do every single day to truly become the master of your life and money. 
And learn how you can rewrite the stories around victimising yourself, and take a step into your sovereignty.
Transmission #3
What are you a match for?
Know the simple trick that'll show you the evidence of how skilled you are at consciously creating your life. And how you can continue to create your existence with more intention.
Why there's no such thing as the "right time" and what you can do to call in the people and the money that you desire in your business.
Revisit the real meaning of "entitlement", how it can impact (and change) your belief system (for the better), and how being intentional plays a huge role in your journey from lack to abundance.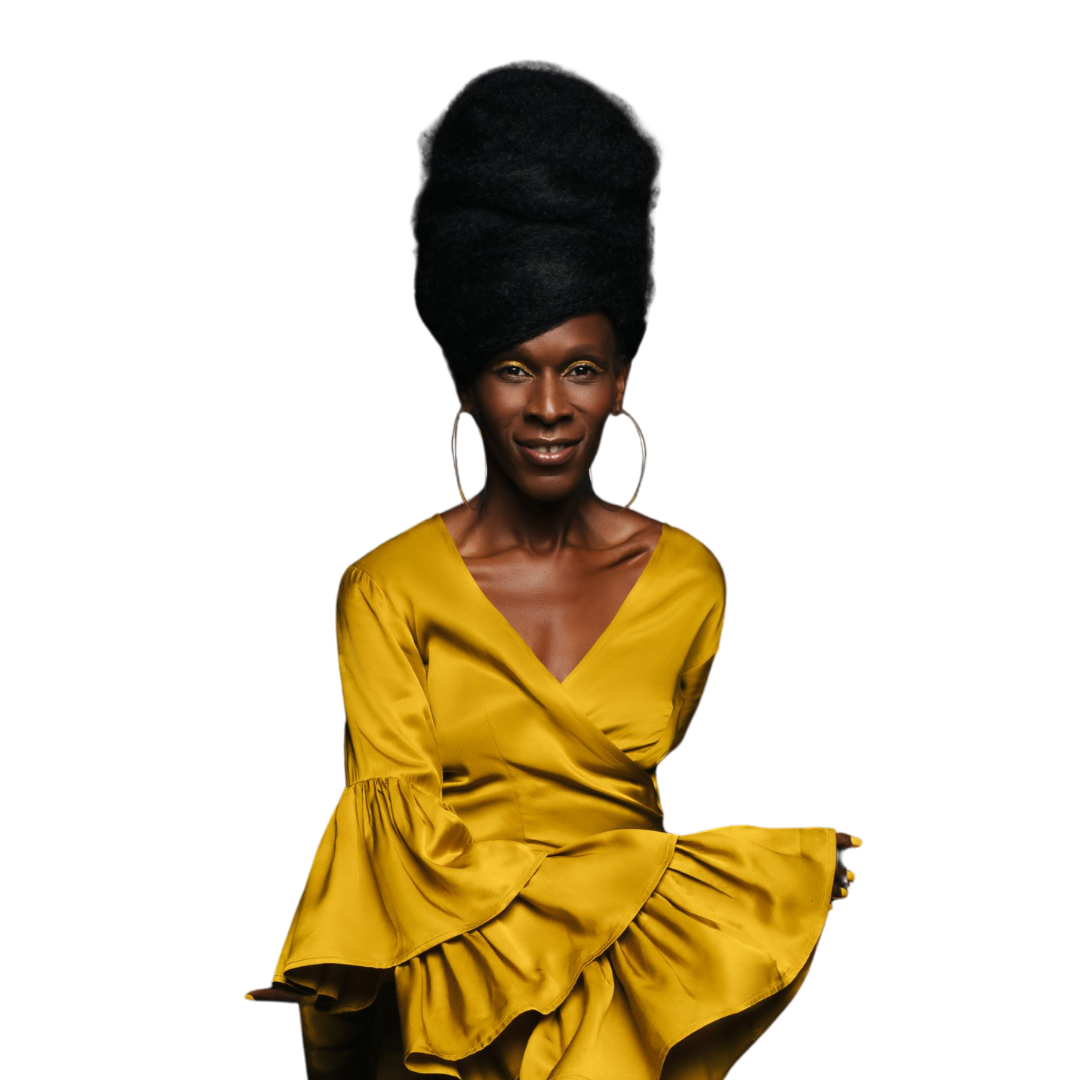 By attending Transcendence Workshops…

You'll be saying yes to participating in continuous expansion of your wealth frequency. 

Putting yourself into an environment where doubling and tripling your income is the standard. 

Becoming a master of your energy so you are still able to receive even when life is hitting you with curveballs. 

Understanding how to finally release the pressure, whilst still embodying the frequency of expectation. 
The next live session is on 
15th December, 2021.

What will we
be covering?
We will be digging deep into
The capacity to hold duality.

Expanding your vision in alignment with the Inevitability ladder.

Working with the energy of expectation and disappointment simultaneously.

Using Essence Connection and release work to increase your wealth container.

Connecting to the quantum field.

Working the chakra system.

Reimagining everything you knew about working with the energy of trust.

Mastering the law of polarity.

The Solself Leadership Paradigm.

How to be the model not the mirror in your life and business.

How to manage yourself and still receive in a crisis.

Activating magician energy, increasing your magnetism across all areas of your life.

Become a master of holding and expanding your energy without dominating the space that you're in.

I want to give you a heads up that prices are only going to increase from here.
As we still haven't started yet, this is a "thank you for trusting me" price:
You can pay in an instalment plan. (A monthly subscription, cancel at any time)
I'm making sure the investment is low because I want everyone to win.
Nobody should miss out on manifesting their goals because this key feels financially out-of-reach.

If you've already realised the impact holding Transcendence is going to have in your life and want to pay for all 12 sessions upfront, you can join for £3333 + VAT
(Absolutely the most cost effective way to join us now)
For those who want to go even deeper, you can upgrade to VIP and get personalised coaching in a group Voxer.
This is easily the most cost-effective method to work directly with me.


With the power of Transcendence, you'll master your energy in a way that you'll be able to deal with the most challenging times whilst still being in receiving mode. 
And in the process, you'll become the master manifestor you were always meant to be.

"
This is some kind of voodoo. Lol! This may seem small. But it's a big win for me and I'm feeling all kinds of worthiness I haven't experienced before. I called in £1350 in 3 days. That's more than what I earned last month.
Nova Reid
"
Thank you for shining a light on how we can ask and receive when we CHOOSE to ALLOW. I feel so good. I feel so ME. And yes, this is allowing me to give and receive all sorts of abundance, including financial. 💚
Aine Homer
"
When I came in (The Freedom Experience) I was just about hitting 5K months. By January I think I'd had my first 10K month. And what's really beautiful is, since then I've consistently had 10 to 12K months. And I'm now at the stage where I'm looking into turning what once was a kind of solopreneur business into an agency.
Polly Lavarello
"
I'm having a ball and thanks so much for all you give, your calm and guidance. We have 11 in SS which is 24.5K and the YTT balances that came in last month were 16.5K so TOTAL 41K plus 2K classes. Wonderfully abundant and more please.
Dory Daya Walker
"
I am about to close the cart for my program (supposedly closing on the 20th) because right now I have 16 women confirmed… a launch of 76K USD!!!!! So celebration definitely……..thank you for your support!!! And yes.. definitely I need to process that in one week I made 76K USD (I was ready haha) and that probably it will increase by the end of the week (and I haven't sold the private program yet!)
Mar Talanquer
If there's an investment
you shouldn't hesitate
on – it's this one.
Because even if you feel like you're already investing a lot of money in your growth – remember Transcendence is what is going to give you the ability to pull it all together.
It'll give you the extraordinary potential to hold multiple frequencies and vibrations – elevating your relationship with yourself, your loved ones and money.

You'll be able to honour all of your feelings and emotions instead of being consumed by them.
Your magnetism will increase multiple times and you'll be able to attract more soul-led relationships in your personal & professional life.

With Transcendence, you'll finally become an Energy Master.


When you sign up…
When you sign up for as little as £444 + VAT (monthly instalment, cancel at anytime) or pay upfront for the year at £3333 + VAT, you're opening the door to receiving…

The tools and the mindset shifts I've used over the last six months, that led me to have having my biggest months in business, whilst navigating some of the toughest experiences I have had to manage in recent years

My proven methods of quantum leaping in my life and business.

A one-hour Q&A session where you can get any and all of your doubts cleared.

Session recordings

Personalised coaching in a group Voxer (VIP only).
All you have to do to reserve your seat today is to pick which investment you want to make and click the 'Join Now' button below.
Once you've done so, you'll be taken to the Transcendence secure checkout page where all you have to do is enter your details and complete your investment today.


Sign Up
The next workshop  is 15 December 2021 with Transmission 1, 2 & 3 ready for instant access in the membership site.

I cannot wait to work with you and watch you unlock your transcendental power! 
All my love, Suzy Ashworth

P.S. You're getting access to something that's worth thousands of pounds, but is available at a really low investment because I truly want everyone to be able to afford this program, and experience huge wins.
All you have to do to choose to tap into your transcendent power.
Come to the next session on 15th December, 2021 and realise your magic.
Frequently Asked
Questions
1. Can I book for a future date instead?
Currently, you can sign up today, get access to transmission 1, 2 & 3 and pay with a subscription to access the session on 15th December, 2021 and for the entire season till August 2022.
We highly recommend booking the PIF season ticket of 12 sessions. It's the best value for money right now, and will help you truly master transcendence quicker.
2. If I buy a ticket now at £444 + VAT, will future tickets be available to me at the same rate?
When you sign up for £444 + VAT you are signing up for a subscription (you can cancel at anytime) so yes you will pay £444 + VAT per month. However if you cancel and then decide to sign up again you will pay the increased rate. As mentioned above, getting season tickets is the best and most cost-effective investment for Transcendence right now.
3.  I'm a member of The Freedom Experience, do I still need to buy a ticket?
Transcendence sessions are complimentary for all current members of The Freedom Experience and Freedom Founders. All other students have to purchase a ticket to attend.