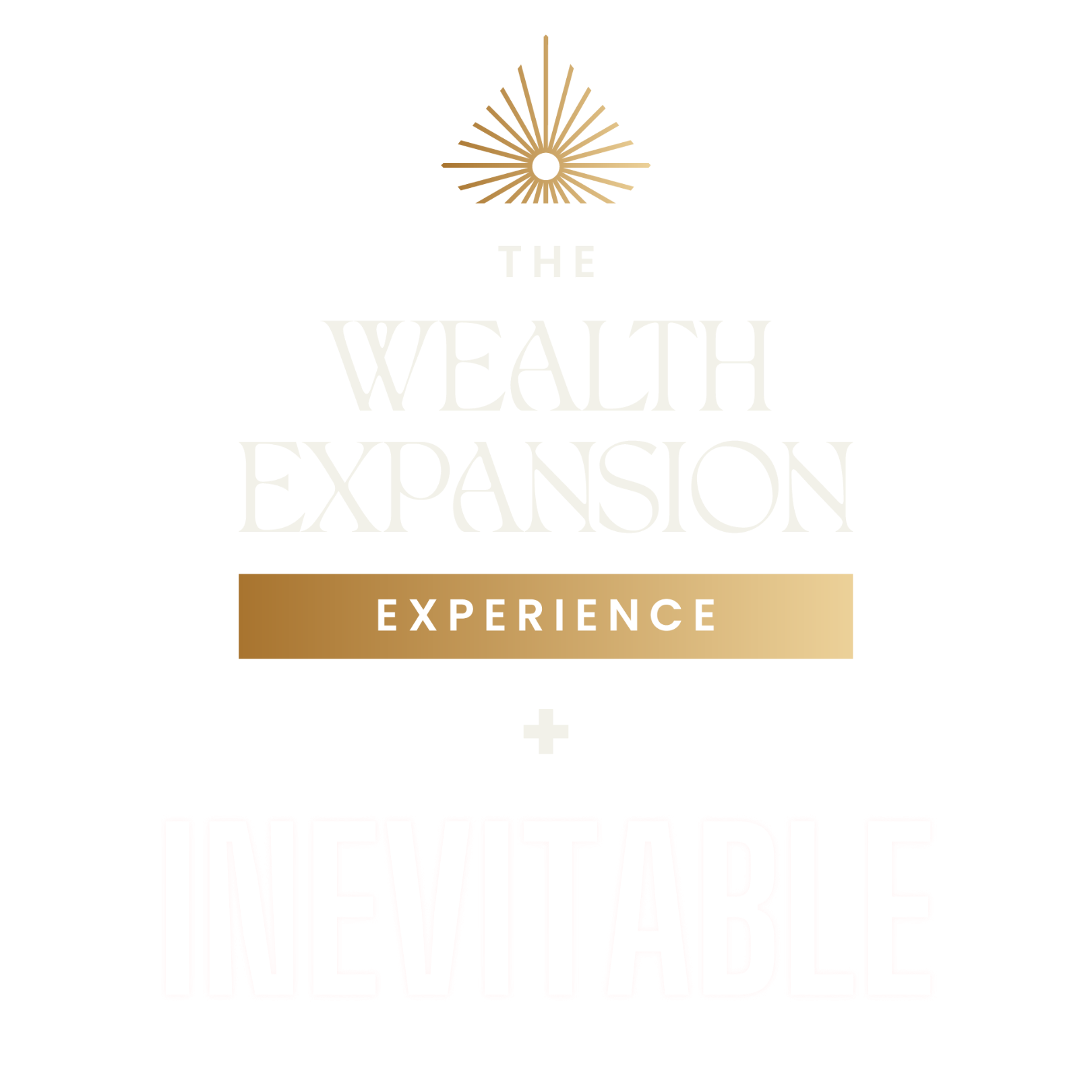 We are so delighted to have you here, and are beyond excited to kick off Weath Expansion Week.
AND for the first time ever unveil the brand new Suzy Ashworth Progam "Inevitable" 
And we understand that inboxes can get murky (no judgement here if you don't play the inbox zero game!), groups can get chatty and busy, so we have created this space for all of the important pieces of what you are about to experience.
Here, you will find:
The group details

Your digital experience agenda

Your welcome call booking link 

Your #teamsuzy contacts for when you need us

How to get the most from Wealth Experience 

Details for your Inevitable access
The Group Details

First things first, you need to make sure you are in here with us…
JOIN THE FACEBOOK GROUP HERE
You will be joining the calls via Zoom but when you need to ask something or celebrate something then this is the place you need to be. 
Wealth Expansion is so much more than the calls, it is the community, it is the sense of working together it is the magic of people believing and doing together. 
See ya in there, and don't forget to post your welcome video on Friday!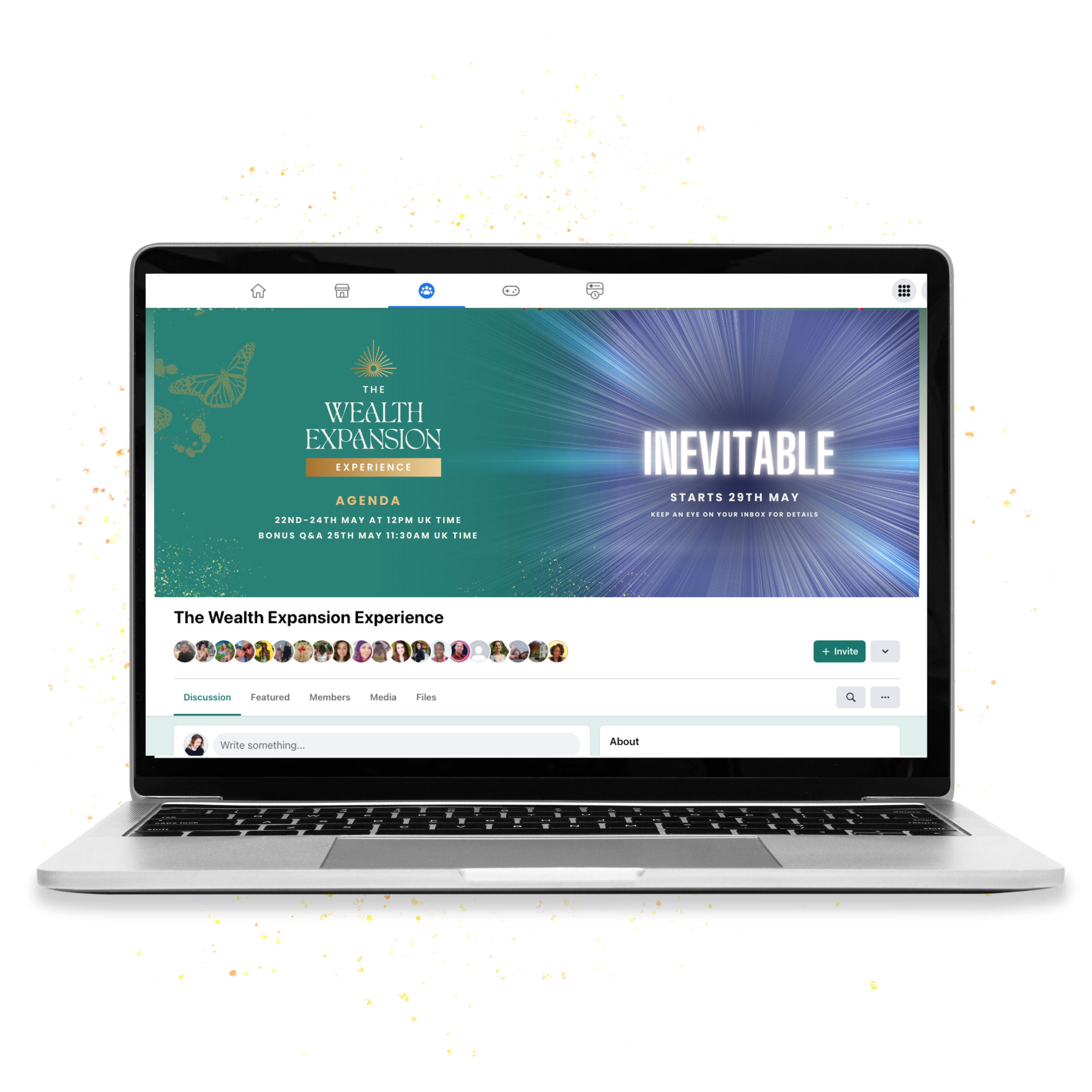 Your Digital Experience Agenda 
This is where you can find a direct link to your sessions. Of course you will receive the recordings but the real magic is in joining us live so please give yourself (and us!) the gift of showing up live.
JOIN THE ZOOM FOR EACH DAY HERE
Meeting ID: 885 2110 5567
Passcode: wealth
PLUS, if you are a VIP then you will have a daily Hot Seats session at 1:30pm UK time after the 3 main sessions. You will be emailed your zoom link to join.
This is your chance to ask me your most burning questions… nothing held back!
ADD THE CALENDAR & CONVERT TIMEZONES
DAY 1
Monday 22nd May 2023, 12pm UK time
On Day 1 you're going to learn HOW to surpass and extend your current level of wealth with hands-on, life-long tools & tips to set you off and sidestep all of those annoying money resistance traps that trip us up.
VIP Hot Seats 1:30pm UK time (link in email)
DAY 2
Tuesday 23rd May 2023, 12pm UK time
On Day 2 you'll receive your next-level wealth liberation activation. Prepare to unleash!
VIP Hot Seats 1:30pm UK time (link in email)
DAY 3
Wednesday 24th May 2023, 12pm UK time
On Day 3 you'll use my vision casting tool to activate the deepest level of embodiment of the version of you that is living from a place of freedom, wealth and wonder at all that you are creating.
VIP Hot Seats 1:30pm UK time (link in email)
DAY 4
Thursday 25th May 2023, 11:30 UK time
BONUS Q&A Session 
SUBMIT YOUR QUESTIONS HERE
Your Welcome Call Booking Link
#teamsuzy are here for you throughout the entire Wealth Expansion Week. These are my hand picked people, I wouldn't trust anyone else to guide you, hold you and when necessary give you a little nudge along the way! 
They are your cheerleaders and your support system while you are here. 
To get started book your call by clicking here…
BOOK YOUR WELCOME CALL HERE
If you're already thinking you don't have time DO NOT. These calls are short and very sweet and designed to help you make the most of the time you have with us. Remember a big part of Wealth Expansion is the team, so don't skip this part.
We can't wait to meet you!
Your #teamsuzy contacts for when you need us:
Lucy

Sesh

Leah

Tech / Any other support please email and Sophie & Katie will get back to you.
How to get the most from The Wealth Expansion 
BE PRESENT
Show up FULLY. The biggest gift you can give yourself is to be completely and totally "in the room" with me. Get the phone on, do not disturb, close any tabs you don't need and if necessary bribe your family! Treat this experience with the importance you deserve, as if you were here in person. 
TO BE EARLY IS TO BE ON TIME
We recommended joining before we start, sounds basic I know but tech snafus happen and we'd hate for you to miss out or join us in a rush or a panic. 
BE AWARE
You will be automatically muted but incase of any problems with this please be aware of your mic and or webcam. If 2020 taught us nothing more, it taught us to BEWARE of your camera!
USE #TEAMSUZY
Don't stay stuck or lost, whatever the issue we are here to help, reach out in DMs or in the group and we will be able to support you
BE KIND 
Basic, but always bears repeating. If someone posts a question or concern, be kind. Be thoughtful and be mindful of that person's experience
LOOK AFTER YOU
Don't get so caught up that you forget the basics! Have your water and snacks on hand so that your brain is running on optimal
PARTICIPATE AS MUCH AS YOU CAN
When we ask you to do an exercise DO IT! Everything that is in here, I mean Every.Damn.Thing. Is in here with purpose and intention. 
If you would love to increase your number of entries you can download the 'I am so excited' graphic below and share this before we open up the Facebook group on Friday and you will be entered into the draw three extra times!
DOWNLOAD THE GRAPHIC HERE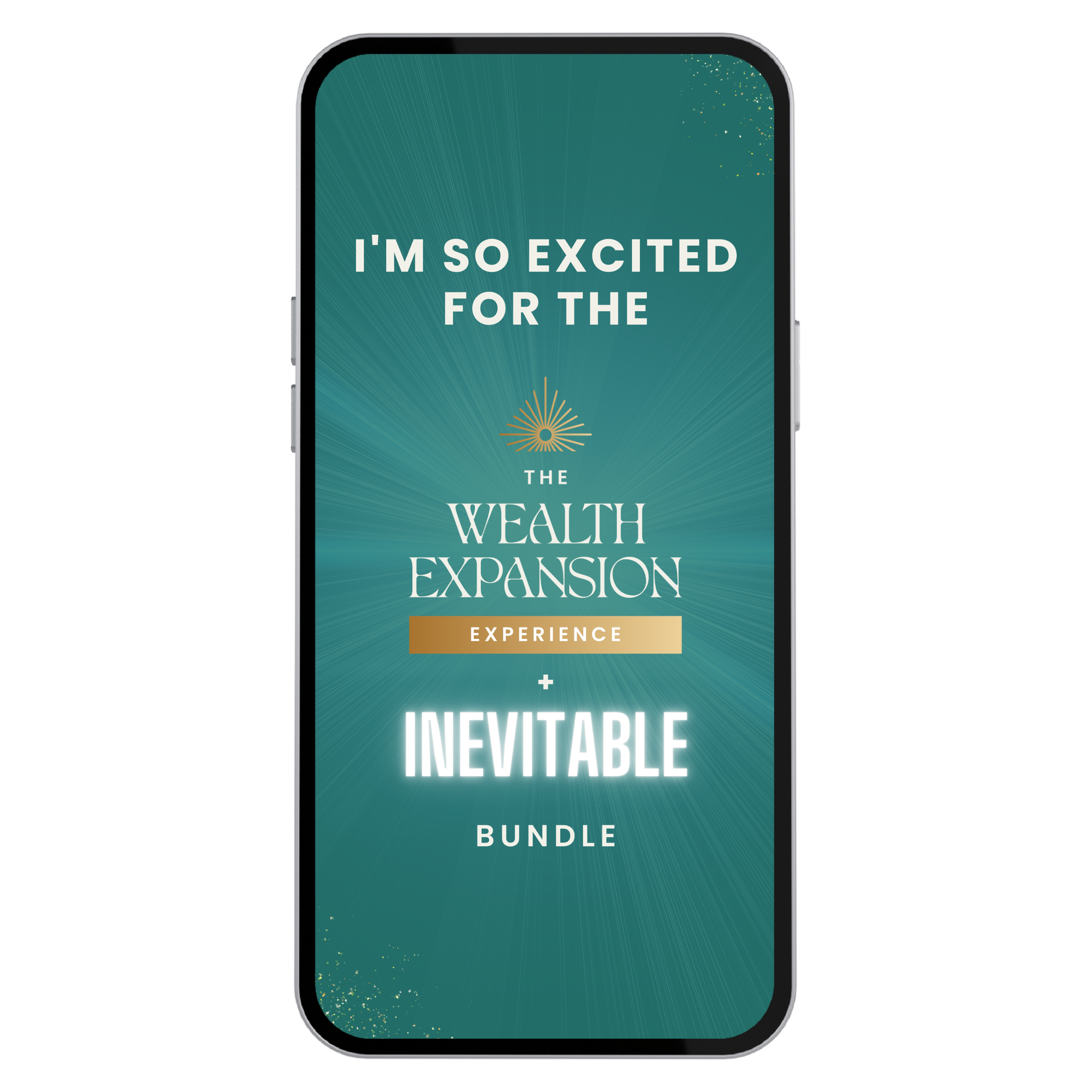 Details for your Inevitable access 
As you have paid for Wealth Expansion you get bonus access to Inevitable.
You will be added to a call calendar and get an email with all the dates so keep an eye on your inbox.
Module one starts on 29th May! 
FAITH + ACTION = MIRACLES