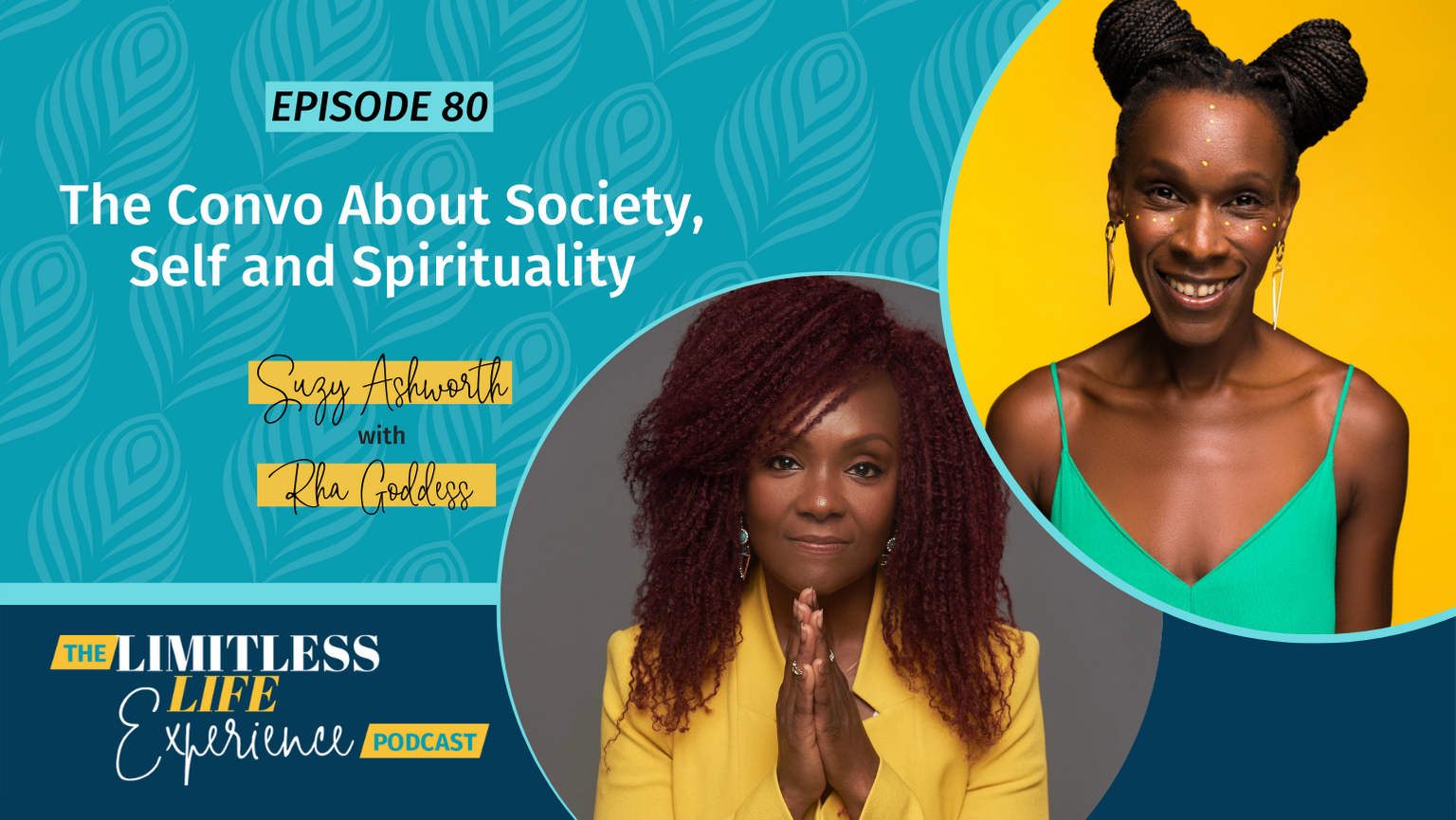 Hello again lovely people! This time around we have a truly wonderful and wise guest whose name alone makes us think of a great beam of light- Rha Goddess!
Rha Goddess is the entrepreneurial soul coach behind hundreds of breakthrough changemakers, cultural visionaries and social entrepreneurs. From multiple NY Times Bestsellers to multi-million dollar social enterprises, Rha's unique methodology has empowered a new generation of conscious entrepreneurs to stay true, get paid, and do good.
Rha's work has focused on issues of racial justice and equality, electoral politics, offender aid and restoration, mental health and youth and women's empowerment and contributed to initiatives that have impacted millions of lives. Her work has been featured in Time Magazine, Ms Magazine, Variety, Essence, the Source, Redbook, Forbes, Fast Company and the Chicago Tribune, among others.
As CEO of Move The Crowd, Rha is galvanizing a movement of 3 Million entrepreneurs dedicated to re-imagining "work" as a vehicle for creative expression, financial freedom and societal transformation.
Rha's book, The Calling (St. Martin's Press) leverages her unique methodology into a step by step blueprint for finding your purpose and making your most profitable contribution.
In this episode, Rha Goddess talks about the three fundamental Concerns in modern society and how they shape our lives and perception of the self, her personal mantras and practices to keep a devoted lifestyle, and the importance of a spiritual and divine connection to ourselves and what we do…
I have learned a lot this episode, and so can you, so go ahead and take a listen!
Highlights
[03.05] how Rha got her name
[06.30] The foundations of Rha's beliefs
[26.04] The damage being done by hollow based consumption
[31.45] Our inner work and wealth
[37.44] The story about not enoughness
[44.33] The benefit of the sacred pause we have been given
[51.50] Where to find Rha Goddess
Quotes

"We have to tap into a different source. We have to redefine power. We have to redefine what it means to be resourceful."
"I think the most revolutionary thing that any of us can do right now, is protect our enthusiasm, is stand for our joy, is fight for our happiness and fulfilment."
"People want more meaning whether they've been incredibly successful or whether they've struggled all their life. They want a greater sense of fulfilment. They want a deeper sense of connection to themselves."
"And all of us don't necessarily want a Maserati. Some of us do just want to be able to feed our children. Some of us just want clothes on our backs."
"Dharma: your true nature expressed as your highest contribution."
Links of interest

Share and review the podcast

My goal is 100 reviews in just 6 months. Can you help me? Each month until December 2020, there will be a draw and everyone who leaves a review will be in with a chance of winning a 30-minute laser coaching session with me. So if you want to get a sample of what I do with my clients and see what we can achieve in half an hour, leave me a review on iTunes. You can do that by clicking here. Thank you so much!
You can read the transcript here.
Faith + Action = Miracles