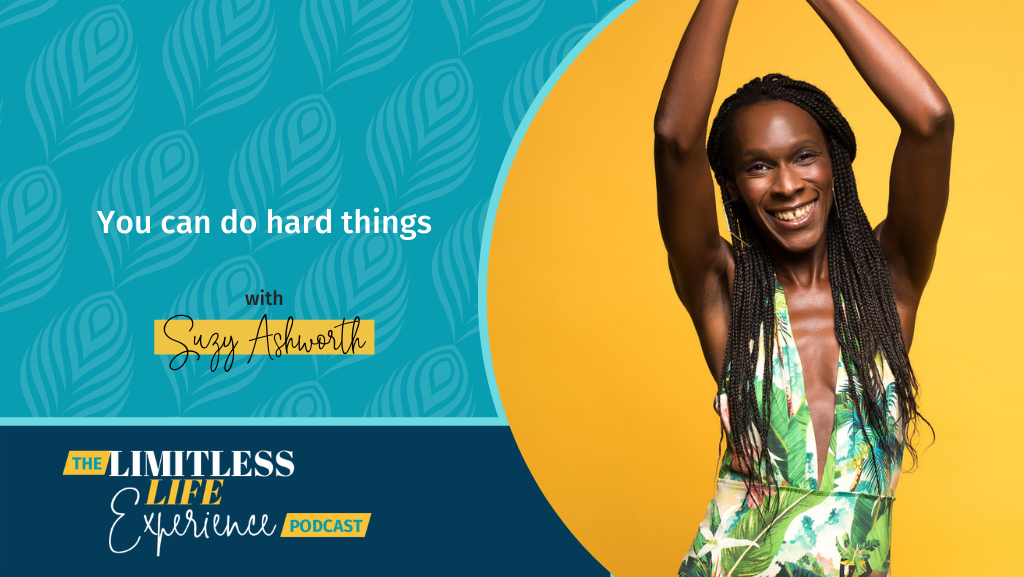 Hey beautiful souls, welcome to another episode of the Limitless Life Podcast
This episode is all about what to do when you feel like you're having a really hard time. When there is something that feels insurmountable in your life.
See I KNOW you can do this thing. Even if you don't believe it yet, listen in and you'll see what I mean. Because  you absolutely CAN do hard things.
So dive in and, remember Faith and Action = Miracles
Highlights

[01:50] One powerful sentence
[03:54] Reflect on your past experiences
Quotes

"Your mind is playing that game of 'you're not capable', I want to call bullshit on that story."
"Do you applaud that version of you that had the capacity to get through it?"
"You can choose to keep expanding and evolving and moving into the energy of thriving."
Links

You can read the transcript here.
Faith + Action = Miracles