10 reasons why you need to go on a retreat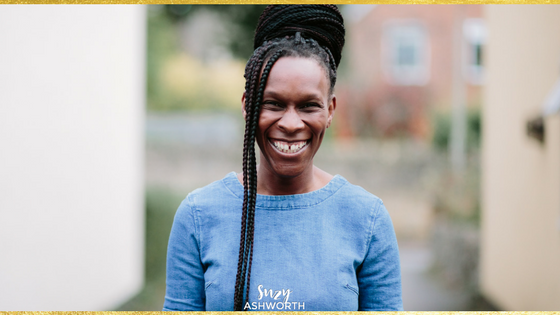 There's one thing I notice every time I run a retreat – it's amazing how many of my clients flinch at the idea of spending 4 or 5 days away. Away from their homes. Away from their families. And *gasp* away from their businesses.
It freaks the hell out of people.
I actually refused to run retreats for years… and it's one of the few regrets I have. Especially now that I know the true transformations my clients can make after dipping their toes into "time out" for grown-ups.
I should have started hosting these bad boys a long time ago.
But let me just say… now is NOT the time for everyone to go on a retreat.
Say what? Yes, you heard that correctly.
If you are someone who is not prepared to unplug for a few days…
If you are someone who doesn't appreciate that professional growth is inextricably linked to personal development…
If you don't believe in miracles…
My retreats are not for you.
Choosing whether to make that trip or not can feel huge, particularly if you've never really taken a big chunk of time away from your "real life" in order to focus on personal and professional development. Even if we've worked together before, and you've already had some sort of life-changing experience with me, it's not a "no brainer" decision.
If you're right there on the fence, dithering about whether to finally take that plunge, I want you to keep reading.
I've put together 10 prompts to help you figure out whether your time is now, whether today is the day you need to start accelerating your business and your growth…
Are you ready? Then let's begin.
1.
You've spent the past two or three years working in your business… but you've never really stepped back and taken time away to plan and strategize how you can take your business to the next level.
2.
Hand on heart, the idea of taking time off from your work freaks you the hell out.
I get it. I've been there… but here's the thing – when you take time out, you create space. And that space is where the creativity, the fresh ideas and the new ways of thinking come in. The magic happens in that space.
3.
You feel like your business goes two steps forward and three steps back. You've plateaued.
I've just come off the back of my first six-figure quarter, so I can tell you categorically that it is possible for you to grow at the rate you desire… but in order to do that, you have to be willing to focus on the inner work as well as the outer work.
4.
You feel so overwhelmed.
But here's the thing… when you spend every day juggling 8 plates and hopping between 11 tabs, while trying to keep your shit together and function as a human… it's impossible NOT to feel overwhelmed.
To shake these feelings, you really need to get some perspective on what needs to happen for you to move forward and create a PLAN that is going to help you create the life you desire. Time away might just be the thing you need.
5.
You're surrounded by people who don't "get it".  
One of the most powerful things I've done for my business is to surround myself with like minded leaders who share my values and share my drive to create both impact and income. If you can choose mentors who walk the walk and put yourself in an environment that facilitates the growth of your mind and your business, you'll see big change.
6.
Your life and business are going fine/good/great but you know there's more.
More that you could be creating. More people you could be impacting. More exciting opportunities you could be taking on. If this is you, it sounds like you need a bit of guidance to turbo charge that growth and get you to the next step.
7.
You're tired. Really tired.
Your mind never stops spinning that racing roundabout of thoughts. You have a million and one ideas that you're trying to execute right now and it's exhausting. Oh, and even though you never stop, you're not creating the income or life presence that you desire.
Having an outsider come in and point out where you can strip things back, cut things loose and reallocate your focus could change everything.
8.
You've been experimenting with mindset and doing the 'inner work' but you only get so far before you fall back into old habits.
You know, those familiar saboteurs holding you back from stepping into your fullest potential. You know that mindset work is just as important as the practical stuff, but you feel stuck when it comes to taking that part of your development to a level that's going to make a real and rapid difference.
9.
You can't let go.
Less = More. One of the biggest lessons I've learned over the last twelve months is that in order to create more money, more impact, and attract more clients I have to let stuff go.
Let go of the busy.
There is no better way to take on the lesson of doing less in your business than by literally stepping away from it.
10.
You seem to have forgotten that being well taken care of is actually something you deserve…
Looking after yourself (emotionally and physically) should be a priority. Eating beautifully prepared food that nourishes your body, or hearing stories that nourish your mind is something that you should have.
Your soul is crying out for a little bit of love… and I want to leave you with this though: growing a healthy, thriving business is a side effect of being in a space where you feel nurtured.
Do any of these sound like you?
If you're thinking, "Suzy, you are speaking my language!" and you'd like to know more about how you can take some time out to focus on stepping into the next stage of impact and income…
If you've simply been waiting for permission to dive in and focus on accelerating your abundance (and your attitude)…
If now is your time…
Click here to apply for the Abundance Accelerator retreat, taking place 4th – 8th May.