5 Mindset Blocks You Need to Bust to Build the Business and Life of Your Dreams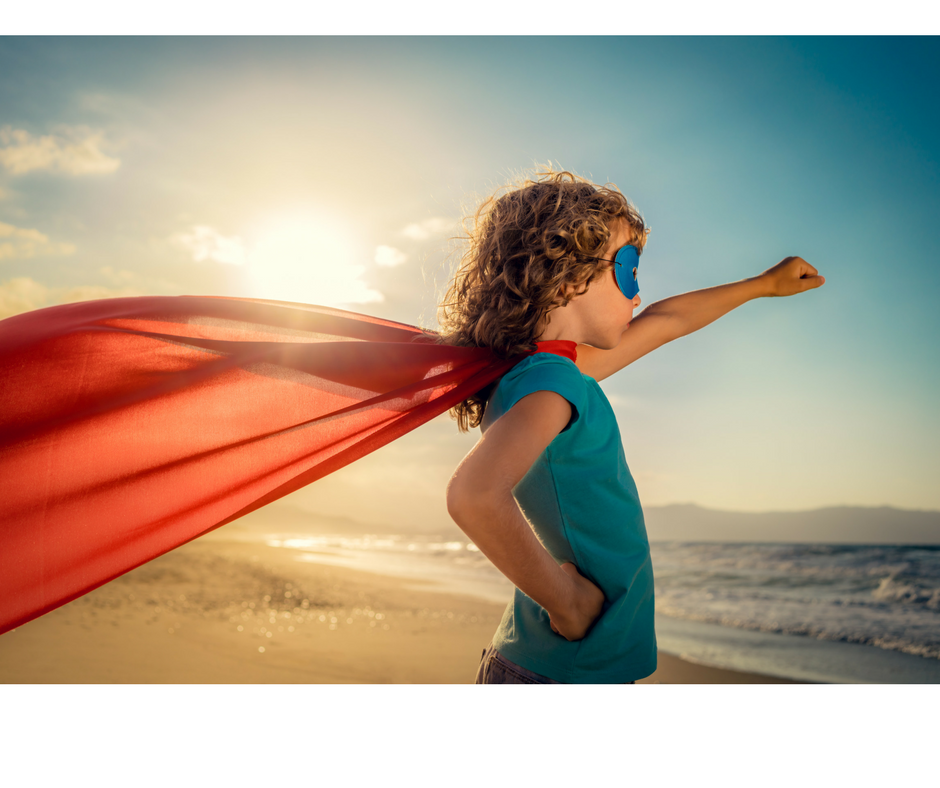 If you desire a to build a business and a life that lights you up, but are yet to manifest that into your reality, I'm willing to bet serious money on the fact you're not using Pareto's rule. Never heard of it? You might be more familiar with the more commonly used 80/20 rule?
The rule states 80% of an effect comes from 20% of the input. When it comes to building your business the thing that so many entrepreneurs get wrong is that 80% of their time is focused on the actions and trying to work out the HOW. Whereas any 6-figure plus business owner will tell you, that in order to make any financial leap in your business, it's not what you do that makes the difference it's how you feel. Yep. That's what I said, it's about cultivating the mindset of a person who is already operating at a higher level, WITHOUT doing double the work. So, whether you're looking to earn £1K, £2K, £5 or £10K a month and if you're not doing that yet. Here are 5 mindset blocks you need to bust in order to move up to the next level.
The fear of not being good enough
Okay, I get it, this isn't the first time you've heard you're amazing. You are the light and deserve abundance, wealth, ideal clients and the partner of your dreams to be raining down on you. You think positively (some of the time), you affirm, you journal, you might even meditate but still, you're not feeling good enough.
So, what's getting in the way?
You still act in a way that shouts from the rooftops, that deep down, you do not believe you're good enough.
Solution:
Imagine how differently your life would be if you knew you were good enough. How would you act towards your children? How would you serve your community? How would you show up for the one perfect client who needs to hear your message in your own unique way?
If you need to build your confidence as you look to elevate your life and your business download my FREE Shift Your Consciousness and Create Magic Mp3.
Fear of visibility
If you are the type of person who has spent a lifetime; playing small for fear of outshining a sibling, being told to "Ssh" by a parent not wanting people to perceive you as a show off, or worrying about being judged for getting something wrong, then sharing your voice with your peers outside of your job may be just as difficult as being seen as the expert, authority or motivator you ache to be.
Solution:
Stop buying into your own bullshit. Set yourself small challenges that require you to step outside of your comfort zone. Perhaps it involves making three cold calls. Or posting a FB live or setting up your own workshop. Give yourself one new visibility task to undertake every day.
Fear of not measuring up
The curse of comparisonitus. It is a killer. Instead of sitting at your laptop writing, creating and sharing your own content, you follow all of the people who do anything remotely similar to you and systematically judge yourself either better or worse (usually worse) than everyone on your Facebook and Instagram feed. WTAF?! No wonder you're not where you want to be right now. You're so busy scrolling you're not actually getting anything done.
Solution:
There are a number of ways you can approach this, but the two most common are to join forces or unfollow. I think joining forces with a person is a great option depending on how triggered you are by them in this moment. If on the scale of one to ten you're about an eleven, then distancing yourself from daily contact is a much healthier strategy until you are able to work on feeling super confident in your own skin. So, unfollow any and all of the people who trigger you and get on with it.
Fear of making the wrong move
This presents itself in many forms, but the most common is procrastination. I'm just waiting for my website, my logo, my branding, until the new moon, until Mercury is out of retrograde until I have more time. Yes Beauty, I've heard every single excuse under the sun. As you continue to find more and more reasons not to take the next step, this is what's happening…you are wasting your life!
You are missing out on golden opportunities. You are getting older. Other people are running with different versions of your fantastic idea and you? You are getting more scared and more focused on perfectionism.
Solution:
Start acting like a real-life business woman and that means making decisions. Once you have made a decision and committed to something, make yourself accountable. Once you have your accountability, break down your tasks, look at them and decide what the 2, maximum 3, priorities you need to tackle in order to bring your commitment to fruition. Then make yourself accountable every day.
Fear of investing in your business
This is a HUGE one. In the entrepreneurial world there is someone trying to sell you something on every single corner, it's overwhelming. Do you NEED it? Probably not. What did I just say?! You heard me. Probably not. So why is this on the fears list? Well, most people want to cut the amount of time they spend trying to work it all out by their selves. If you want to grow a business that brings in more than pocket money for you, if you want to scale your business, you will need to invest in something at some point.
Solution:
Work out what it is you want to do next and invest in line with that.
What are my top 5 things to invest in when you're looking to make £5K a month consistently?
Email marketing software.
A virtual assistant to help you with admin.
Landing page software so you capture people's email addresses (nope you don't need to start with a website).
A business coach/mastermind, if you need help with accountability and you're ready to move up to the next level of business.
Self and business development – learn how to do you and be the best you can in your business.
Don't be fooled by thinking you're not doing enough. Yes, taking action is necessary. Yes, you have to be proactive, but more than that you have to act from a place of flow and alignment and BELIEVE that you are good enough, worthy enough and deserving enough BEFORE the action piece will make a difference.
Suzy Ashworth is a mother of three, six figure business owner, TEDx speaker,  marketing and messaging coach, who helps creative, heart-centered business owners, understand how alignment can skyrocket their businesses and their lives. Book a call below with Suzy to see if she can help you today.