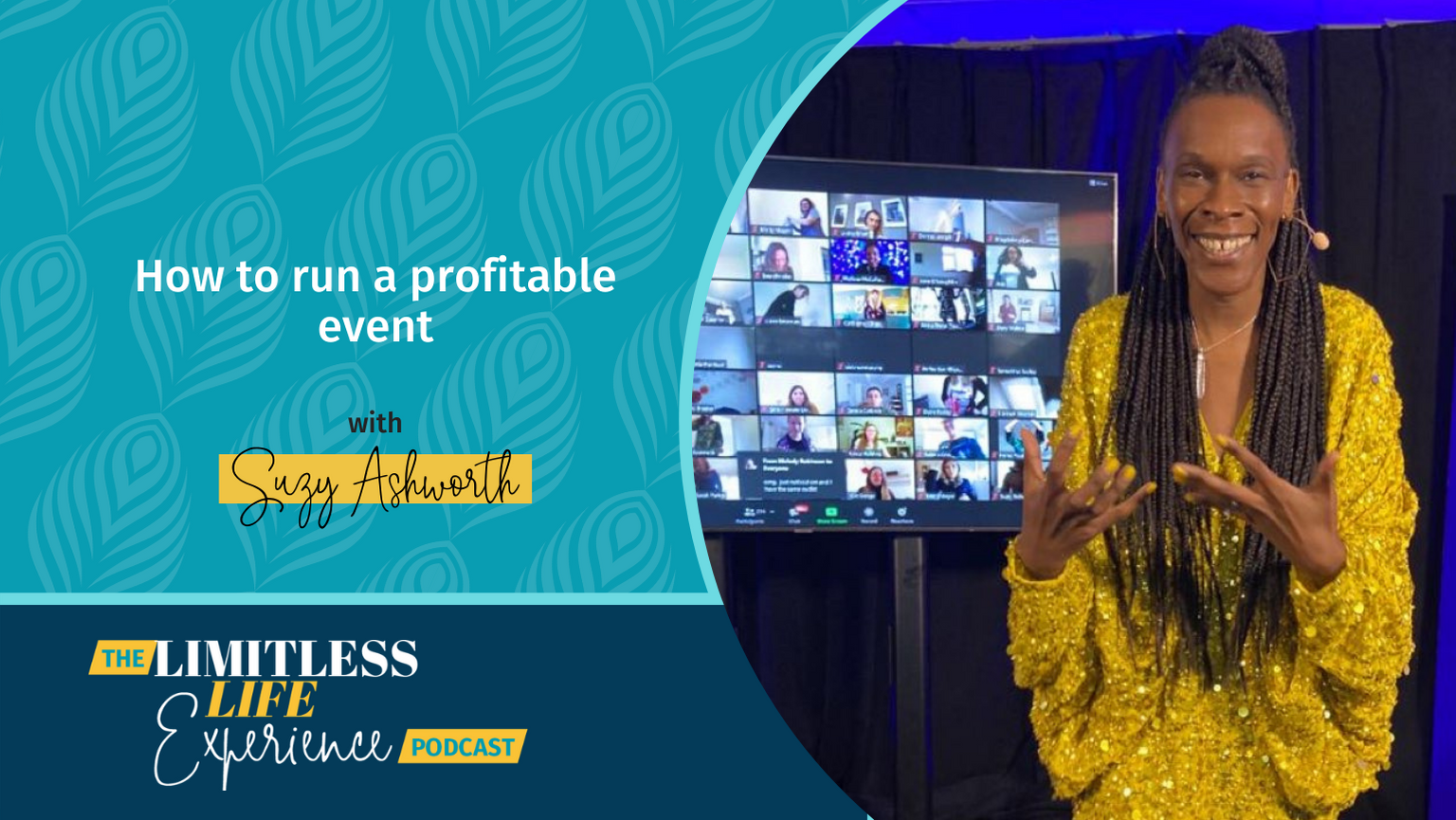 Whether you're running an online or in person event, there are four key areas to make sure you have nailed to make it profitable.
No one wants to go to another boring zoom meeting, get tired, and not be seen or heard and feel like they've wasted their money.
That will not get you clients.
But the good news is that it doesn't have to be like that and the proof is in the pudding after my most recent online virtual event in January that brought in £400,000 in revenue.
Get your journal out, this is a good one.
Suzy x
Highlights

[02:53] What you don't want from an online event
[04:37] Creating moving and magical experiences online
[05:33] Things to add to your event to make it that bit extra
[10:52] Creating content and connection that gets existing clients at your event
[14:04] Tip to add revenue to your event
Quotes

"Create moments that your audience are going to remember that make them feel full and that they're going to want to share with people."
"A lot of the time, these 2/3 day events get a bit of a bad rap because you just feel like you're being sold to right throughout the whole event with no content or value added in between. So that is one thing that is super important if you want to be able to sell without slime."
"I think that it is irresponsible not to pitch your services when you know that you can help people."
Links
You can read the transcript here.
Faith + Action = Miracles