How to run a profitable event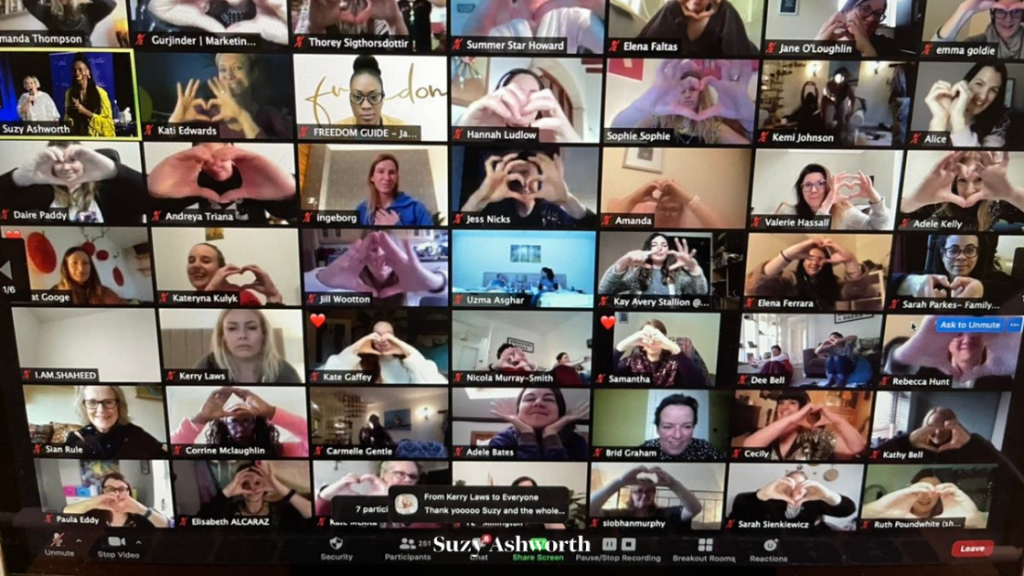 I have done a lot of really magical online virtual events but I'm going to be biased and say that my most recent event in January, The One Live, tops it all. It was the most epic and special live virtual event that I have done at that scale. And we made £400,000 in revenue from it.
So whilst we're still in lockdown, I will continue to take a lot of my in-person events and put them online.
I want to reassure you that there's no need to worry about filling the time, people getting tired and it being another boring zoom meeting without connection. Being forced into doing my events online has blown all of this out of the water for me and ultimately left me feeling way more confident about delivering an event online. 
Here's the four key things we did…
1. Creating moments
One of the things that I hold dear is being able to create really beautiful experiences. You know when you go to an event and you get those moments of 'woah, mind blown.' That's what I mean when I say create these moments.
Before my event had started, we sent out 250 swag boxes made up of goodies to attendees no matter where they were in the world. My only disappointment is that we didn't order more upfront. It was definitely scarcity that stopped me from investing in 300, so don't make that mistake.
We also had a VIP Q&A session just like a traditional zoom meeting, but it was amazing to speak to people face-to-face and eyeball them. At the start and end of the event we had different performers – yoga, a soundbath, quantum flow, singer and a digital artist which made the whole experience really beautiful.
On top of that we had prize giveaways including 30 days worth of Voxer coaching around mindset with me, and we gave away two iPad minis. So there was a lot of gifting and wanting people to feel really loved, seen and valued.
2. Creating connection
This is especially important online because watching from home, possibly with children around and not in a separate environment, can hinder the whole experience and connection piece.
One of the ways I overcame this was very practical and just making sure I was looking straight at the cameraman. It meant people felt the intensity of my gaze and it felt like that gaze was just on them which was super powerful.
We also used the breakout rooms in zoom really strategically. People got to share deep things that made them feel vulnerable and they had other people listening, feeling inspired and giving back making them feel valued. It was a real beautiful synergy that created connection for everybody.
3. Killer content
Your content has to be off the charts not only if you want to use events as a brand building opportunity but for your existing clients to also show up and want in on it. I actively ask my clients if they are coming. Because whether or not it's something they have already covered in my programme or with me, they receive the information in a different way in that new environment. I want my clients there because I know it will be an amazing experience for them too and a powerful and meaningful addition to the schedule they already have with me.
Lead with value.
4. The sales piece
The key here is to sandwich your pitch in between valuable content. No one wants to go to a 3-day event and feel like you're being sold to throughout the event. So it's super important if you want to be able to sell without feeling icky.
I do think that it's irresponsible not to pitch your services when you know that you can help people but there is always a way to do it ensuring that you're staying within your own integrity and you're still offering value to the people that are there, whether they're going to buy or not. 
Bonus tip: have a VIP option. This could be a lunch, exclusive goody bag or private Q&A. It's a great way to add to your revenue too.
If you want to see me in action, grab your ticket for the Quantum Shift (previously known as The One Live) happening in January in 2022 as a hybrid event. In person in London (covid permitting) as well as online.