It's time to be seen, are you ready?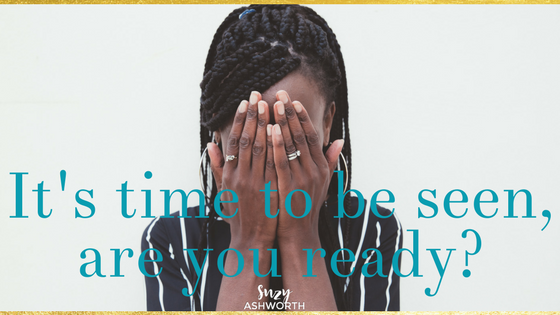 Are you ready for me to give you the shot in the arm you need to get out in front of your ideal clients?
If you ever feel a bit awkward showing up live, or putting yourself "out there" where people can see (judge) you, this live stream is one you need to see. In it, I'm sharing the secret to more engagement, more clients, more speaking opportunities, more EVERYTHING!
Watch the replay here >>
To catch these conversations LIVE, make sure you're following along here.
Or here's the scannable version >>
Do you feel like you need to be seen by fresh eyes?
Do you feel like your baby business is sitting there quietly, not bringing you much success of any description, despite all the work you're pouring into it?
If you're holding your hands up, saying "Ok, Suzy, you caught me!" I have the thing for you…
My 5 day visibility challenge, starting 2nd April, is designed with the baby business owner in mind; the women who is driven to share her message and her magic with the world… but really struggles to get "out there" without feeling pushy or salesy.
The last time I ran this challenge, around 2 years ago now, some of the results my ladies reported were insane. The secured speaking deals. They signed new clients. Their Facebook engagement went way up (which is no mean feat, I'm sure you know!). That could be you.
Like I said, this 5 day visibility challenge was designed to help get your baby business seen and heard…
But if you're a coach, a consultant, or some other service provider, you're welcome to join us too!.
I'll be showing how to create some beautiful, beautiful content.
I'll be teaching you how to show up with CONFIDENCE.
I'll be walking you through creating a clear, inspired message that attract the right people your way.
In short, I will help you transform your business. For free. In 5 days.