Meet my Magical Unicorn Mentor and Friend, Regan Hillyer.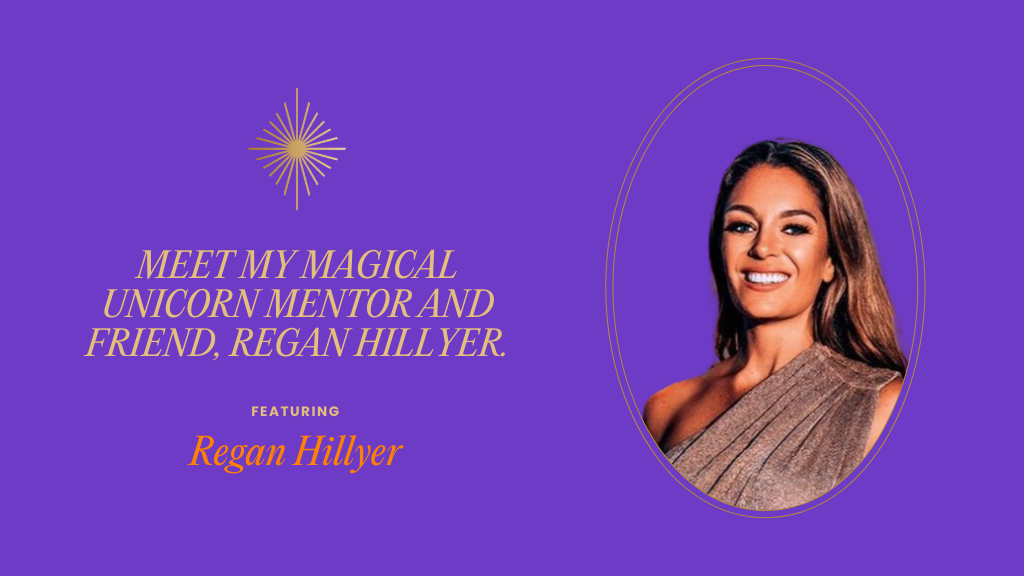 Some moments and conversations can shift something within ourselves and our energy. This interview with Regan is one of those moments.

This is our very first LIVE interview on the Infinite Receiving podcast. I am so so happy that I get to share the most extraordinary human being, mentor, and friend, Regan Hillier, who is quite simply a magical unicorn.

During this chat, we explored the purpose and mission of becoming more of ourselves and dove into the question, "how much more full of myself can I become?"

Is Time A Foe or Friend?

We also explored our relationship with time and how you can expand your experience with time in your life and work.

Regan shared, "Time is the same; our ascension is changing. It is increasing faster and faster. We're processing more of our divinity every minute. Our capacity to process more of myself is getting faster."

During our discussion, we go to all of the essential places. We talk about wealth, success, and what it feels like to cross the $33 million mark in just ten months. We talk about love, the state of the world, and our vision and mission.

Life-Changing Ceremonies with Plants

We also shared how ceremonies and plant medicine can be transformational, but whether it will be life-changing is in the integration. 
Regan and I share our plant medicine adventures and how we allowed ourselves to slow down, release the gripping, and surrender to what was presented.
Listen/Watch the full episode now to see what is possible and how to reframe your relationship to time, to your energy, and what it takes to create so much more than our minds can even perceive.

This is a long one. So grab a journal, pen, a cup of tea and a slice of cake. You're in for a deep and wild ride of expansive possibilities.

I would be utterly delighted and grateful beyond words if you would (if you're not already) 
subscribe, 

leave a review, 

and share. 

Please tag me, #suzy_ashworth, when you post on social media so I can share in the love.