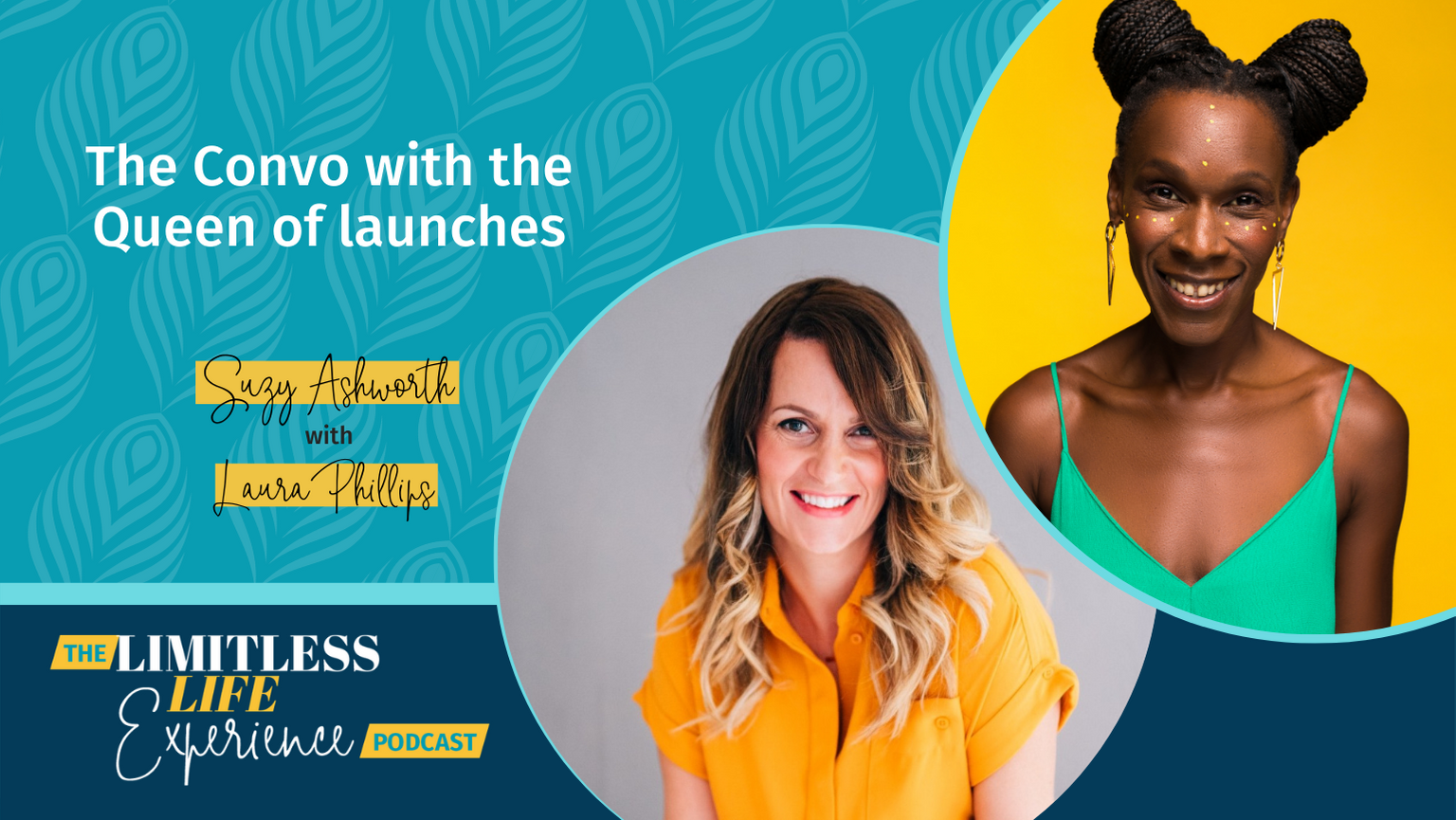 The Queen of mother trucking launches, Laura Phillips of Love to Launch gives a whopper of really juicy tips around launches in here.
We talk about having fun and easy launches in a way that feels like you. From launch strategies and the mindset, energy and time you give to them, and ways in which you can have successful launches too.
Whilst there is no single one strategy that's going to help you build a business, launches done right are an amazing way to build incredible revenue in your business.
This is a must listen!
Highlights 
[02:31] Laura's career background and how she became the queen of launching
[06:59] What makes launches stressful
[09:10] How 2020 has shifted the way we do launches as marketing evolves.
[11:44] Laura's top tip to grab more people's attention
[14:28] Taking time off and being less visible in business yet having the best year in business
[35:26] Laura's launch strategy
[44:27] The success trait of 7-figure launches when launches flop
[50:13] How to work out your benchmark numbers and a tip from Laura
Quotes
"When you're in business and business feels like you, everything's so much easier, your energy just comes from a completely different place."
"People find launches stressful because they're not launching in alignment with who they are. They are constantly switching up their launches."
"If your customers haven't yet bought from you, it's because they haven't yet received a message that you want them to receive from you."
"If you want to have that joy in business, where you're working with incredible people, your launches are the thing that's going to pull people in, so you have to get brave about being 100% yourself."
"If you can just become comfortable with sharing the pieces of you that your people need to get to know in order to trust you, the more successful you will be with your launches."
"I will launch whenever I want, whenever I feel when it makes sense, but I will not allow things outside of my control to stop me from launching."
"So flipping from it being around sales to actually your launch being around service will completely change your mindset."
Links
You can read the transcript here.
Faith + Action = Miracles