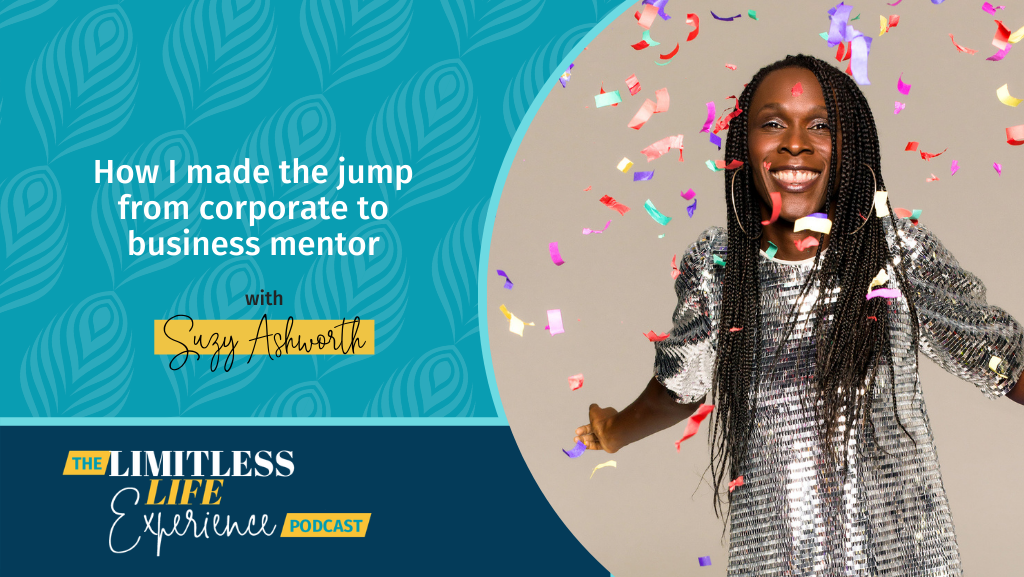 How did I get here? In this episode, I take you through my journey leaving the corporate world into becoming a 7-figure business mentor.
Truthfully, I wasn't 100% sure what I wanted, but I WAS 100% sure what I didn't want which was building a career in something my heart and soul wasn't fully in.
I've had three major transitions in my working life. I have shifted, pivoted and changed what I'm doing A LOT and things have always got better and better but one of the most common questions I get asked is HOW did I make the jump?
All my love,
Suzy x
Highlights

[02:06] My thoughts when moving from the corporate world
[04:01] How I came to decide what it was I wanted to do
[06:45] The strategy that got me started
[07:47] The transition into quantum transformation and a 7-figure business
Quotes

"When I think about how I made these moves, it was so much easier than I think most people make it."
"Serve an audience that is being underserved."
"If you can talk about what you're doing powerfully, and you can get your head out of the way you are going to win."
"Go beyond the limitations of your mind and play in the quantum field so that you are able to create a six figure breakthrough in your business fast by using simplistic business strategy, combined with deep personal development."
Links
You can read the transcript here.
Faith + Action = Miracles