3 vital mindset shifts BEFORE you can create powerful messaging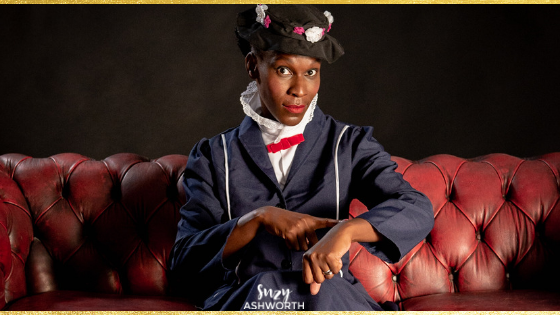 Powerful messaging is that golden thread that will ignite how your people perceive you, your business and your credibility. And I know you know you that. I also know that even though you KNOW that in order to stop yourself from blending in, you still need to nail this.
There is still a part of you looking for the answer to:
Filling spots on your next course…

Getting more engagement on your Facebook posts…

Getting attention from 'influencers' on the Gram (I mean there's a part of me that's dying on the inside as I write that, because you shouldn't need f*cking attention from the Insta-famous to create a successful business.)

Attracting the Dreamy McDreamy clients…

Raising your rates without feeling like your brain is going to implode from the fear of everyone HATING you…
That's the obvious stuff right?
But then there are all kinds of other magical things that will happen once you've got that mystical messaging formula down.
You'll have all the clients.
You'll know you're good enough.
Your partner will finally believe in you.
You'll finally be the mother that you know your children deserve, because you won't be obsessing over how to execute all of the things in just three easy steps.
OK, real talk.
If you're kind of nodding along, slowly realising that YES you've been doing all the things and YES you still don't know the next best step and YES you can't get anything to stick… this is why:
Even you know that visibility stuff is important, you still haven't nailed your messaging.
And unfortunately, I'm not here to spoonfeed you the perfect plug-and-play formula, because before you get friendly with your unique voice and powerful message there's some stuff you need to know.
Before we can make messaging magic together, we need to get get crystal clear on the things that have been holding you back, which means shifting some of those beliefs that have been standing square in your way…
Mindshift #1: It's not about your copy
When it comes to mastering your message, it's not about your writing. That's a mindset block.
What I know to be true is that being clever with copy is great, but the stories you need to give yourself permission to tell are the words that are yours, not the ones learned in a fancy copywriting course.
You already know how to connect with people – those are the only words you need.
Mindshift #2: Fear is part of the game
99% of the people who are writing in your field are writing about the SAME thing every day of the week….and up until now you've probably been in that category. Eeep. #sorrynotsorry
When you stop sharing the same words, in that same acceptable tone, in that same acceptable voice, it feels freaking scary.  But on the other side of your fear is being heard. Making the difference. The impact.
Mindshift #3: Your audience needs to hear you and ONLY you
The first thing you need to know is that your confidence will come with experience. I promise.
But for that experience to happen, you need to start sharing. Now.
There are clients out there that match you perfectly, and they're waiting for you to call them in. They need your words (not crafty copy) and when they finally hear from you it'll feel like coming home… for both of you.
Lean into these mindshifts and trust me, you'll get yourself off the starting line and well on your way to create more magnetising messaging.
And if you're ready to go deeper, come over and play for FREE in my 5 day challenge, which will show you the exact messaging steps I use to attract an abundance of ideal clients every single day. You ready? Sign up here.