How B-School Changed My Life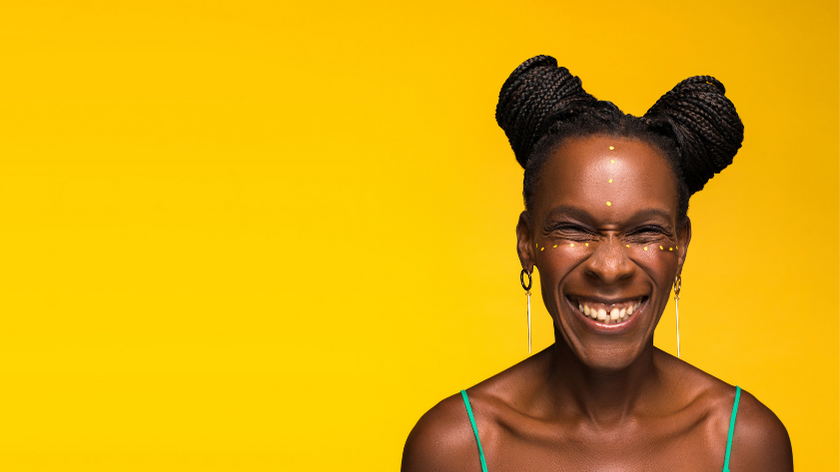 Are you sitting comfortably? Grab a mug of something hot! I wanna tell you a story. 
Rewind! 
A long time ago, I was on maternity leave, I had a tiny baby, no bigger than an opinionated butternut squash. I was following this super activated guy, Mastin Kipp, and one day on his daily emails he started writing about B-School. 
All the lightbulbs in my head went off. 
Like, wow – this looks AMAZING!
At the time I was deep into my psychotherapy and hypnotherapy training. All my bandwidth was taken up with that. 
I finished and aced my qualifications, only to realise that it wasn't really working as I'd expected.
Picture me in my sweats running around the local park, leaving business cards in cafes – hustling all the time! Everything was soooo slow! 
I'd had a few clients but let me tell you, I was not setting the world on fire at that point. I was a 3-bar electric heater.
Then the B-School promo came around again.
At that point I'd invested in two things
Hypnotherapy training – a win

A £5000 training course in how to invest in property for £1. I put it on my credit card. This was a huge mistake. I officially made the worst investment ever!
I'd read Rich Dad, Poor Dad and was convinced THIS was the way; this was what everyone was doing.
It didn't work. I flopped at the property investing game.
A whole year had rolled by and the B-School promos came around again. I watched all the training videos. These were free videos from the self-made, real, sweary Marie Forleo and they were AMAZING.
I was BLOWN AWAY.
I decided I had to do it!
I had to join B-School.
But I had no money.
I didn't know what to do.
I couldn't put anything else on my credit card (I'd already maxxed out with the property investing flop). We didn't have any savings.
I couldn't ask my husband.
But I KNEW I needed Marie's wisdom and to be part of the B-School community. 
OK, so imagine this…
I'm running round the park in sweats trying to get people through the doors for my hypnobirthing program. I'm flyering coffee shops. Ambushing pregnant women at the supermarket. It's hard and slow. 
Then, Marie's training videos show up and blow my mind!
She was talking about:
🌟Building an email list
🌟Making consistent offers
🌟Creating a compelling website 
WTAF? I knew my website looked like dog poop. I needed this wisdom.
Then, she showed the type of people she was teaching.
They were at all stages of business – right from beginners to really advanced people – 6 and 7 figure peeps.
I got curious: How come there are people already earning a shedload of money and still investing in her? What's she got?
There has to be something in there for me if there are really experienced people signing up as well.
Well, gorgeous, you know I did it right?
I put the cost of B-School on the joint credit card I had with my husband. I didn't tell him.
And you know what? B-School changed my life. 
If I hadn't done B-School, I wouldn't be here now.
That course taught me all of the foundations for building a successful online business. It taught me everything I needed to know.
Within months I'd created my first online program.
I had the idea for the business that changed my life – a video based hypnobirthing program called the Calm Birth School – and within 6 months I had launched it. 
That course turned into a self-published book that was later picked up by Hay House.
I actually revisited B-School for 3 or 4 years in a row and every time I learnt something new and useful.
It was the foundation stone of my success.
The community was (and is) amazing! Each and every success I've had in my business, the first place I'd take it was to the B-School community. And I'd be excelebrated (serious appreciation)!
Marie is a self-made, real, sweary OG… and I love that!
You can grab a front row seat for the first of her free video trainings this year.
WHAT IS IT?
B-School is a 6-week live interactive training program for heart-led entrepreneurs who want to leverage their online presence to fuel higher profits and their higher purpose.
The six week training is released in weekly modules and includes live group coaching.
Each week's module is filled with step-by-step training videos, done-for-you templates, resource lists, and worksheets. Members have 24/7 access to the private B-School member site to view the training videos and materials.
There are live group coaching calls where you get support, your questions answered and strategic advice. The B-School community is amazing. It's where I realized that IT IS POSSIBLE FOR ME! 
🌟Possible for me to earn good money 
🌟Possible for me to leverage my knowledge 
🌟Possible for me to be a conscious leader 
🌟Possible for me to earn 6 figures and MORE
The community supports members to take consistent action and receive the highest value from their investment. It's world class in there!
B-School is made up of six pillars that you need to build a highly profitable online business.
Inside, you'll learn:
  Profit Plan: Set a Solid Foundation For Your Long Term Success

  Website: How to Create Websites That Sell and Don't Suck

  Communication: Design A Strategic Plan To Consistently Connect With Your Market

  List Building: How To Strategically And Intelligently Grow Your Audience

  Offerings: Create Outstanding Products & Services That Practically Sell Themselves

  Marketing: Leverage Timeless, Proven Principles To Skyrocket Your Sales
There's also a whole library of advanced bonus training on everything from PR, DIY Tech Training, Metrics and Analytics, Productivity, How to Get Outstanding Testimonials, Behind The Scenes on Launches, and more.
This course was the kickstarter for my now multi-million pound business that is on course to create a tidal wave of impact.
Marie's videos are AMAZING too – click here to register to receive her free video trainings.