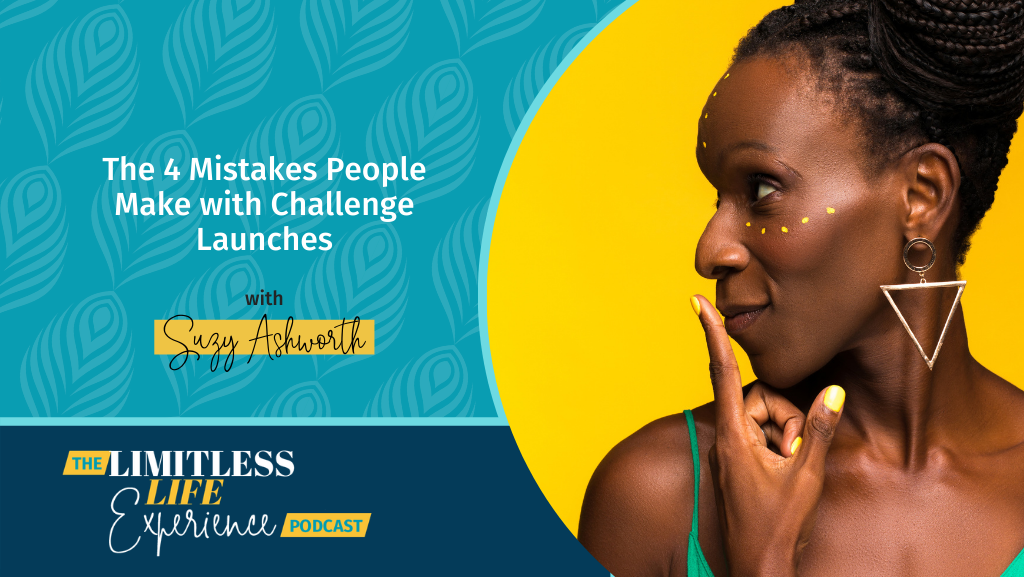 Hello you gorgeous human being!
Today I am flexing my business muscles and diving into the mistakes that I see people making time and time again when they are running challenges or any kind of live engagement on their launches.
I am coming from a place of deep understanding, back in March 2019 I had what I then considered a "failed" launch. From there things have totally changed in my business. I am able to show up differently from a place of totally service and I flippin LOVE IT!
So listen in to see what the four mistakes are and how you can avoid them.
Highlights

[05:14] Reflecting on past mistakes
[06:25] Don't give away too much too soon
[07:30] Facilitating breakthroughs
[10:24] Engage with your audience
[11:13] Clear your diary during challenge launches
Quotes

"One of the biggest things is that now I know I am no longer reliant on any one launch to make me or break me."
"It's not really about teaching. It's about facilitating breakthroughs."
"If you operate from a mindset of not being good enough and feel like you need to over give, you will mess that up"
"Don't leave someone feeling complete, satiated."
Links

You can read the transcript here.
Faith + Action = Miracles