The number 1 thing that helped me go from 30K to 530K launches in 1 year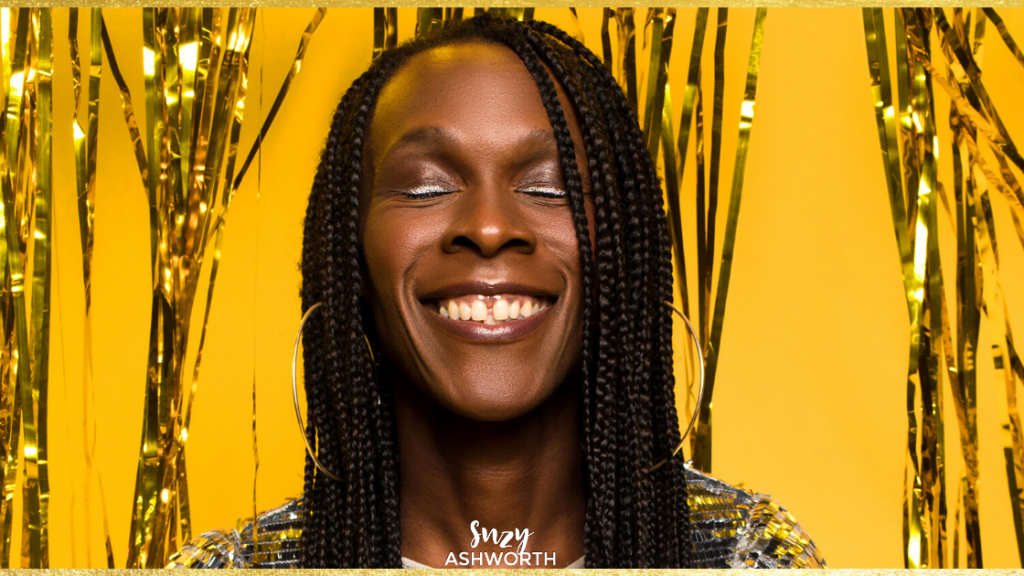 At the time of writing, the doors to The Freedom Experience have closed, and the launch came to £530. Yep – over half a million pounds.
Now, trust me, that is as mind blowing for me as it is for you.
Especially when I think back to last year when Jerome, the kids and I moved to Mexico. At that time I had just done a launch that came in at 30k. And don't get me wrong – that's a great launch, but considering my previous one was around 80k, and we had just moved to a new home in a new country, I was hoping for more.
So when I announced that The Freedom Experience had brought in over half a million pounds, someone asked me – what was the number one thing responsible for such a huge increase.
And if you know anything about me by now, you'll know that I'm always talking about quantum leaps, and the need to activate all 4 pillars of transformation and make sure you are working on a conscious level, a subconscious level, a physical level and an energetic level. I absolutely believe that it's been the embodiment of those things that has made all the difference.
But there is one thing in particular that stands out for me that has hugely impacted myself, my family, and my business.
One thing that I believe is ultimately responsible for allowing me to achieve a £530k launch.
That thing is environment.
Because environment affects the physical level (obviously), but it also affects the conscious, subconscious, and energetic levels at which you operate.
If I had not taken my family and physically moved us to Puerto Escondido, I honestly am not sure that I would have made such a shift in my way of thinking and my business as a result.
Why?
Because when you remove yourself from your normal environment, and surround yourself with inspirational people, it has an exponential effect on your mindset, and on your vision for what is possible for you. In placing yourself in luxury, in taking time away from all the things that do not serve you… you are sending a message to the Universe that you are ready for all the things that you desire. In moving to Mexico, and meeting so many people who held the same visions and values, I proved to myself that living a limitless life was possible.
Now – I'm not suggesting that you up sticks and move to the other side of the world. I know that's not an option for everyone, or even a desire for everyone.
But I would like you to make a commitment to yourself today that you will make a conscious effort to improve your environment.
Now, how can you do that?
My first suggestion would be you find a community of like minded people online, who are going to be having the kind of conversations you need to feel inspired and supported. I really value being face-to-face with someone, but trust me, online works just as well. These are still real conversations, so if moving or physically going on a retreat isn't an option for you, being in the right online groups is a must. Join the Quantum Success Hub on Facebook, watch and engage with Thrive Thursdays.
Commit to your expansion daily
Next, I advise you to show up daily and make a commitment to keeping yourself informed and inspired. Make sure you are taking in the right content. Review who you are following on social media. Read these blogs, listen to my podcast. And when you hear something that resonates with you – open up the topic in the group, DM me… start the conversation!
Then, the next step you could take is to sign up for a container where you KNOW you are going to be surrounded by the right people, having the right conversations, and being held accountable for making the shift in your environment so you are more aligned with your mission and vision, and one step closer to achieving the kind of quantum leaps that I have been able to.
There you go, peeps. I really encourage you to make a change to your environment, and truly believe it will be a gamechanger when it comes to seeing results that feel quite impossible right now. If I can do it, you can do it. 
If you want to watch this in The Quantum Success Hub you can do here.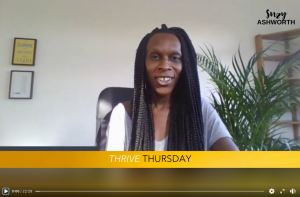 I hope this inspired you, and as always, reach out if it's sparked something in you. I love hearing what you have to say.
All the love,
Suzy
Faith + Action = Miracles