How to qualify new potential clients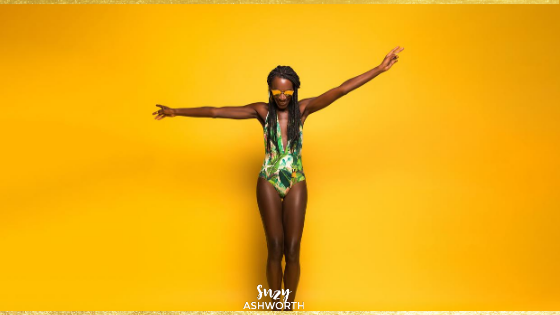 When it comes to systems and processes, there are some things that should evolve alongside your business. What works in the beginning might not necessarily work when you get to 6 figures, and what works at 6 figures might not work at 7…
I was recently asked about how I qualify potential clients for discovery (or clarity) calls, and I believe this is totally one of those things that should change as your business grows and expands.
When I started out, I would get on a call with anybody. And if you're in the same position, I would advise you to do the same. Not only because you need sales (and lots of them), but also because it's great practice for you to learn and discern when and whether someone is a good fit for what you are offering. So if you're in the early days of starting your business, I would suggest you have (and start!) as many conversations as possible.
But what about after that?
Here's the process I followed in my business that I think will work for you too…
So – once you're used to having sales conversations regularly, you get used to knowing who is a good fit and who isn't. The first step in the process is to get the time from starting the call, to you discerning whether they are a client or not down to 10 minutes. That way you're not wasting their time or yours. You can be totally transparent too. When you start the call, clearly state that the purpose of the call is for you to decide whether they are in a position for what it is you're offering, and that if they are, next steps will be a deposit and sending through the paperwork. Their response to this will tell you immediately whether they are ready to commit or not. And if not? Then you can ask them to get back in touch when they have x, y and z. This is about leaning forwards not back in your calls so that you are leading and embodying the energy of magnetism.
Next up is to introduce an application form if you don't already have one. I had one anyway just to get a little bit more research around each person before I spoke to them, but at this stage you need to have a form for the purpose of qualifying. So, when my one-to-one's were fully booked, I introduced a form which questioned whether people earned more than £80k a year. Through doing this, you will disqualify anyone that is not your ideal client and save time by having less calls than before.
And finally – and this is somewhere I have just got to now – you can decide to build out a sales team. So at the moment I have one other person who takes sales calls as well as myself. I know some people who are really against this, but for me – as much as I love sales – I'm not precious about being the person that takes all of the calls, and I believe that my time could be better spent elsewhere. And that's the kind of mindset you need to take you from coaching solopreneur to CEO. Having a sales person (what will become a sales team) is super important because it then frees me up to think strategically about how we scale about how we bring more leads in.
If you want to check out Episode 75 of The Limitless Life Experience Podcast, where I talk on this topic, click here.
And if this helped you at all, do let me know. I love to share the love – tag me, DM, whatever you feel!
All the love,
Suzy
Faith + Action = Miracles