3 things to focus on to hit 6 figures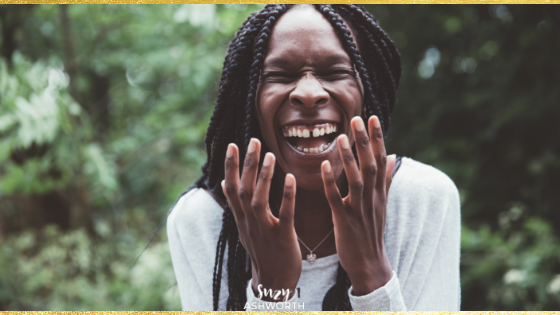 Is hitting 6 figures one of your goals? If so, this blog is for you, my lovely.
I've decided to share with you exactly what you need to be focusing on to hit that all important milestone. And – just a head's up, this is part of a three-part series where I'll be offering advice on how to scale to 6 figures AND then beyond. So if you've already hit that mark (and are already doing the 3 things below), you'll definitely want to keep an eye for part 2 and 3 as they'll benefit you hugely. 
Remember – when I started out 6 years ago, I was sat exactly where you're sitting right now. And I'll be the first one to say I made a shed ton of mistakes. There was a lot of trial and error, and through that I was able to achieve my goals and scale my business beyond my wildest dreams. I don't want you to have to learn the hard way like I did, which is exactly why I'm sharing these tips and tricks with you today. 
So with that in mind, let's get into it. 
The first thing that you need to make your number one priority – without a shadow of a doubt – is sales. You need to make sure that you are actively having sales conversations, ultimately every single day, worst case scenario every other day. And if you are not doing that because you're hanging out in Facebook groups, playing around with your website, or trying to put your package together… that is what is keeping you from making money. That is what is preventing you from really making the impact that you desire to make in the world. That is what is stopping you from creating deep, deep transformation with your potential clients. If you are not asking for the sale, how can you expect to be selling? I advise my clients to be asking for the sale 6 times a day. Now, that doesn't have to be them verbally asking someone, it can be through ads or a funnel… but you should be selling in some way – Every. Single. Day.
Next up you need to get really, really clear on what your message is. Messaging is the connective tissue that helps people know what your brand stands for. What is your story? How do you help people? You need to be communicating this to your dreamboat clients, as well as why it's important to you, and why it should be important to them. You absolutely need to be clear on this, because this is what will speak to your ideal clients and the transformation you can offer them. I also think it's important to mention right now that your message should evolve with the times. It should be relevant to what is going on in the world at any given time, and really speaking to the heart's and mind's of your audience. That is what is going to give your brand staying power. That is what people are going to resonate with.
The third thing that I want you to focus on is bringing new people into your community. Because you need people to sell to, right? And please believe me when I say you don't need thousands and thousands of people to make an income. I've just done a million in sales with 6,000 people on my email list. In my third year of business I did 225,000 pounds in sales, with something like 1,000 people. But how do you build up your community? You pick a platform and you focus on that platform. Right now, again, after years and years of resisting having a Facebook group, I'm really a big fan of community building in there. But pick your platform, and don't try and do all of the things – just focus on that. The second thing that I would do is see who you can collaborate with. Consider who has got your audience already, and how you can offer some value and get in front of that audience. It could be guest blogging, interviewing people on your platform, or pitching yourself to be interviewed on their platform. It doesn't really matter, but the aim of the game is to get yourself and your brand in front of your ideal clients so they are aware of you.
I really hope this helps, my love. I guarantee if you stick to these 3 things, you'll be hitting 6 figures in no time!
If you want to check out Episode 70 of The Limitless Life Experience Podcast, where I dive deep into this – you can do that here.
Now, you know that I love to hear from you. So I am really curious, which one of these three things, or more than one of these three things, do you know that you need to be putting way more attention on if you are going to hit your six figures with more grace and more ease in your business over the next 12 months? Hit me up on Instagram. You know I love a tag. I will share it for the world to see.
Oh – and don't forget to check out part 2, and 3. If you're anything like me, you'll be keen to get one step ahead!
All the love,
Suzy
Faith + Action = Miracles